PUT THE AIR CONDITIONING ON!
Thursday 16 April 2015 Filed in: General
With this summer already forecast as being a hotty, we'd like to let you know we can now fit air conditioning units into our container conversions. From offices to workshops, and even a storage container for goods needing to be kept cool, we've had many requests to install air conditioning units during the conversion process.
Take a look at our latest "cool" container. By lining, insulating and fitting the air condition unit to the container, it's possible to maintain a stable temperture, even inside a steel box!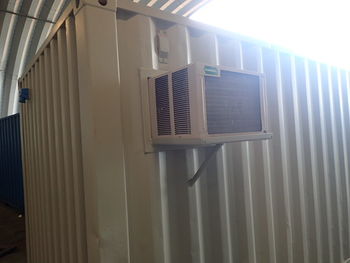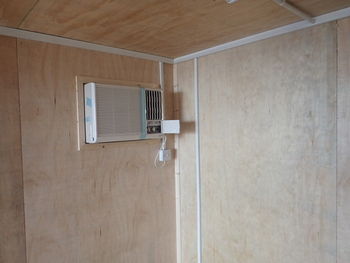 What else can we fit?
An Extractor fan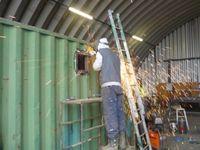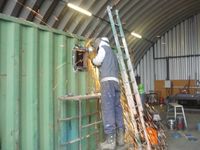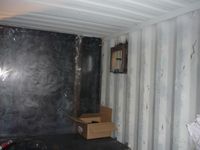 Cutting the apeture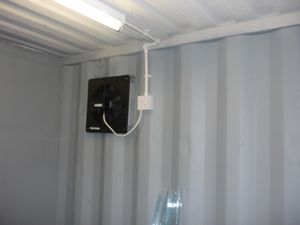 The extractor fan in place
Electrics
As well as being essential to power the biggger stuff like the air conditioning and extractor fan, we can also fit electrics for the simpler stuff, like heating, lighting and power sockets. We have two electrical packages to choose from, although we are happy to do bespoke installation to your own design.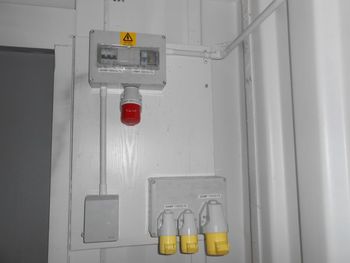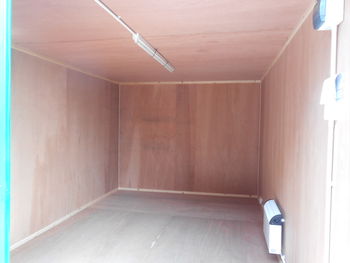 Price List
| DESCRIPTION | 8ft | 10ft | 12ft | 15ft | 16ft | 20ft | 24ft | 30ft | 40ft |
| --- | --- | --- | --- | --- | --- | --- | --- | --- | --- |
| Package A: Consumer Unit, External Hook Up, 2 x 5ft strip light (or 1 x 10ft), 1 x double socket | £305 | £305 | £305 | £315 | £315 | £340 | £340 | £400 | £420 |