Securing Your Building Site Office Against Theft
Monday 20 March 2023 Filed in: General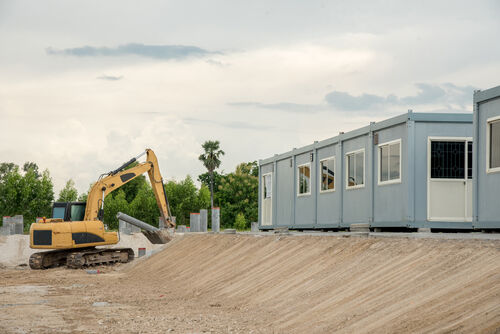 Construction site theft is a big concern as not only does it cause financial loss, but can also lead to a loss of trust in the reputation of your business. Your site office may not store your most valuable site equipment but you may still lose digital equipment, legal documents, petty cash and be at risk from cybercrime. On top of this, dealing with the damage caused by a break-in, whether attempted or "successful", is undesirable and will cause a hike in your insurance premiums too. Read our tips on building site security for your offices.
Secure doors and windows
Site office conversions made from shipping containers are popular due to their portability and the inherent strength and security of their steel construction. Security is further enhanced by lockable, shuttered
anti-vandal windows
and
steel personnel doors
incorporating multiple deadlocks and steel handles. Some portable offices also retain the original cargo doors, especially if the unit is doubling up as storage space. These doors can be secured with a
steel lock box
which fits over the padlock, making it inaccessible without the key. Invest in a top-quality padlock that is insurance rated. These features will deter even the most determined of thieves! And don't forget to use them when leaving your office overnight!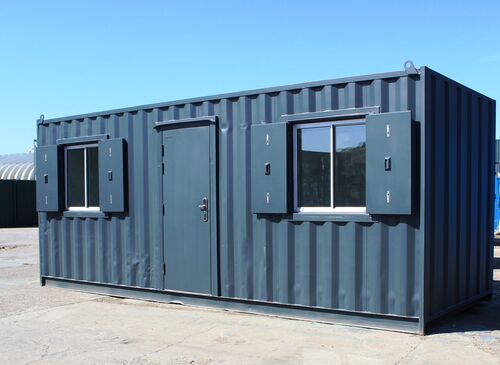 The ModiBox® range of shipping container offices exclusive to Containers Direct provides budget-friendly, portable offices with all these key security features.
Lock items away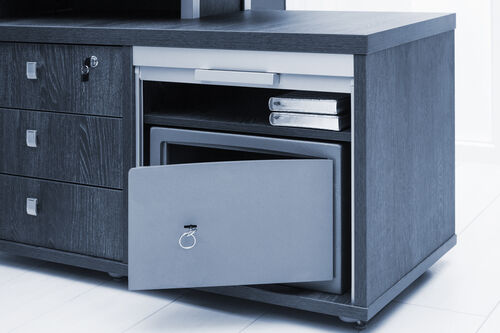 Although this sounds obvious, it is surprising how easy it is to forget to secure all valuables away inside the office before locking up. Yes, it does take extra time when you're already in a hurry to leave, and you might easily be tempted to think that one night not following the lock up drill will be fine. But a break-in could happen at any time so why leave your premises at risk for the sake of saving a few minutes in time? If you have a safe in your site office then use it! Pop your important documents and tools and gadgets in there as habit upon leaving. Lock the shutters and use all the locks on the doors every night. Even if you have a good fence around the building site, police statistics indicate that shockingly as much as 85% of construction site theft is employee-related, especially amongst temporary workers.
Control access
No one wants to cast suspicion on their own staff, but sadly as statics have shown many break-ins are an inside job. Control access and cause least offence by instilling a systematic check-in/check-out routine with key holders, making sure you only provide keys to those who need them and their whereabouts is always accountable. If the same rule applies to all, no one is going to get upset or contest it.
Other building site security measures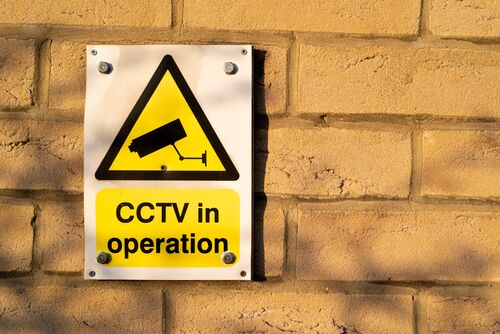 These proven deterrents will protect the whole site, not just your site office:
Install CCTV
Install an alarm system
Make use of effective lighting - two-thirds of burglaries take place at night
Signage - let people know the site is protected!
Whatever measures you take for your building site security, there are no 100% guarantees against theft, but you won't be left wishing you'd done more.
Interested in our secure ModiBox® site office? Contact us today on
0800 061 2575
to discuss your requirements, or use our Quick Quote form.
Request a Quick Quote!
Contact our sales team for your no obligation quote, including delivery!