Should you Buy a New, Used or Once-Used Shipping Container for your Portable Office?
Wednesday 20 July 2022 Filed in: General
We supply all our portable offices to high standards with a great range of features, but you also choose a new, used or once-used container to meet your needs and budget. Find out more about each type to help guide your choice.
The ModiBox® shipping container office
Our custom built
ModiBox®
is a portable office with features to provide everything you need to get you up and running in a shipping container office. Optional extras can be added to suit your requirements, such as wood cladding or partitions, but our standardised office package comes at a set price to keep things clear and simple. The price will vary depending upon the size and type of container used as the structure.
New build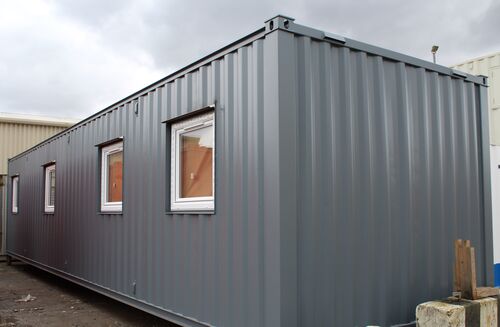 The
new build ModiBox®
is built from scratch in our own fabrication depot. We use 16 gauge corrugated steel, fully seam-welded to give you a tough structure built to last. This may be the best way to get a custom size and overcome any shortage in shipping container availability, which may mean waiting times are longer to start the building process. Although standard shipping containers come in a choice of lengths, the width is fixed at 8ft. So if you require something a bit more spacious, this can only be achieved with a new build, where we can go up to 12ft wide.
Used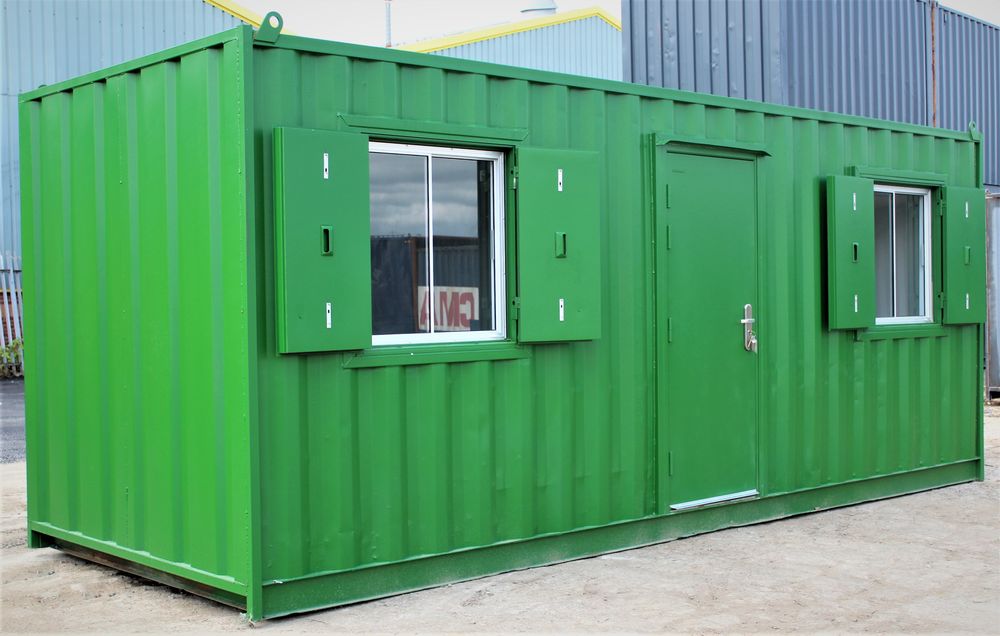 Used containers
can be 10-20 years old and while there may be cosmetic wear and tear, rest assured all our used containers are selected for quality, therefore are still structurally sound. An exterior repaint goes a long way towards building a professional appearance by covering cosmetic damage, and provides a protective layer to hold-back further wear and tear. The used container ModiBox® is a suitable budget option with good availability.
Once-used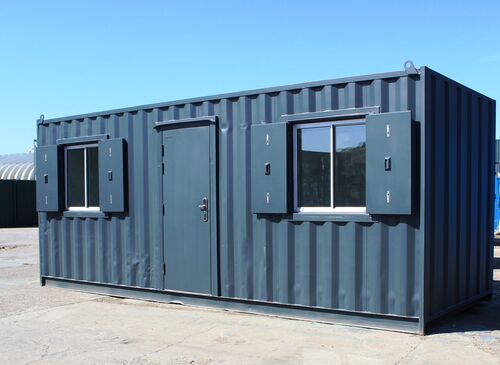 Once-used containers
are something of a middle ground. This option sees a container that has been used just once to transport cargo as it arrives on UK shores. Durability and condition are close to new but at lower cost than a new build for those who don't need extensive customisation. You will likely get a good few extra years use out of a once-used container compared to used.
Whichever type of container you choose, you're getting a great quality, versatile option perfect for a portable site office. Get in touch if you need help finding the best option for you.