The Flat Pack Office: solving the problem of tricky access
Thursday 27 August 2020 Filed in: General
Has working from home become stressful? Or maybe you've run out of room in the house to get on top of your personal affairs or enjoy your past times. Garden offices and dens are fast growing in popularity as an alternative to moving in order to up size, and with a range of flat pack offices on the market it's never been cheaper or easier to create extra space on your property.
See our range of flat pack offices
The ExpandaKabin is available in three sizes, or if you need something bigger check out the
Expandcom
– the ONLY 20ft man portable office on the market.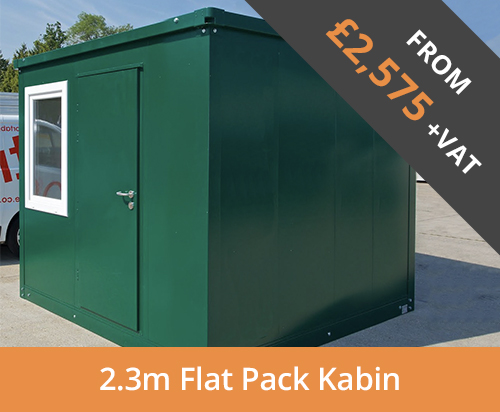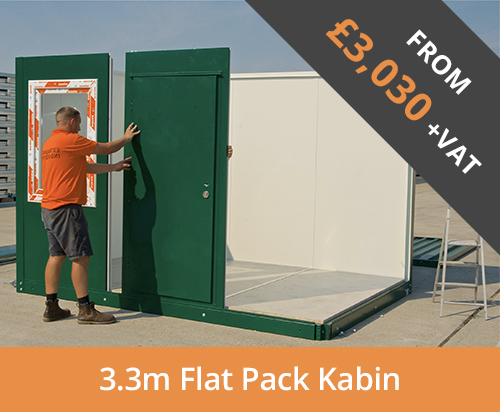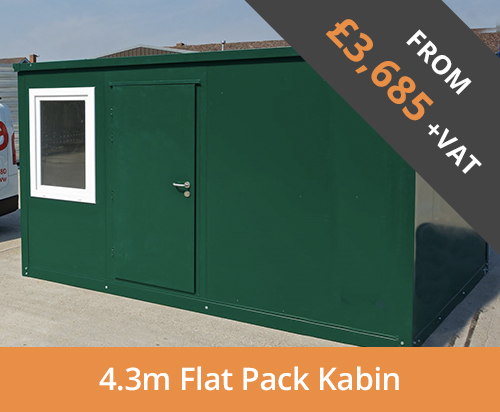 Reasons to choose flat pack offices
A solution to the problem of tricky access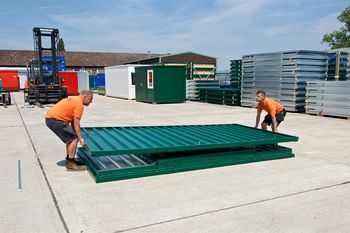 Flat pack offices can be delivered to smaller spaces, and those with tricky access that would otherwise be off limits to a pre-constructed container delivery. Every component of the flat pack office is man portable, so your delivery can be made to a convenient location and then assembled in the desired spot. This is why flat pack offices are so popular in back gardens, as not everyone is lucky enough to have a back garden suitable for access for a lorry with a crane attached. These containers are delivered in compact form on a flat bed truck, giving you substantial savings on the delivery costs too. Depending on the size of your office, assembly can take as little as an hour!
Strong and secure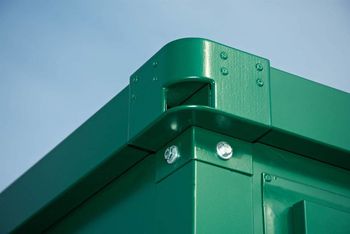 Made from galvanised steel panels and a steel door these offices are both robust and secure. They are weatherproof and are theft-proofed with a secure double locking system, so you can have peace of mind that your office is a safe place. The interior walls are insulated and a surface mounted electric pack is available to give you all the power you'll need to run an office. A smart and professional appearance is achieved with the addition of a powder coated finish in green.
Flexible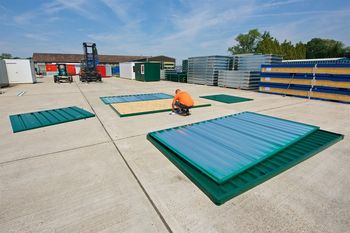 So the time comes when you need to move house, or you want to put your office elsewhere - not a problem with a flat pack office! Simply return it to its flat pack form, reassemble it in a new location and you're good to go. No need to leave it behind or organise a complicated transportation. No other container structure is as flexible as a flat pack one.
Modular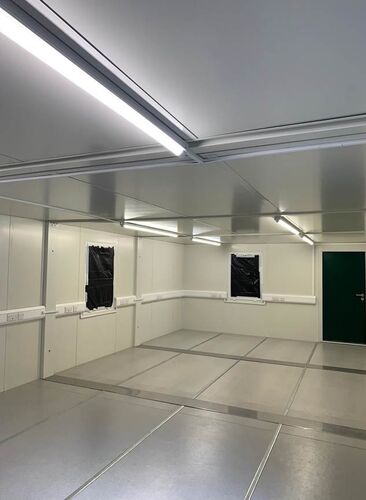 Keep your options open with the capacity for expansion at any time. If you find you require more space in the future you can join another flat pack office on using a simple linking kit. This can be achieved either side-by-side or end-to-end. Or you may want start out with a bigger office than the standard sizes allow. Gain extra width or length by joining offices up.