Wishing all our customers, past, present and future, a very Merry Christmas and a Happy New Year!
Tuesday 22 December 2020 Filed in: General
Christmas closing - please note that our office will close at 1pm Thursday 24th December, and we will reopen on Monday 4th January, 8.30am.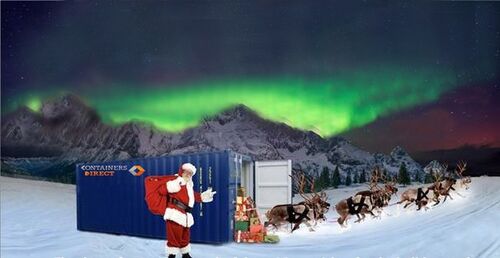 As we leave behind what has been a very challenging year during unprecedented times, Containers Direct is very grateful to have been able to continue doing business with all our valued customers, whether it's supplying a flat pack container to you, or creating a delightful customised container conversion. We would like to say a heartfelt thank you for all your support. With the New Year now just around the corner we sincerely hope it will bring better times for everybody, and that whatever your Christmas looks like this year, it will be a safe and happy one.