10FT WIDE GARAGE CONTAINER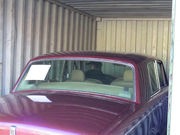 ONLY FROM CONTAINERS DIRECT! SPECIAL BUILD CONTAINER GARAGE
Containers Direct regularly get enquiries about the suitability of using a shipping containers as a low cost and convenient alternative to a traditional garage. Steel containers are not only strong and offer great protection against theft and vandalism, but no planning permission is required, they can be used either long term or on a temporary basis, and can be delivered and ready to use within as little as 48hrs of purchase.
However, the one drawback with using a shipping container as a garage has always been its size. The majority of shipping containers come in a standard width of 8ft, which can make things difficult for storing for any vehicle from your average car size and upwards. You may be able to squeeze your vehicle into the container, but try opening the doors to exit the vehicle after you've parked it!
Launching the new extra wide garage container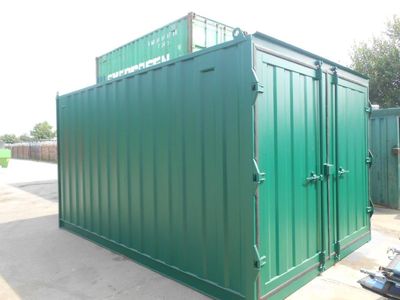 So after putting our heads together at Containers Direct, we are launching a brand new product that solves this problem - the 10ft wide garage container. By adding an extra 2ft in width to the standard container measurements, we have come up with a container that combines the strength, security and convenience of using a shipping container as a vehicle store, with the additional space to maneouvre inside!
Features of the 10ft wide garage container
Take a look at our brand new product, the
10ft wide x 20ft long STC05
. This is a new build container, made in our own workshops, which enables us offer our clients the extra width without the inflated costs associated with new builds manufactured and imported from overseas. We can offer our own new build containers at very competitive prices, and with our extensive haulage network, we can offer competitive delivery costs too.
Along with the extra width, we have incorporated other design features for vehicle storage:


Made from corrugated box profile steel


Reinforced ply floor to cope with heavy demands


Watertight, rubber sealed double doors for good access


Enhanced security lock box to protect padlock


Painted exterior - colour choices available


Optional extras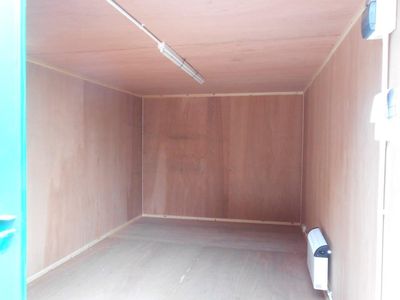 Other 10ft wide garage containers available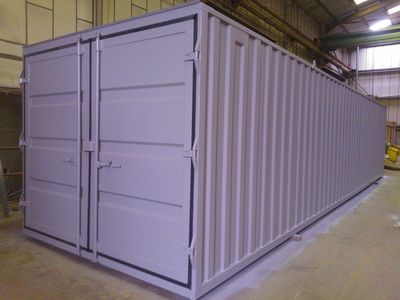 For longer/additional vehicle storage, we have
40ft
containers available, and for a little less length, the
15ft
.
All our 10ft wide containers are suitable for any type of storage that requires that extra bit of width, from cars, to industrial machinery to gardening equipment.