14ft CONTAINERS LONDON
Looking for used shipping containers in London? If you like getting a good deal on quality, service and price, our 14ft cut down containers can be delivered direct from London to customers in the south east, at local rates, and are now on offer at just £1340.
Structure of 14ft containers London
We take good quality 40ft containers and cut them down into required sizes - for instance, a 40ft in this case will yield a 14ft and a 16ft container. To complete the cut down pieces will often have to add new end doors, so we offer our clients a choice of 3 types, or the option of having the door relocated in the side of the container. This work is all carried out to the highest standards at our own workshops at Containers Direct.
Door types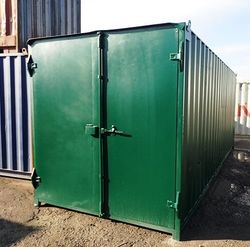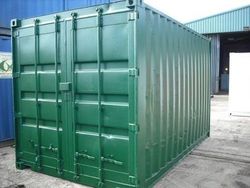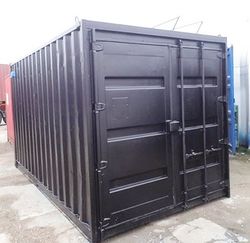 S1 doors--------------------------------S2 doors----------------------------S3 doors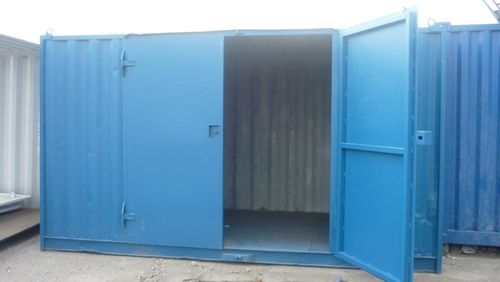 Free!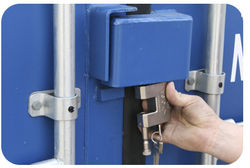 Included in the price of all 14ft containers is exterior repainting in rubberised container paint, in the
colour
of your choice for an attractive AND protective finish, and a protective steel lockbox for your padlock (retail price £50)
Please note, for very light or bright paint options (ie white, yellow, red, orange) there is a supplementary charge of £100
Choice of extras
Need shelving, or ply lining? No problem! Before deliver we can adapt your 14ft container with a range of optional extras to suit your needs:
Optional extras: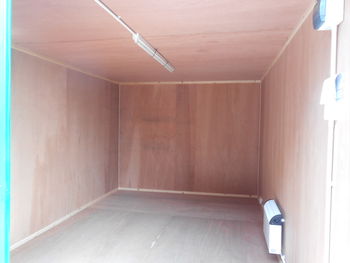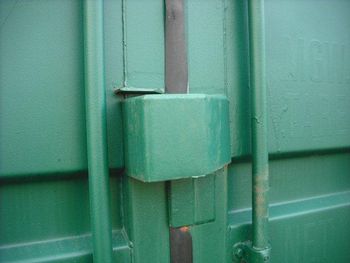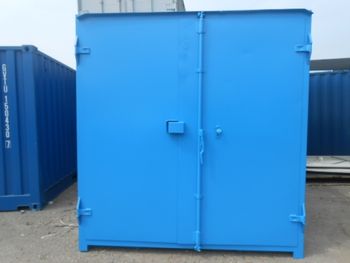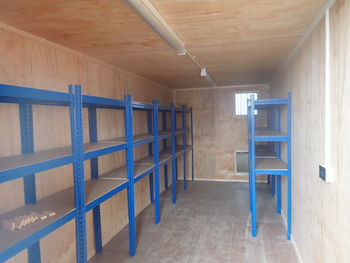 14FT CONTAINERS LONDON