15ft PLY LINED CONTAINERS WARRINGTON
Ply lining and insulating containers is the only guaranteed way to maintain a stable temperature inside shipping containers, which in turn prevents condensation forming on the ceiling and walls and potentially damaging stored goods. For containers converted into a work space, welfare units, pop up shop and catering outlets, ply lining will ensures a hospitable environment, both in terms of temperature and noise reduction, and gives a professional looking finish too.
15ft ply lined containers in Warrington
15ft containers are a popular option for both storage and smaller conversions. We ply line containers in our own Merseyside based workshops, and regularly deliver products to Warrington, available at low cost transportation rates. All ply lined containers are insulated by packing 100mm rockwall behind the ply boards, and we offer a choice of three different types of ply.
9mm redwood finish
12mm redwood finish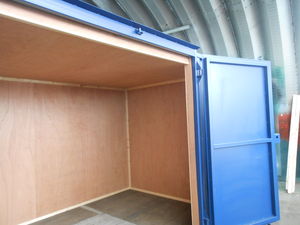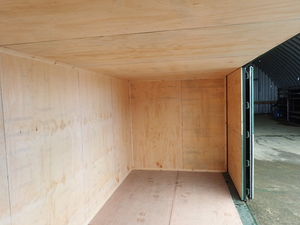 Prices for lining 15ft containers in Warrington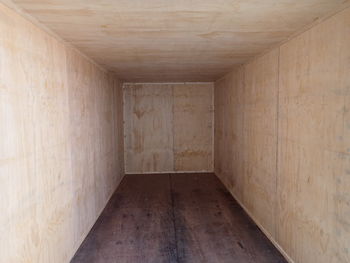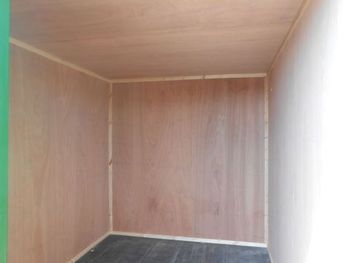 Excluding doors:
9mm redwood or 12mm standard
£950 plus VAT
12mm redwood
£1040 plus VAT
For full details on the ply lining process, see our article
Ply Lined Containers
.
Ply lining in conversions
For examples of ply lined container conversions, see our
Ply Lined Case Studies
.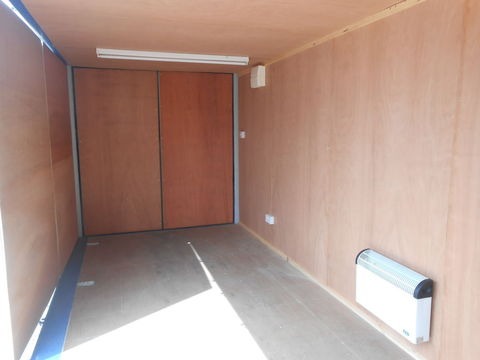 Call us today to discuss your ply lining requirement for containers to Warrington.