15FT SHIPPING CONTAINERS IN BRISTOL
15ft shipping containers are one of our best sellers, providing a neat yet substantial size for onsite storage. If you are looking for a 15ft container in Bristol, we can supply this product with low cost delivery, direct from our supplier depot located in the South West.
Used containers in Bristol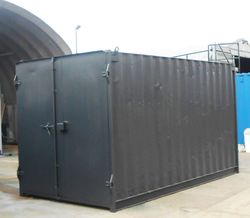 For the best price, see our
second hand 15ft shipping containers
in Bristol. Watertight and with warranty, we cut these containers down from standard 40ft ISO containers. Choose from different door styles, and a range of optional extras to tailor your container to your needs, including
ply lining
to protect against condensation.
We also offer the option of fitting doors into the side of the container, which allows the option of situating the container with the long side facing outwards.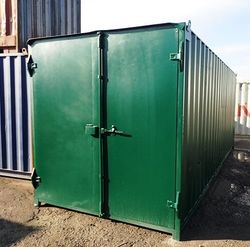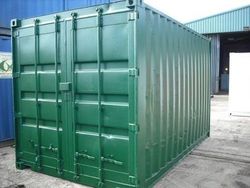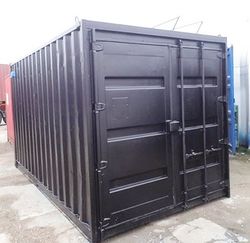 S1 doors--------------------------------S2 doors----------------------------S3 doors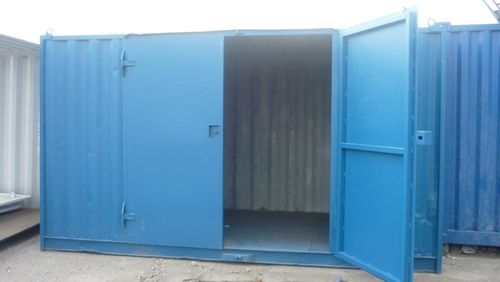 Side doors
New containers in Bristol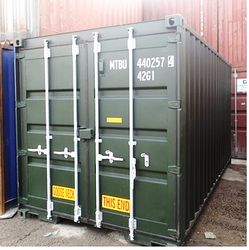 For great value for money, we are offering a discounted upgrade to new for just an extra £250. Our
new 15ft containers
in Bristol come in either green or blue, but can be repainted on the outside to any colour as part of the standard optional extras we offer.
The usual range of door choices also apply to new, including side doors.
15ft container offices in Bristol
15ft shipping containers are also a popular choice for office conversions. We are able to provide these in Bristol either "off the peg", with standard features, or bespoke, where we can convert to your own design.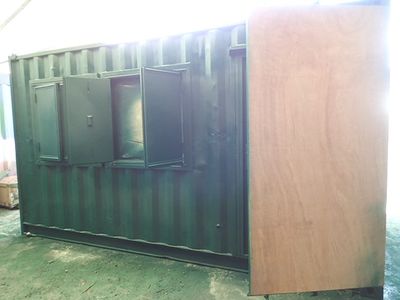 Testimonial
Ben Doherty from Brooktherm Refrigeration purchased a 15ft used container with S3 doors. He says:
"The container is as described and perfect for the desired use. Containers direct were more than happy to adhere to my requests, and I will have no problem recommending them to others."