20ft CARGO CONTAINERS
Containers Direct specialise providing our customers with sea worthy 20ft cargo containers. As most shipping lines find it more economical to sell off containers when they arrive at the port, as opposed to shipping them back again, there are plenty of used shipping containers available to be sold on. Containers Direct work with a number of supplier depots based near ports across the UK, which enables us to find our customers the best quality containers for the best prices nearest to you. This way we can also offer money saving deliver rates.
Checking your container is suitable for the job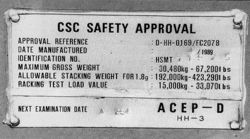 As there are a number of different types of shipping container on the market, it can be confusing deciding which is the right one to buy. Basically if you are looking for a shipping container for shipping, it must conform to ISO standards for carrying cargo. As proof of this it must possess a valid CSC plate, otherwise it will only be good for storage. There are plenty of 20ft cargo containers on the market that are sold on as storage containers, and therefore may have been modified in some way, or are no longer be up to the strict standards laid down by the International Standards Organisation. Containers Direct will always check with the customer whether they require the container for shipping or storage, and make sure we sell you the appropriate container.
Choose from new, nearly new or quality used containers
For some examples of our good quality used, plated 20ft cargo containers, have a look at some displayed on our 20ft containers web page. These
nearly new containers
are available nationwide and ready for cheap delivery from our supplier depots now. Or your may prefer to choose one of our
discounted containers
stock, due to cosmetic wear and tear.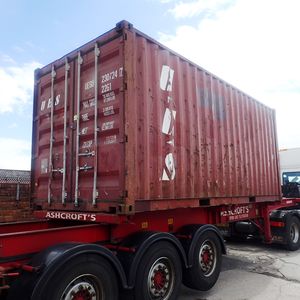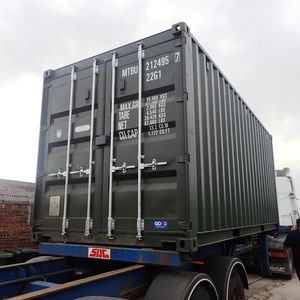 Larger cargo containers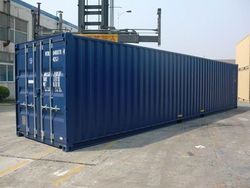 20ft cargo containers are the most commonly requested size for shipping, but if you need something bigger, we also supply
40ft sea worthy containers
. If you have a particularly large load, the 40ft
High Cube
container has an extra foot of headroom.