45ft Containers - New
45ft containers are the giants of the shipping container world. They are ideal for over-sized/voluminous storage, or they can be repurposed into countless other custom modified container designs for special projects. Our new 45ft containers are also pallet wide (8ft wide internally) and high cube (9ft 6ft) tall.
Find out more about new/once-used shipping containers.
Features of 45ft containers


Corten steel with marine ply floor


Manufactured to ISO Specifications


Secure and dry


Rubber sealed double doors at end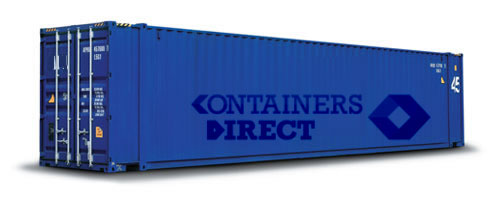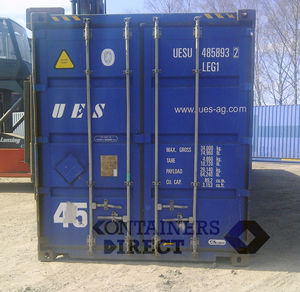 These containers are available in
high cube
and pallet wide versions. High cube containers give an extra foot of headroom, and pallet wide containers have a width that allows two standard loading pallets to enter side by side.
Maximum weight
For 45ft containers the maximum weight load is similar to that of the 40ft container (approx 26,000kg), therefore are most efficiently used when transporting/storing voluminous lighter cargo, or for high cubes, storing extra tall machinery etc.
Dimensions of 45ft containers
High cube pallet wide: