6ft WIDE CONTAINERS
New!
Since the recent workshop expansion at Containers Direct, we've been able to offer our clients a unique range of new build containers for storage, which we can make to
ANY
requested dimensions. This is an exciting development as traditionally the vast majority of storage containers on the market in the UK are used shipping containers and therefore restricted to a standard width of 8ft.
Although we've been providing cut up shipping containers of different lengths to our clients for some time, this is a brand new and unique service that we can now offer width and height variations.
6ft wide containers for tight spaces and small loads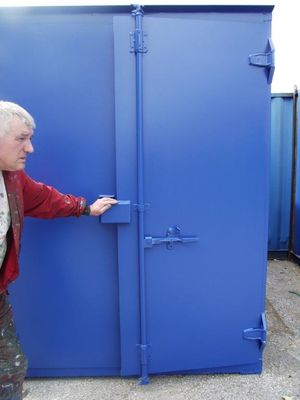 Our first batch of containers to be manufactured using our new build facilities are 6ft wide, a handy SlimLine® container for fitting into tight or restricted spaces. This
6ft wide container
has a length of 12ft and a height of 8ft, but as with the width measurement, any specifications are possible.
Here are some of the most popular uses our clients have been buying our 6ft wide containers for:


bike storage


archive paperwork store


tool store


allotment/garden sheds


sports and hobby equipment


How we make 6ft wide containers


Using our specialist machines, brand new sheets of steel are cut to size and corrugated to your chosen profile for reinforced strength


The floor panel is made from a steel framework and overlaid with ply


Doors are cut from steel and finished off with a compressable seal, locking arm and lockbox to protect the padlock


Lifting lugs are fitted for lifting and moving your container


The finished container is painted externally to the colour of your choice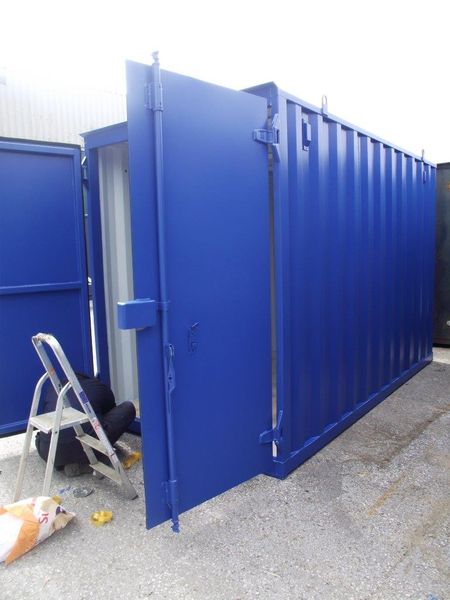 SlimLine® containers are also available in 6ft and 7ft widths.
For other sizes please contact a member of our sales team who will be happy to arrange building your specified size container.
Optional extras
To enhance the performance of your container, the following options are available upon request:
.