Cladded Containers - Wood Stained
How do we make a
wood cladded container
look even more attractive than we think it already is? The answer is to stain it! While all our cladded containers are clear treated, we offer a range of beautiful coloured wood stains to choose from, such as Dark Walnut. Let your container can be a cut above the rest! Where appearance is important, for instance in the service industry, we recommend both wood cladding and staining for optimum appearance.
See our case study featuring a wood stained, cladded container. This beauty resides in the rural location of Tavistock Meadows in Devon, and is used as a public café. It needs to look the part, and blend in with the local scenery, satisfy planning regulations and attract plenty of customers!
We offer a choice of colours
See our full case studies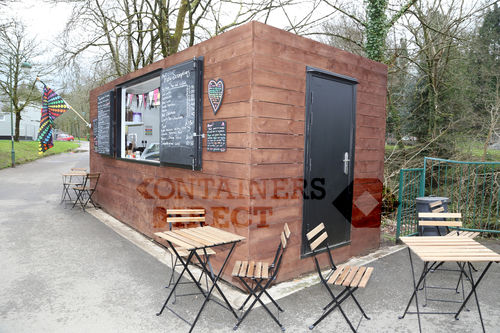 Friends of Illingworth Park

This little 10ft storage container has also been cladded and wood stained. It's final destination was also Yorkshire in a large community park.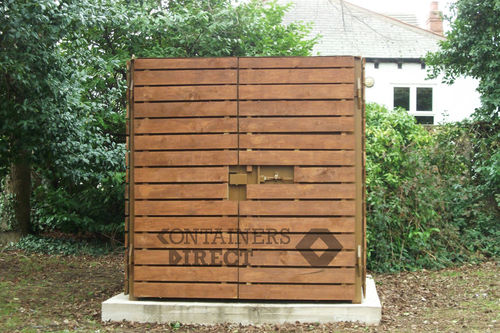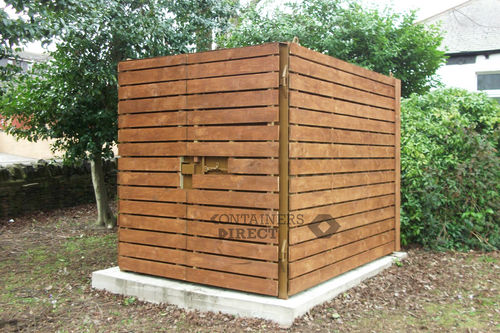 Other cladding types