Containers for Bicycles
Looking for somewhere secure to lock up your bicycles? If you've paid a lot of money for your bike, or you have a number of bicycles in the family you may not want to risk storing them in a traditional wooden garden shed, due to the high risk of theft or leaks that are a common problem with sheds. A metal cycle store is not only weatherproof, but incredibly strong and secure and minimises the risk of break-ins. Our flat pack bicycle stores are recommended as the first choice for cycle storage, with their steel construction, and double locking system. So whatever type of bike you have, from a high spec racer, mountain bikes or a motorcycle, you can beat the thieves and the elements with peace of mind that your precious bikes are safe and sound.
Purpose built bike stores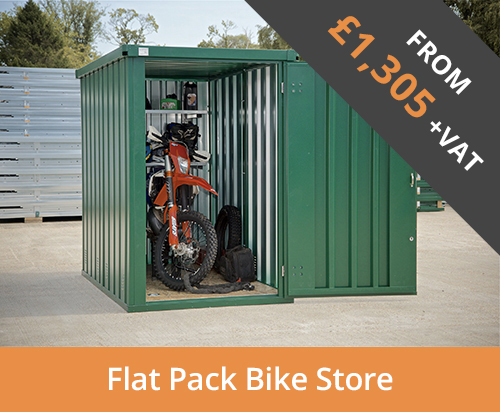 These are delivered flat packed and ready for quick and easy self- assembly. They are designed to be used in spaces that are either small and/or difficult for a pre-assembled structure to access. As every section of the container is man portable, they can be carried to the spot where they are to be erected, which can be achieved in under an hour with a simple set of household tools.
These steel bike stores come with a range of
optional extras
, including snap-in shelving to keep your cycling accessories orderly, and a ramp for easier access. Using your bike storage shed can be a pleasure and not a pain!
Secure bike storage
Beat the break-ins with a product designed for maximum security. These include:
0.60mm box profile steel panels reinforced with spot welded steel frames at the end of each panel


Door mounted into steel frame with galvanised door hinges


Two insurance rated locks with central roller catch
Got multiple bicycles to store?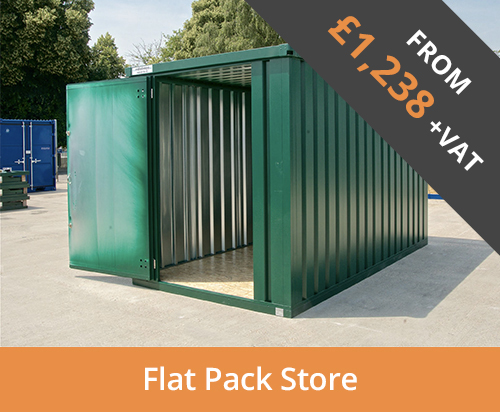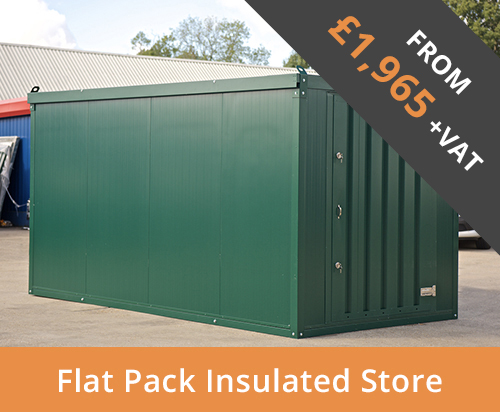 If you have room in your garden then take a look at our standard
flat pack storage containers
, which come in three sizes allowing you to get the best fit for your requirements. Designed to the same standards as the purpose built bike store, these steel containers also offer top notch security. They are also big enough to accommodate
motorbikes
, scooters and quad bikes along with push bikes and any garden equipment you may want to store safely. This product makes a good all round
garden shed
that won't be beaten on quality and security!
Upgrade to an Insulated flat pack storage container to keep condensation out.
More shipping containers for bicycles
If access is not an issue in your garden and you have the space then you can consider investing in a standard
shipping container
for bike storage. Shipping containers need to be delivered by a lorry with a crane, but if you are fortunate enough to be able to accommodate this type of delivery then with sizes ranging from 5ft up to 40ft there is plenty of choice! Popular sizes for cycles are the
8ft shipping container
and the
10ft shipping container
. Shipping containers are made from weatherproof steel and are robust and secure make a great outdoor bike store. Containers Direct also manufacture narrow
SlimLine®
shipping containers, from 5ft- 7ft wide, perfect for those awkward spaces. If you would like your metal bicycle store to look more like a wooden shed than a metal container then we can add
wood cladding
, and a
sloping roof
to help it blend with the garden.
For car and bicycle storage take a look at our bespoke build garage containers. At 10ft wide the
Cartainer®
takes the place of traditional garage buildings. Portable and with a focus on security features this spacious unit has enough space to store all your wheels!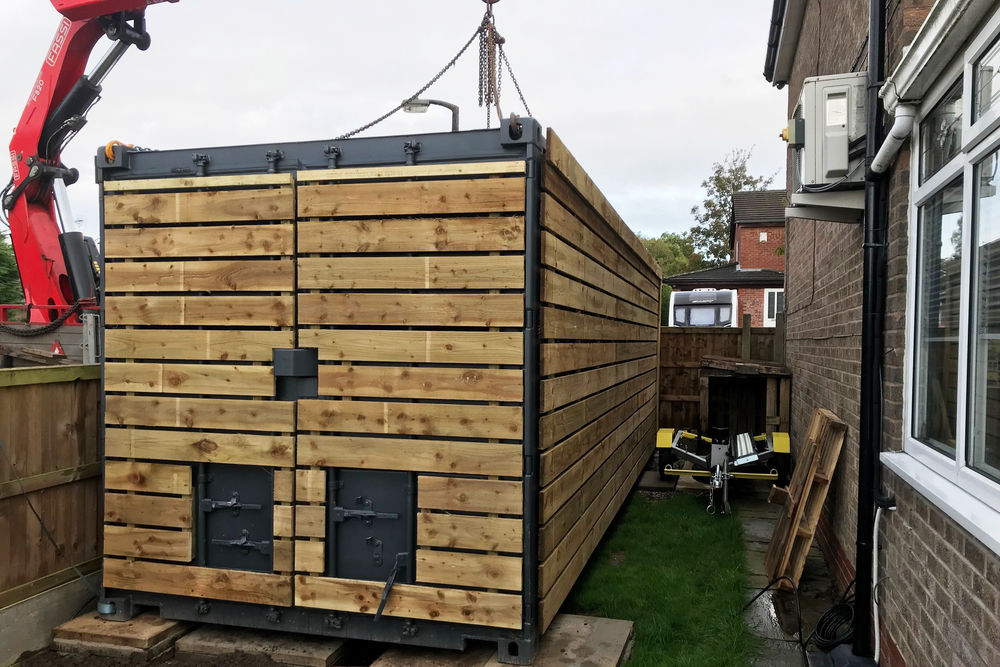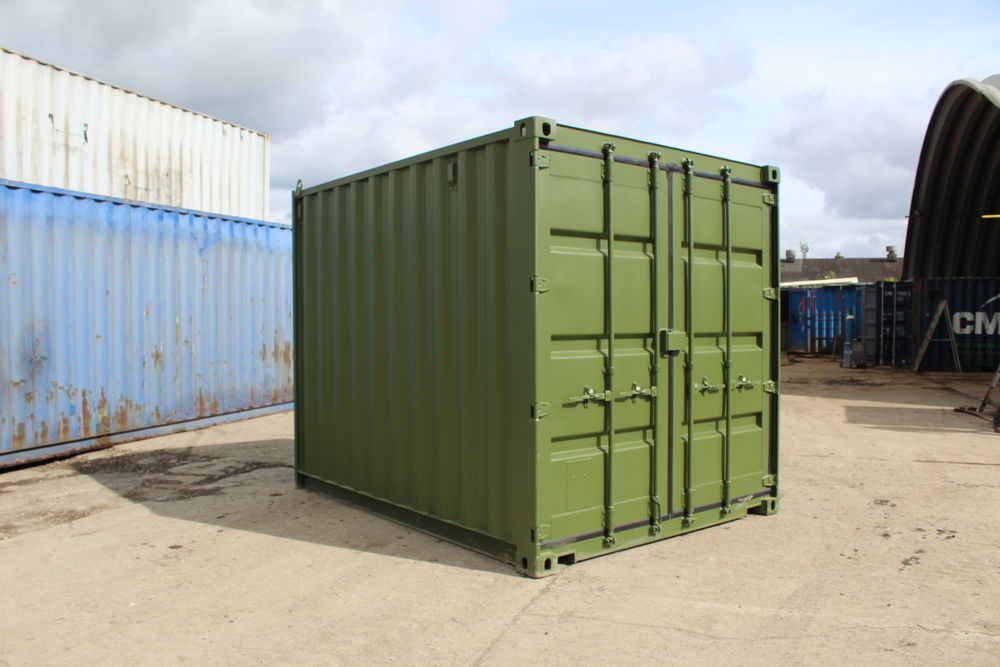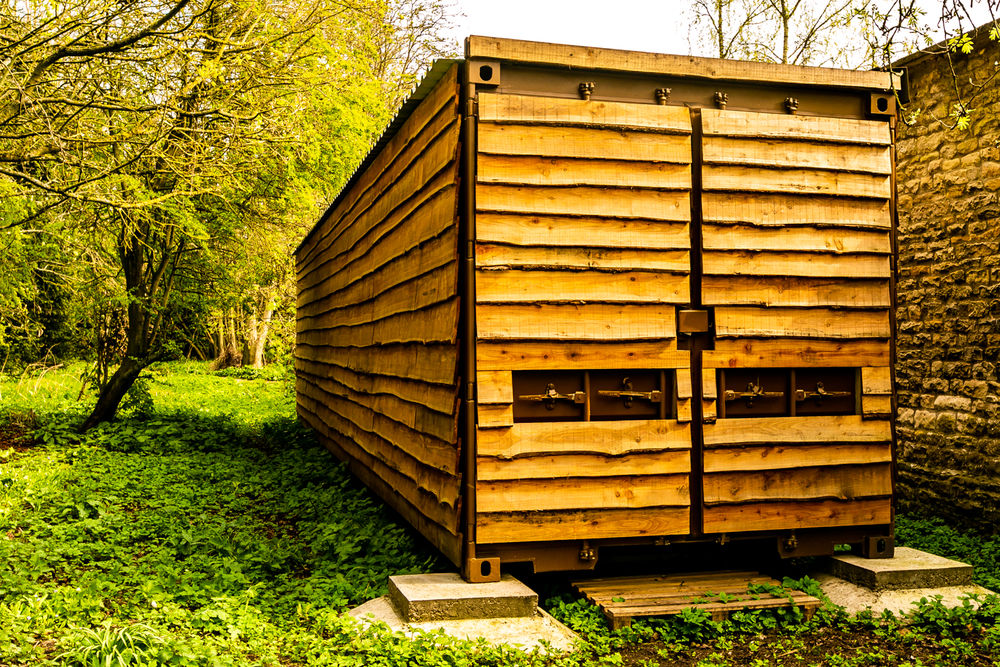 Request a Quick Quote!
Contact our sales team for your no obligation quote, including delivery!
Testimonials
"You've got it right! Would definitely recommend to others, from the initial enquiry through to delivery you provided excellent customer service. The container itself met our requirements perfectly. Many thanks."
From Steph Bowler - Plymouth Community Homes
Read all testimonials here!