Containers for Furniture
If you are looking for a container to store furniture, it is important to buy a grade of container that guarantees your furniture is kept dry and secure. Containers Direct are offering 'grade A'
containers for furniture
at great prices, ideal for the storage of all household items, either temporarily during a house move, or on a longer term basis. Grade A containers are the best quality
used shipping containers
on the market, and will give you a substantial discount over the cost of a new container. They are guaranteed waterproof and any damage is purely cosmetic, such as minor dents and superficial rust.
Reasons to choose a shipping container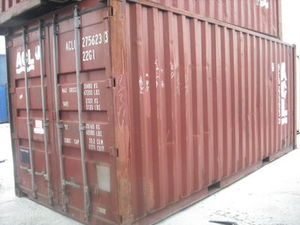 Shipping containers are recommended as the best containers for furniture, as they are made from strong Corten steel, which includes rust inhibitors - this not only protects your container from dents and knocks, but will prevent holes appearing that could spell disaster for your furniture inside! The floors are made of strong marine ply and are designed to bear heavy loads.
Fabricating containers for furniture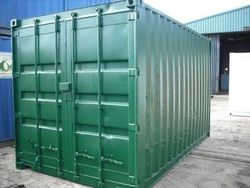 Containers Direct construct suitable containers specifically for the purpose of storing furniture, by taking our best quality
40ft shipping containers
from our depot and cutting them into two new 20ft containers for furniture. This is done in our own conversion department, which gives us the opportunity to offer customers a choice of new doors. Customer feedback has shown us this choice is important, as many customers find the original shipping container doors quite heavy and awkward to use - unless you have the physique of a builder! However, these doors do retain the advantage of a rubber seal around the door, to maximise watertightness.
The benefits of storage doors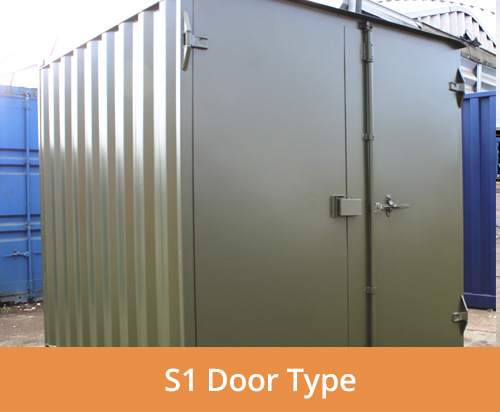 As alternative to these doors, we manufacture special doors for our containers for furniture, which are better suited to domestic use. These are our S1 doors and are constructed as
flat panels
which makes them much less of a struggle to open and close. However, they are not a compromise on quality or security, as upon request a rubber door seal can be added to these doors, and a lockbox fitted to protect the padlock.
Testimonials
"Excellent service and good product, will use again."
From KIngsbridge Caravan Park , who bought a used 20ft container, repainted Moss Green.
Read all testimonials here!