Containers for Schools
Storage containers are a common sight on school grounds and playing fields. Schools always have the need to store additional equipment that is too large to store inside, such as seasonal play and sports items, and extra tables and chairs for special events.
Metal storage containers
are the ideal solution for storage in the school environment, as they are practical, durable, secure and economical.
Shipping containers
can also be used as a structure for
conversions
, and many schools find them the ideal solution to temporary classroom space, during times of building works. or even as a permanent fixture to provide additional learning space for activities such as music, crafts, cookery, or a library.
Choose shipping containers as a low cost solution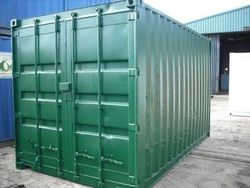 There are a number suitable containers for schools sold at Containers Direct. We recognise that schools have the constraints of a tight budget, therefore we offer good quality
second hand
and
once used
shipping containers for schools. Shipping containers are a recycled resource, made from strong weather resistant steel, are waterproof and of tough, durable construction. Steel containers are also known as anti vandal containers as they are very difficult to damage or break into. Combine all these features and you can be assured of years of trouble free, secure, environmentally friendly storage for your school.
Choose easy opening doors for frequent use
Our best seller from our containers for schools range are modified with easy opening doors. Shipping containers are built with heavy duty doors better suited to building sites than use on a school site, so for this reason our containers for schools are usually sold with light, flat panel doors. These doors are a unique feature engineered by the Containers Direct design team especially for users such as schools that need quick and easy access to their container. We call these S1 doors.
Sizes for all storage requirements
Shipping containers can be bought from Containers Direct in a wide of sizes, from 8ft up to 40ft. We can provide any size required in between. For the school budget, our best value
20ft shipping container
, with our user friendly doors is available at discounted delivery rates across the UK.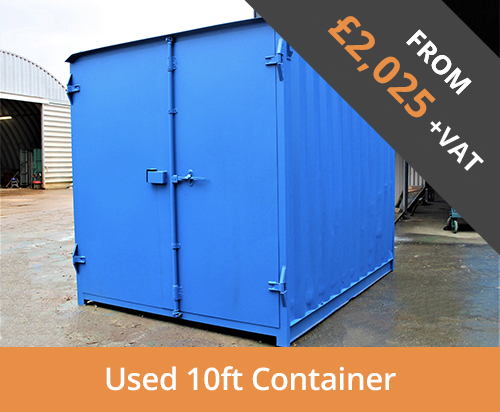 Choose self assembly for flexibility, ease of delivery and lower costs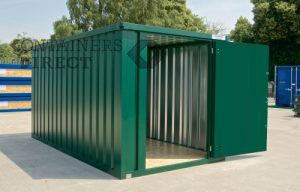 An alternative option to standard shipping containers is the
flat pack container
. These are brand new products (available in 2m, 3m and 4m sizes) but are comparatively less expensive than shipping containers, with further savings to be made on delivery costs as it comes in flat pack form. We would recommend the flat pack container for schools with restricted site access. For example, if you plan to situate the container in an area of the school off bounds to a large delivery vehicle, a flat pack container can be carried by hand one panel at a time to even the tightest of spots. Furthermore, if you wish to relocate the container at any time, this is simply done by taking it back down to flat panel form to move by hand.
Options for modifications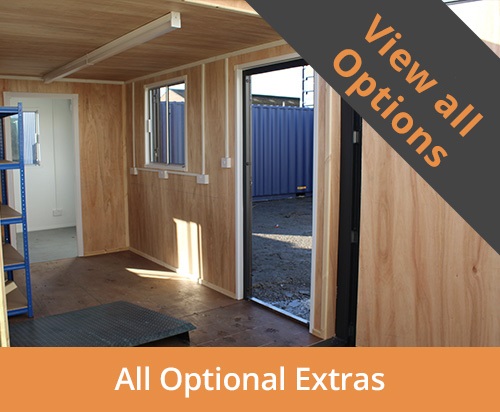 Our workshops at Containers Direct can adapt any shipping container to fit specific requirements. This can include:
We can even add an eco-friendly
living roof
, popular with schools to enhance outdoor learning. See our full list of
optional extras and modifications
. For read more about
shipping container conversions
.
Containers as classrooms and additional learning space
In need of extra classroom space? Then take a look at the unique Containers Direct design for the StudyBox - The Classroom Bubble. This is a shipping container classroom made by
joining up containers
to give extra width, and adapted with a range of features for practical and comfortable learning space.
For more information on classroom conversion, please see our
Shipping Container Classrooms
page, or talk to any of our sales team, who will be happy to guide you through the options.
View our shipping container conversions for schools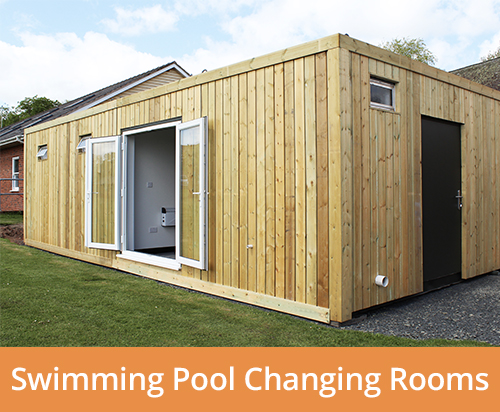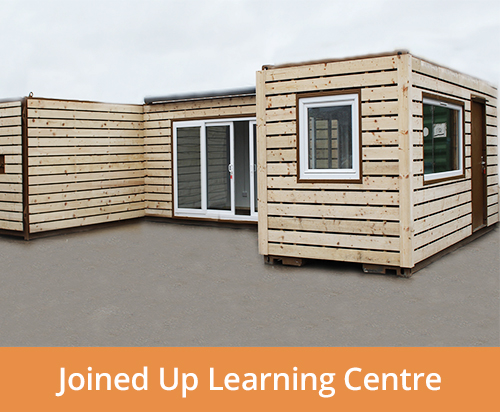 All our containers for schools can be repainted for you prior to dispatch, in your chosen school colours. See our
RAL colour chart
for the closest match!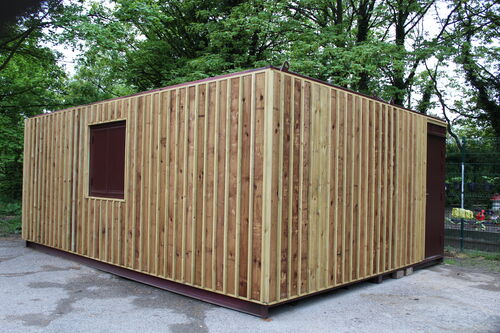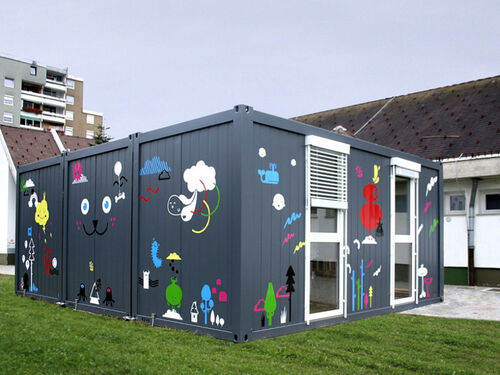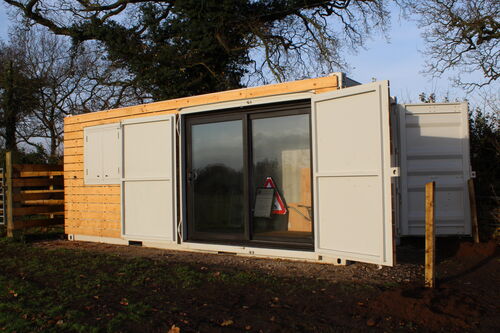 Testimonials
"The flat pack container arrived last Thursday, and it's now up and being used. As you said, it was a doddle to put up and we're really pleased with it.

Also, your delivery driver was a credit to your company. Very helpful and backed the lorry and trailer through a very tight spot without any trouble at all (very different from most we have visit). Please pass on my thanks to him.

We always try to recognise excellent service when we receive it. I'll certainly be back to you if we need any more, and recommend you to anyone who needs one."
(From Rob Gent, Site Manager, Spalding High School, Lincs, after taking delivery of their flat pack container order)
* * * * * * * * * * * * * * *
Richmond Hill Primary School ordered two 16ft containers with easy use doors, and two windows with anti vandal shutters fitted into one unit. Site manager, Mr Matt Keddie, rated our team as:-
"A credit to the company, friendly, helpful and prepared to go that 'extra mile' to get it right for our school"
* * * * * * * * * * * * * * *
Whitehall Primary School, Stockport, purchased a blue 15ft container with easy use doors from us, and gave us this feedback:
"Excellent service, delivered early as requested. Professional staff and driver."
* * * * * * * * * * * * * * *
We supplied Gilbert Scott Primary School with two 4m flat pack containers, and were very happy to receive this feedback from the school:
"Excellent service, Mandy was amazing; patience, knowledge and help. The whole process from ordering to delivery was great, delivery driver phoned when an hour away and then 5 minutes away, he too was very helpful & knowledgeable. If we do use any more we will certainly come to you first."
* * * * * * * * * * * * * * *
The Forest School in North Yorkshire needed a 20ft high cube container with storage style doors, treated with Grafotherm and repainted green.
"Staff helpful and managed to get order processed within a tight timescale. Thanks"
* * * * * * * * * * * * * * *
Chiltern Way Academy purchased a 4m flat pack container:
"Really impressed with the product - it has met all our expectations."
* * * * * * * * * * * * * * *
Steve Clarke, Site Manager for St Christina's School, London. They purchased two blue, 4m flat pack containers:
"Just a quick one to say thanks for all your help containers are great as was the service all round. Will be recommending to all our neighbouring schools if they have the space!"