CONTAINER CONVERSION OFFICES
Shipping containers make an excellent structural starting point for conversion into an extensive range of applications. They are solidly built and will yield many years usage, as well as being cheap and quick to install compared to traditional building structure. We have our own on site workshops at Containers Direct, where we carry out all our conversion work, and a highly skilled team of container artisans.
Offices
These are a big part of our conversion work, with our clients ranging from a small yacht club to a large railway engineering company. Office conversions can be any size between 8ft and 45ft. We always begin by drawing up a detailed plan (see example below), in conjunction with our clients' requirements, using computer aided design. Once this has been approved, we can start work on the container.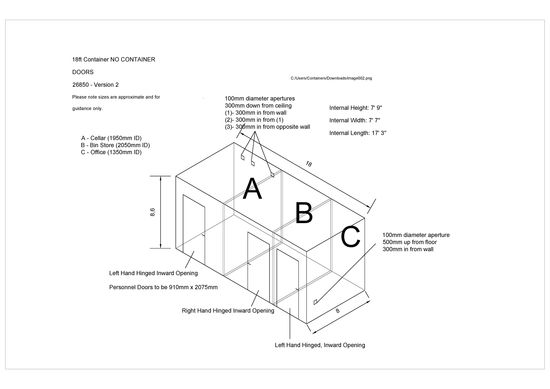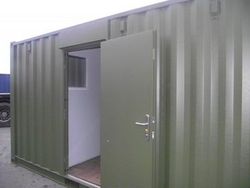 Containers converted to offices will almost always be ply (or melamine) lined and insulated, have at least one personnel door and anti vandal window fitted. They will have an electrical supply installed and a vinyl floor. Internally they may be partitioned, and when completed, the entire container will be repainted.
SC Office packages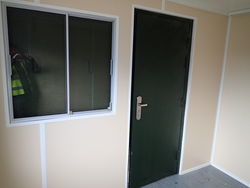 Our SC office range
are set packages with a fixed prices. With standardised sizes and specifications, this means offices are faster to turn out, and prices are kept low.
Features include personnel door, anti vandal windows, melamine lining, vinyl flooring, electrics and repainting.
View our recent office container conversions
We've compiled our most interesting conversion case studies, with detailed step-by-step pictures and descriptions, so you can see for yourself how we can transform a standard shipping container into something special.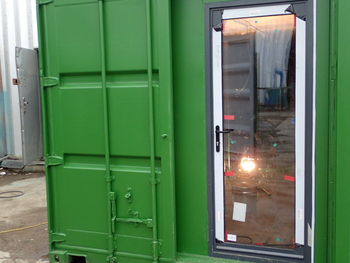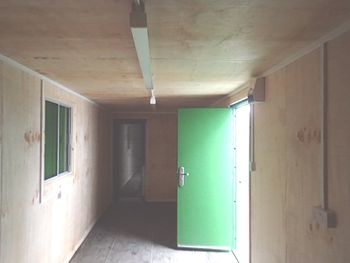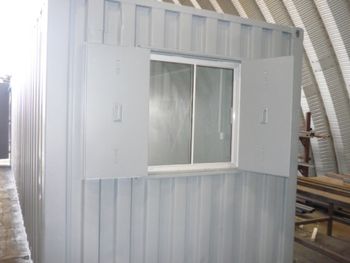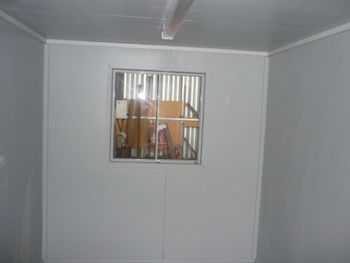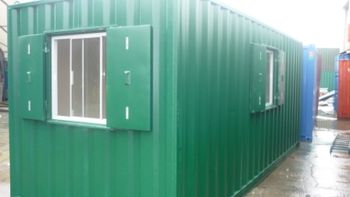 20ft partitioned ticket office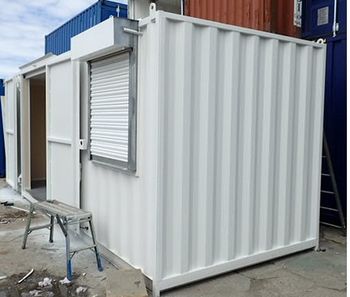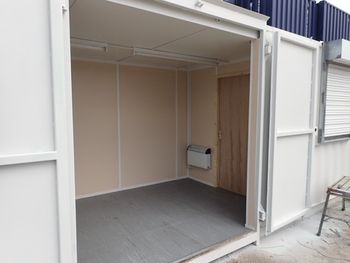 20ft partitioned ticket office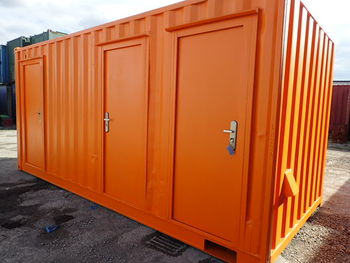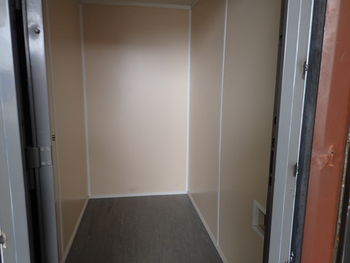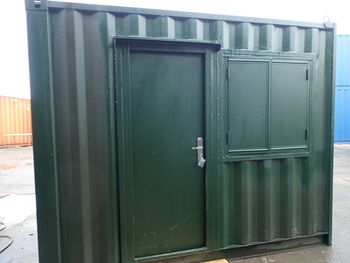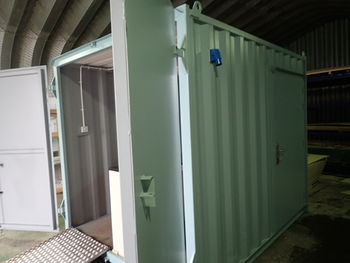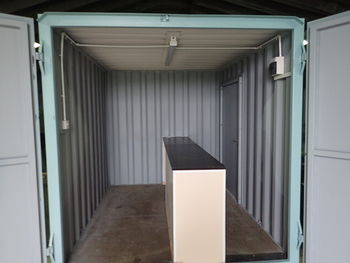 Testimonial
Our client Kais Mansouri ordered a used 10ft container converted into an office with an anti-vandal personnel door, anti vandal window, melamine lined and insulated, vinyl flooring, and electrics:
"Thank you very much for all your help, the office container is excellent. It's been delivered on time, Sonja has been very helpful. I am a very happy customer and I couldn't ask for more.
Thank you and all your team"