DNV Offshore Shipping Containers
DNV 2.7-1 is a standard of certification for 'offshore' containers. As defined by the International Maritime Organization an offshore container is a "portable unit, specially designed for repeated use in the transport of goods or equipment to,from or between fixed and/or floating offshore installations and ships".

Therefore you will find these type of containers referred to as either DNV shipping containers, or offshore shipping containers.
What is the difference between a DNV/Offshore container, and an ISO container?
There are significant differences in the way offshore containers are designed, due to the nature of the conditions they are subjected to:


Exposure to harsh environments. Unlike ISO containers, offshore containers are often left exposed to open seas on the decks of supply vessels, and also loaded to platforms in harsh weather conditions. Therefore the primary structure requires material of sufficient toughness to withstand minus 20 degrees celcius.



Loading and unloading forces. Offshore containers cannot be used with standard container lifting equipment, and the alternative methods of loading and unloading put different types of pressure on the structures of DNV containers. Offshore containers are supplied with a permanently installed sling set. Most do not have corner castings, and if they do, they are not allowed to be lifted from them.



Non-standard designs. Most offshore containers are built to fit a specific piece of equipment, and as a result do not fit into the categories of ISO containers.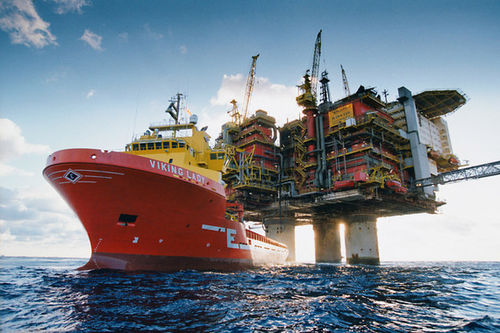 Categories of DNV/Offshore containers


Offshore freight containers. This is an offshore container built for the transport of goods, which can include general cargo containers, cargo baskets, bulk containers, special containers, boxes and gas cylinder racks.



Offshore service containers. Custom-built containers for a specific task - examples include labs, workshops, power plants and control stations.



Offshore waste skip. A container to hold waste. This can be either an open top or closed container.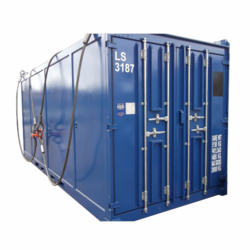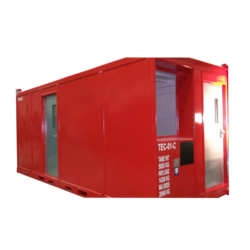 Approving and certifying DNV containers
The International Convention on the Safety of Containers governs the inspection of containers. Members of this convention name "approved competent authorities" to inspect and approve both ISO containers and DNV/offshore containers. These named certifying authorities go through three basic steps before approval and certification:
Appraisal and approval of the container's design


A survey during the manufacturing of the container


Testing of the prototype
DNV containers from Containers Direct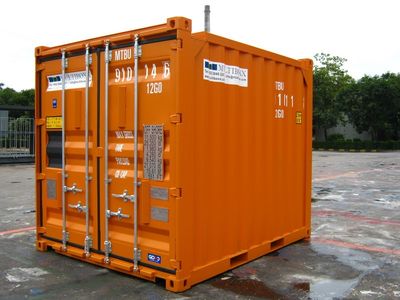 For enquires about purchasing DNV containers from Containers Direct, our sales team will be able to advise over your specific requirements. Our standard offshore freight containers are 10ft and 20ft (typically used on oil and gas platforms, generally not for domestic on-shore use), although we can provide other sizes upon request.
These containers are:
Certified to DNV 2.7-1 Standard


Production and Sling test certification provided available for each container


Solid steel construction (including floor) - stronger steel, stronger corner castings, and considerably tougher and more durable than a standard ISO shipping container


Open top variants also available
Bespoke offshore service containers can be adapted to your requirements in our own workshops.