Guide on How to Take Site Photos
Before buying a shipping container it is essential to make certain that delivery to your site is possible. This is especially important if delivery is to you back garden where access is often restricted by trees, fences, overhead cables or the proximity of your neighbours' properties.

Our contracted drivers have a reputation of being able to handle any container delivery with great skill and precision - even the most challenging! So whether it's a very tight spot, tricky terrain, or a short window of opportunity on a busy road, we will do our best to deliver the service you require, but we need clear and accurate details beforehand to avoid, or prepare for, any potential difficulties. An aborted delivery is very expensive!

We've put this guide together to help you with taking your pictures.
Ideal site photos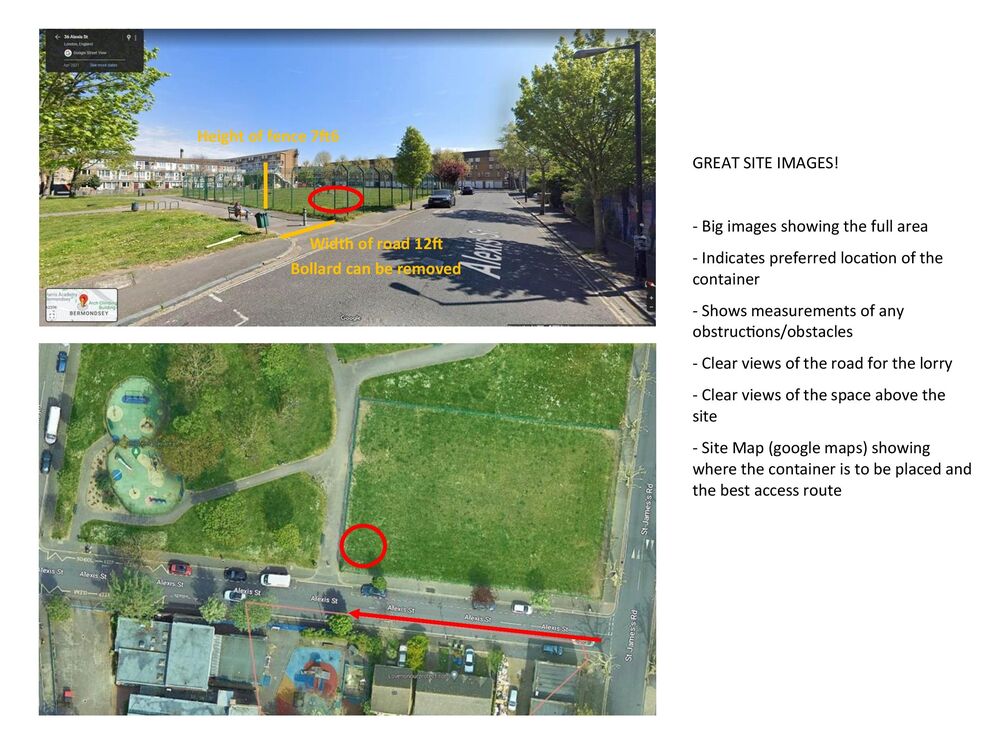 Insufficient site photos

Still not sure about a safe and successful delivery?
We can arrange an on-site survey if there's any doubt.
For more guidance on how to ensure a successful delivery see our page
Delivery of Your Shipping Container