HOW TO PICK THE RIGHT SHIPPING CONTAINER

Although in principle a shipping container is a familiar object, we understand that picking out the right container to suit your needs can get a little confusing. With a wide range of options to pick from, we've decided to simplify the basics and create a guide to help you choose the right shipping container for you.

Pick from once-used or used
Shipping containers come in two conditions: once-used or used.
Once-used shipping containers
have literally only been used once and are considered 'new' in the industry. These units might have the odd dent or scrape from their one trip into the country, but are otherwise as new.
Used or second hand
shipping containers can be anywhere from 10-15 years old, and are typically ex-hire from the shipping lines. This means, cosmetically, there is a significant difference, with scrapes, dents and rust evident. However, all of our used containers are repaired or refurbished before sale to ensure they are still structurally sound, and at a cost effective price. If the appearance matters, but you're working with tight budget constraints, we have a range of options to help improve the appearance.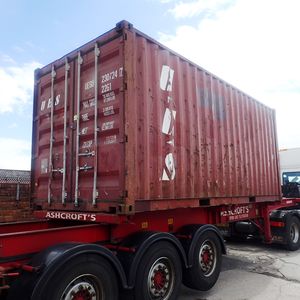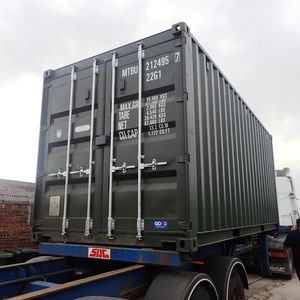 What size?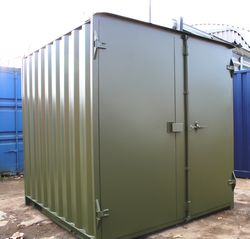 Standard shipping containers come in two sizes:
20ft
and
40ft
. They also come with two different heights: 8ft6 (DV) or 9ft6 (HC/High Cube). However, all containers are the same uniform width of 8ft. At Containers Direct, we specialise in
cut down
containers, allowing you to pick the exact length you need to suit you. Unfortunately, we're limited on width and heights using standard units, however if you need something taller or wider, we also offer
new build containers
, completely customisable to your exact measurements.
What doors do you need?
Containers Direct offer
4 different door types
on the majority of our units to ensure that your unit is perfectly suited to the job you need it to do. Our most popular options are the S1 door, an easy opening and newly fabricated door, along with the S2 door, which is the original container doors. We also offer our bespoke S3 style doors,
personnel doors
and even
roller shutter doors
.
Colour choices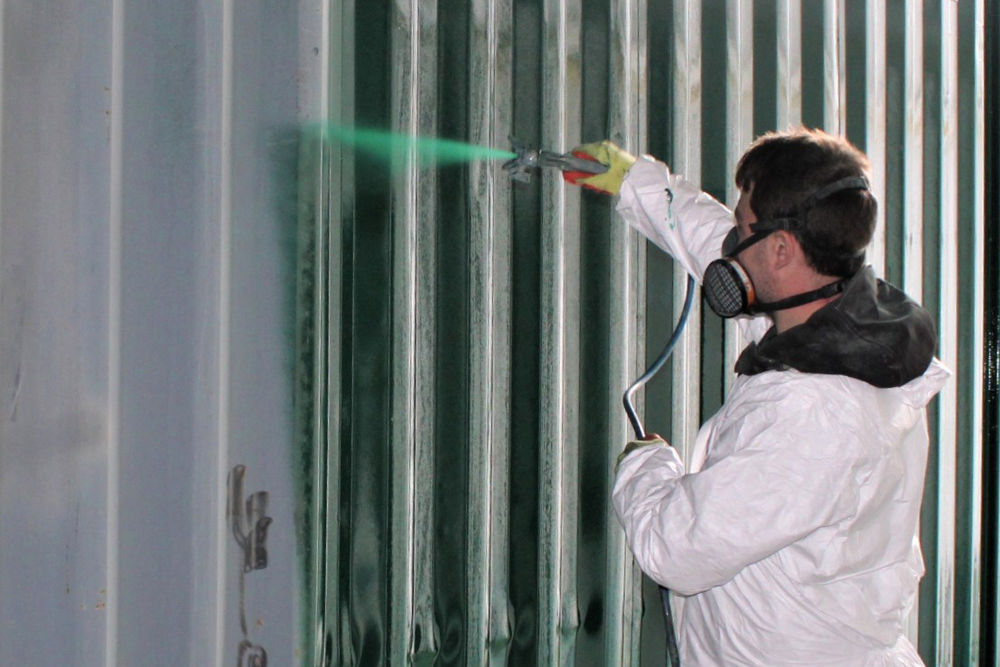 We offer a repaint service for all of our used, and once-used, containers. We would usually recommend repainting a used container, as the exterior appearance is considerably improved by doing so, and as such we include a free repaint for all used/second hand containers below 19ft in length. We offer a wide range of colours as standard, however certain bright or light colours e.g. red, orange, yellow, white etc. will incur an additional charge. More details on the colours we provide can be found
here
.
Does your container need insulating or lining?
Shipping containers are unfortunately prone to condensation, especially given the fluctuating UK temperatures! This can be problematic, particularly if you're storing soft furnishings or paperwork in your container. We offer different methods to combat condensation: grafotherm, ply lining and insulation and melamine lining. Click the links below to find out more!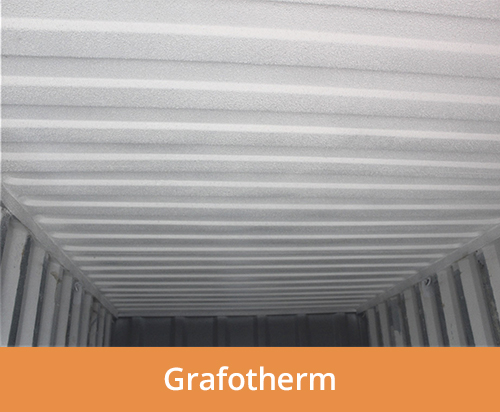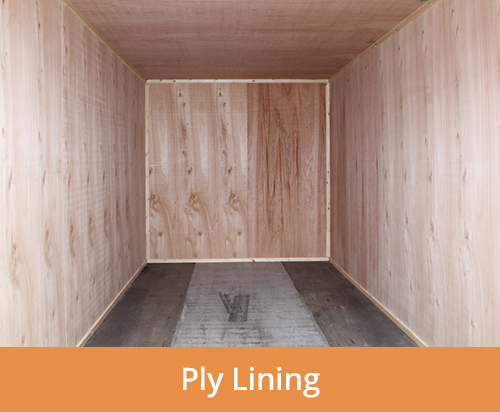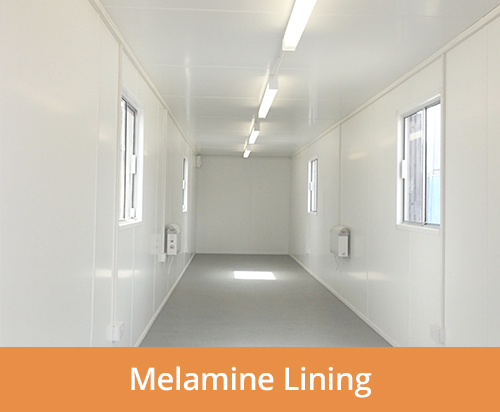 Electrical installations?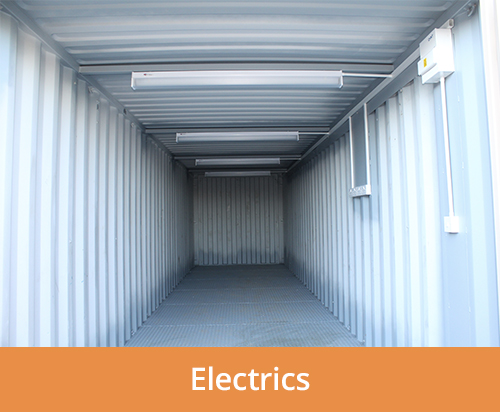 If you require lighting or heating in your container, either for long term storage or as part of an office conversion, we are able to fit basic
electrics
to your shipping container. This can include (as standard) lighting, plug sockets, heaters, a consumer unit and external IP44 hook-up.
Cladding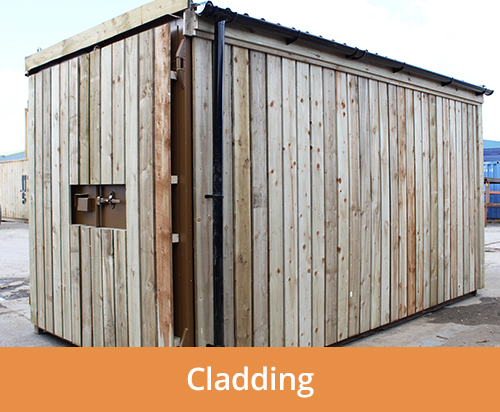 One of our most popular customisations is
cladding
the outside of your shipping container. This is something to keep in mind if you need your container to blend into rural surroundings, or if you want the security of a shipping container without the appearance of one!
Looking for something else?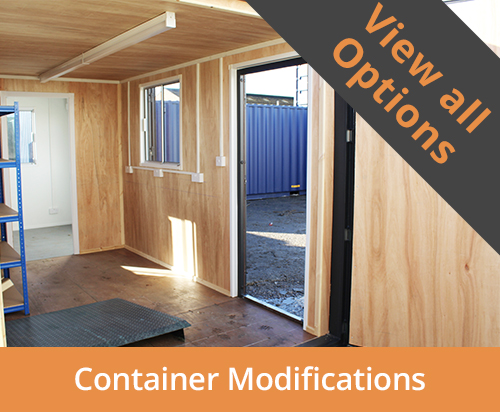 We offer an extensive range of options to customise your container to suit your specific requirements. For anything you can't see on our site, please
give us a call
and a member of our Sales team would be happy to assist you in finding what you're looking for. For even more inspiration, take a look at our
full range of case studies
, or even just our
Unmissable Examples
!
Testimonials
"Great experience, good communication and friendly/efficient team."
From English Touring Opera, who bought a used 40ft container.
Read all testimonials here!