Insulated Containers
When purchasing a storage container it may be worth considering whether an insulated container would be a worthwhile investment. What you are planning to store in your container plays an important part in making this decision. Are your stored items likely to be damaged by trapped moisture within the container?
Condensation problems in shipping containers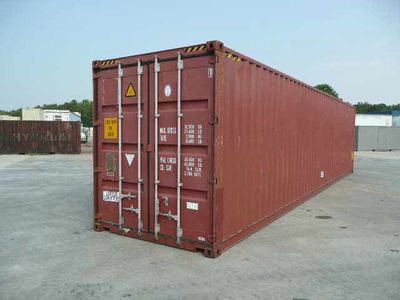 Condensation can be a particular problem with containers that have been previously used for shipping, because between each trip abroad, the
shipping container
is steam cleaned ready for the next job - a necessary procedure, but the down side is the porous timber floor will always retain some of the moisture. A fully lined and insulated container will eliminate condensation problems.
Storing delicate items in fluctuating temperatures
If you are using your container to store items such as furniture, or papers and documents for archiving, you will find these goods can suffer from moisture damage, caused by condensation as the temperature outside the container drops during cold months. If liquids are being stored there is an even the risk of these freezing in extreme weather conditions. For instance, Containers Direct supplied a container to a mountain rescue team, to store emergency medical equipment. The container is currently on top of a mountain in Scotland - dry and frost free on the inside as it is a fully lined and insulated container.
Types of insulation offered
For a cheap and easy option we offer Grafotherm anti-condensation spray on the roof of the container. This will slow down the spread of condensation but will not eliminate it completely. For the complete elimination of condensation we recommend choosing ply or melamine lining and insulation. Ply lining is a good all rounder for containers used for storage, and melamine lining is mostly used for container conversions, such as portable offices, classrooms or catering units.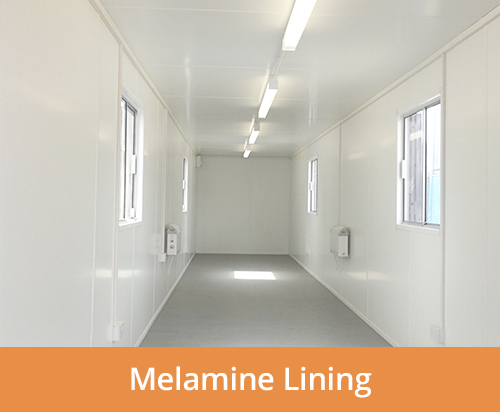 How we insulate containers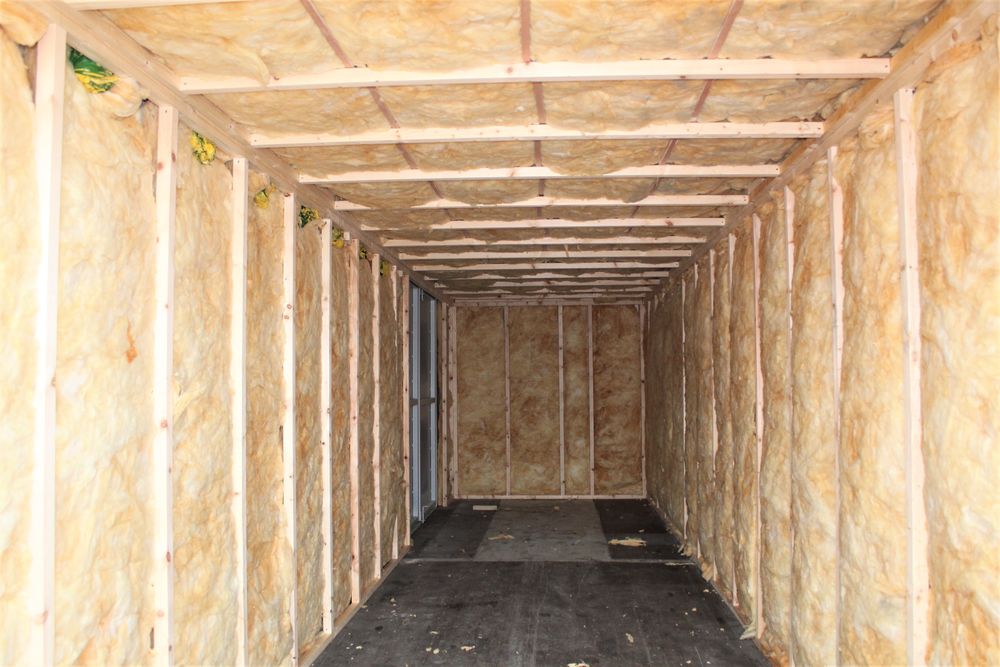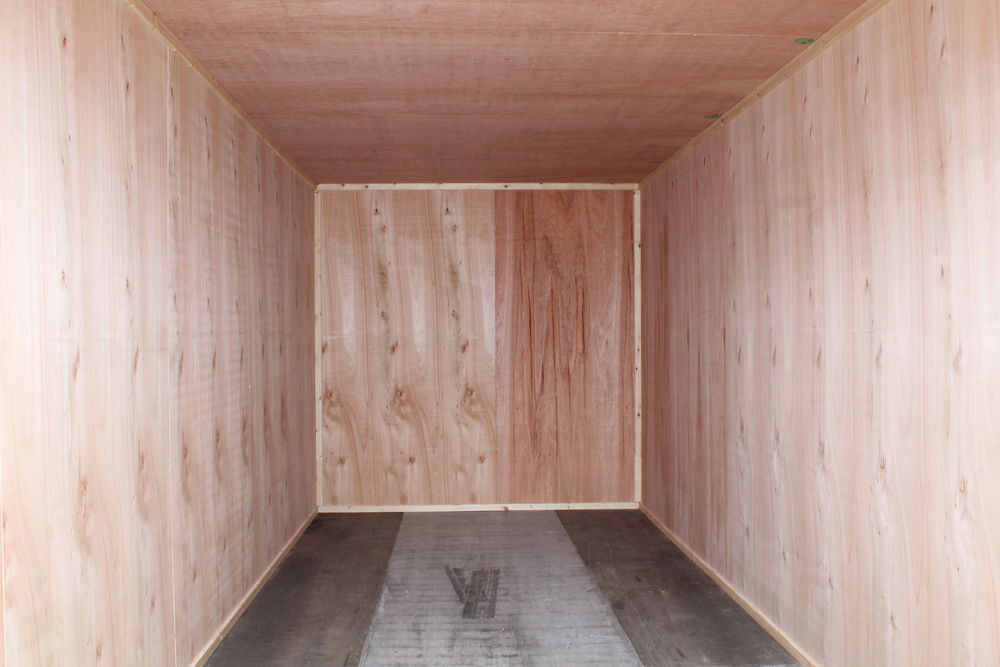 The process of converting a basic container to an insulated container is achieved by two steps. To start with, the steel body of the container is fitted with a timber frame that fits perfectly inside the shell of the container. No drilling is involved so there is no risk of leaking. Next rockwool insulating material is inserted, and timber ply nailed to the frame. The edges are finished off with beading. As an extra precaution if the container is likely to be subject to particularly extreme conditions, the container doors can be lined too. You now have a fully lined and insulated container to provide a completely dry environment for your precious storage items.
Request a Quick Quote!
Contact our sales team for your no obligation quote, including delivery!
Testimonials
Don't just take our word for it, read what our customer Nigel Storr, from Fodens of Streethay Farmers and Growers, had to say about his decision to have his container ply lined:

"Just a big thank you for Container delivered yesterday , well worth the extra to have it ply-lined out. You have all been thoroughly professional from start to finish."

And The HiFi Lounge in Bedfordshire bought a 40ft container which we insulated and lined with 12mm ply:

"Thanks for all your help in selecting the right product and extras and in all the logistic help too."