ISO Containers For Sale
All ISO containers are designed and built in strict accordance with the specifications set down by the International Standards Organisation, to ensure these containers can safely withstand the rigours of global transport by road, rail and sea. Without this regimentation, container transportation would not only be chaotic but potentially unsafe. Therefore it is essential that any
shipping container
used for international shipping holds certification to show it is up to standard. This certification is known as a CSC (Container Safety Convention) plate, which you can think of as a container MOT, or passport to travel. However, many ISO containers end up being sold off by shipping lines to be used as storage containers. Due to the nature of their travel these metal boxes are incredibly strong, watertight and theft-proof, which is why they make the ideal storage container.
Buying an ISO container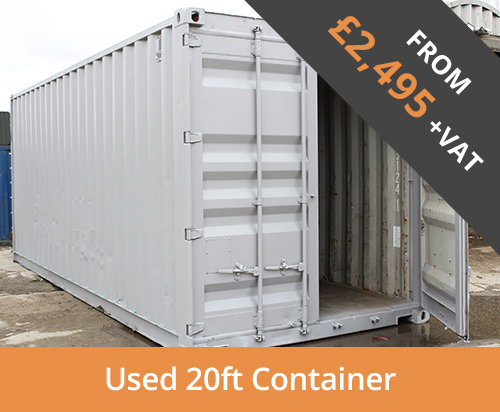 Containers Direct have both
new
and
used
ISO containers for sale. If you require a container for shipping then we will ensure the container is certified with a CSC plate. Your choice of ISO containers includes:
Non ISO containers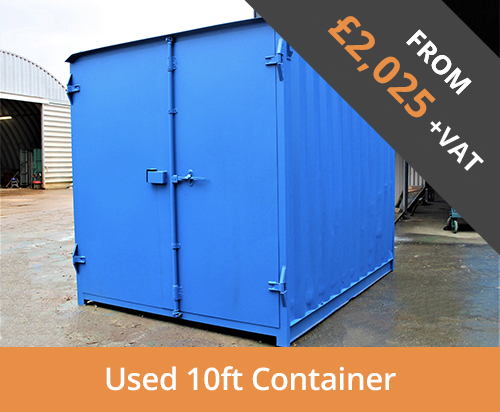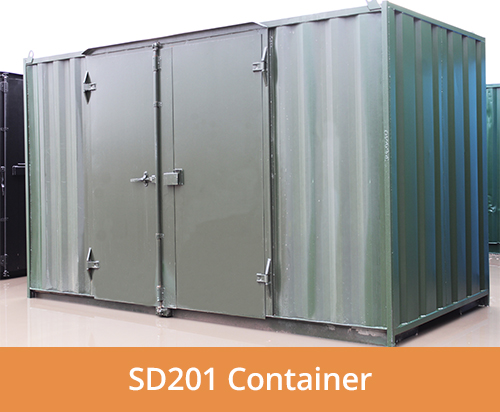 Once a shipping container has undergone modification it's no longer suitable for shipping, but will make a great storage container. Cutting containers down to different sizes is the most common modification. Here at Containers Direct we specialise in providing cut down containers of all sizes, with
four door choices
to complete your container, including keeping the original ISO doors. For storage many of our clients opt for S1 or S3 doors, which are made from flat steel panels, which makes them easier to handle than ISO doors. ISO doors are made from corrugated steel, which can rather heavy and have a rubber seal around them to prevent water ingress. We can add rubber seals to our flat panel doors, to give you the best of both. Doors can also be positioned in the side of the container, or extra doors added.
Other container modifications and conversions
As well as modifications for storage we carry out container conversions work for a wide range of applications, including
offices
,
chemical stores
and garages. See some our most common modifications below, or go to our
shipping container conversions
page for examples of our conversion work.
Testimonials
"Everything ran smoothly, Very professional from ordering to delivery, would definitely recommend."

From John Lawton, London Road Bowling club

"Thank you so much for your service in providing such a positive experience, you did a fantastic job. I enjoyed the whole process."

From Howard Whitby at Nayler Chemicals

"Got exactly what I wanted in a timely fashion. Everyone involved was very helpful."

From Peter Ball