ISO Containers in London
ISO containers, otherwise known as shipping containers, are manufactured for the purpose of exporting cargo overseas, but are also commonly used as dry land storage containers. As they are built to withstand the rigours of sea journeys, including loading and unloading on deck by cranes, they are exceptionally strong, waterproof and resistant to corrosion - which is why they have become popular for use as a strong and secure storage unit.
If you are looking for ISO containers in London, Containers Direct can supply a variety of containers, new and second hand, suitable for export as well as storage.
20ft and 40ft containers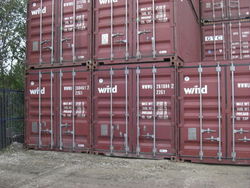 These are the most commonly manufactured sizes, therefore the most economical purchase. We hold constant supplies of ISO containers in London, ready for immediate delivery with the best rates possible to our customers based in the South East. If you are purchasing your container for export, it is essential to make the following checks to avoid costly mistakes:


Does the container hold a valid and current CSC plate? This certifies that it meets the required standards for safe export



Has it been modified or altered in any way? If it has been cut down from its original size, or alterations have been made to the doors (very common in containers used for storage), this will invalidate the CSC plate. Modified shipping containers are great for storage but redundant for shipping!



Is the container completely watertight? All our ISO containers in London come with a 12 month wind and watertight warranty


Containers Direct can advise on any of these issues before purchase.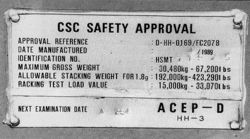 10ft, 15ft and 30ft containers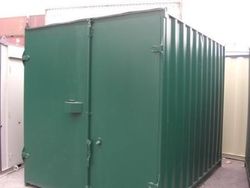 As it is common practice to take ISO containers and cut down to smaller, or 'in between' sizes, it is possible to buy a container of almost any length, if the container is going to be used for storage. We have a number of modified ISO containers in London, in a range of sizes and styles to suit the needs of the storage market. Modifications include:



Additional doors in the side


Security lockbox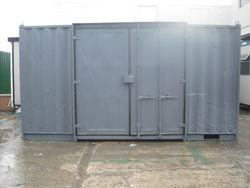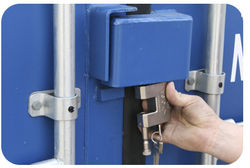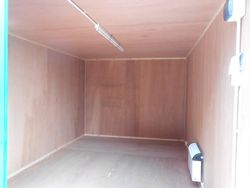 ISO CONTAINERS IN LONDON