MELAMINE LINED CONTAINERS
Melamine is used as an alternative to ply wood in the process of insulating containers. Lining and insulating provides warmth for containers that are used for working in, and the wipe clean surface of melamine makes it a popular choice for containers used in the catering and food preparation industry. It also provides a neat and professional looking finish for
office conversions
, and a hygienic, easy to maintain interior for changing rooms and toilet blocks.
Fitting melamine lining
The container is insulated with rockwool, to retain heat, and a timber frame fitted to hold melamine panels, which provide a hygienic washable surface. The ply floor is covered with lino, and all joins are sealed with plastic coving, including skirting.
This container was converted for use as an
office and equipment store
. You can see how we cut the boards to size to fit around the internal door.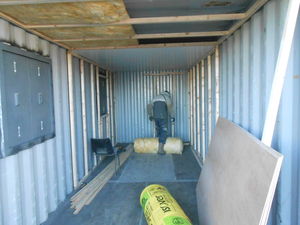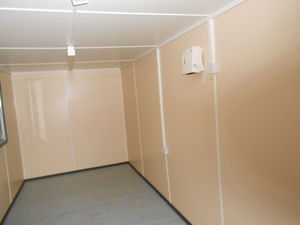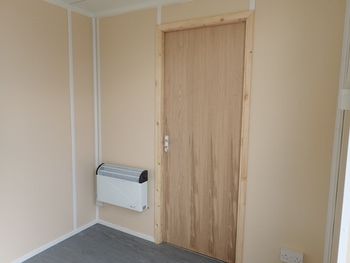 Melamine lining in container conversions
For more melamine used in catering conversions, take a look at our article
Containers for Catering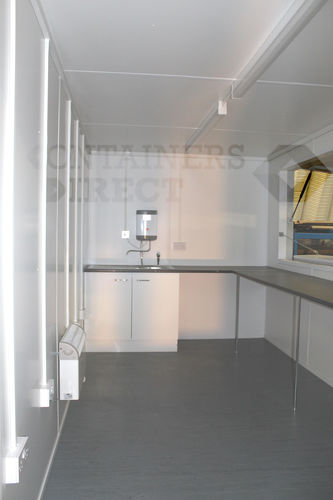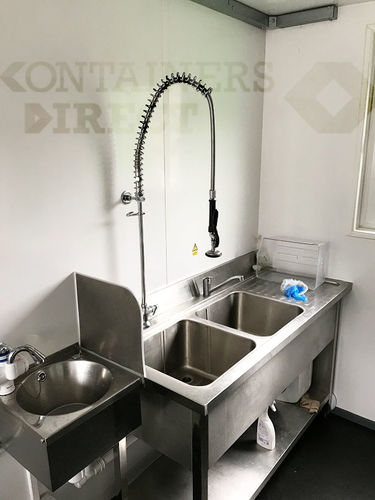 For other uses of melamine lining, see our case studies of
swimming pool changing rooms
, and a
clubhouse
with areas for changing rooms, an office and catering facilities, where melamine ticks all three boxes as the best choice.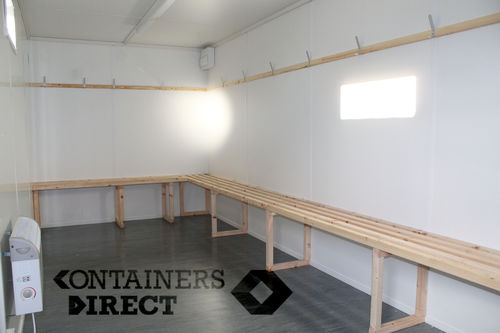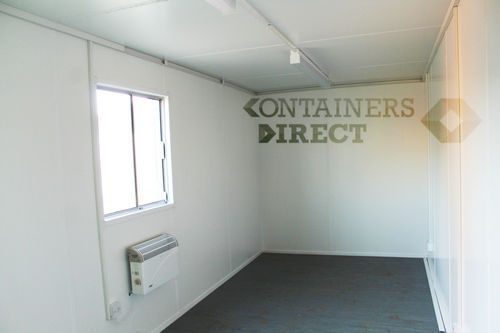 This
toilet block
container conversion was fully insulated and lined with melamine.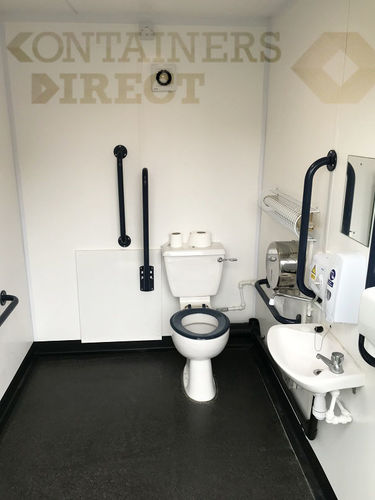 Colour designs for melamine lining
The melamine boards we use are double sided, one side being beige, and the other white. This allows the option of having your container lined out all white, all beige, or "mix and match". For example, white walls and beige ceiling, or beige walls and white ceiling. Or if your container is partitioned, you could select different options for each area.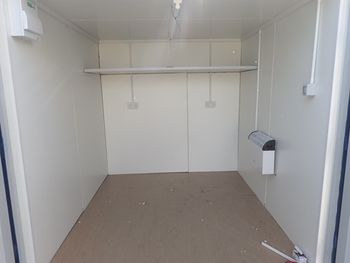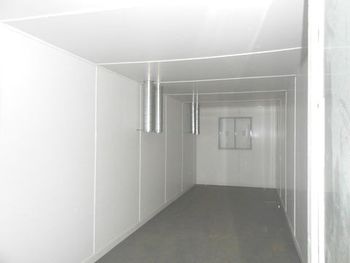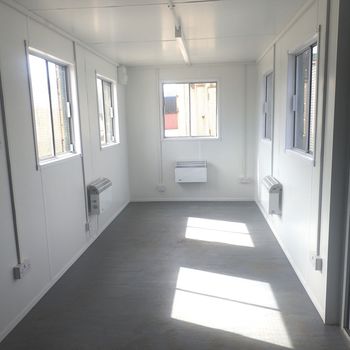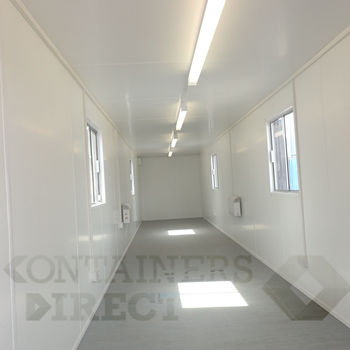 All white melamine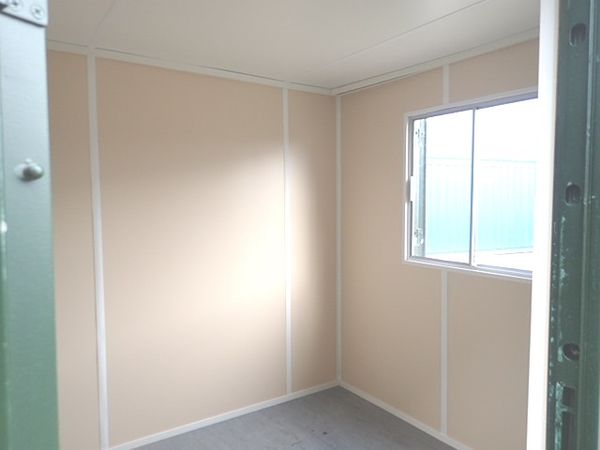 Beige walls, white ceiling
Prices for melamine lining
From:
10ft - £1060 plus VAT


15ft - £1135 plus VAT


20ft - £1495 plus VAT


25ft - £1740 plus VAT


30ft - £2045 plus VAT


40ft - £2500 plus VAT


Prices shown are for melamine lining including doors. Please enquire for prices for lining excluding doors.
There is surcharge for high cube containers.