MELAMINE LINED CONTAINERS
Melamine is used as an alternative to ply wood in the process of insulating containers. Lining and insulating provides warmth for containers that are used for working in, and the wipe clean surface of melamine makes it a popular choice for containers used in the catering and food preparation industry. It also provides a neat and professional looking finish for
office conversions
, and a hygienic, easy to maintain interior for changing rooms and toilet blocks. We offer two colours as standard - beige on white, or white on white.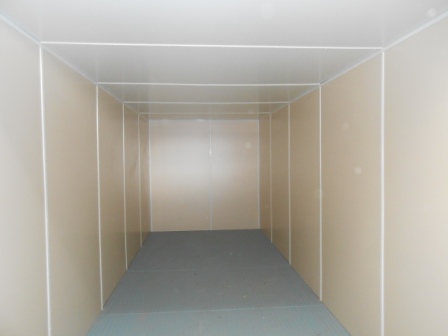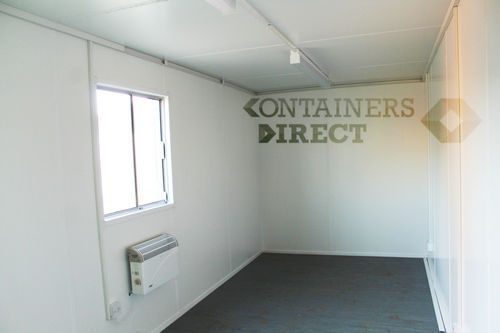 Fitting melamine lining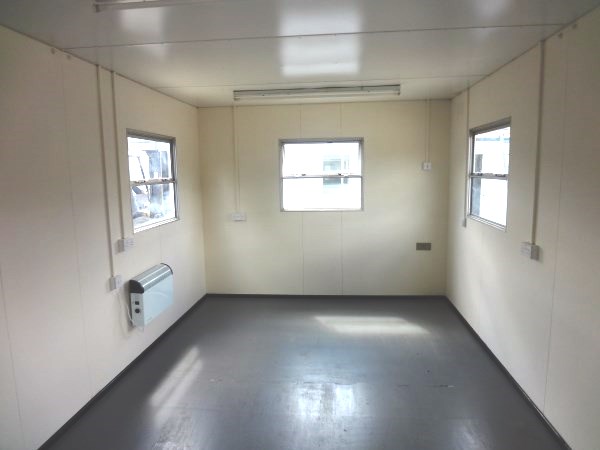 The first step is to build our timber framework. We build this to fit snug within the corrugation, with the two sides supporting the roof, meaning we never pierce the skin of the container. The container is then insulated with rockwool, to retain heat, and we overlay with 8mm melamine panels and finish with white trim. These provide a hygienic washable surface for your container.
Melamine lining in container conversions
This lining is commonly used in our high-end conversions, from
pop-up shops
,
cafe's and bars
to the
converted office
. But its uses as a hygienic, wipe down surface also mean it's the perfect candidate for projects such as
swimming pool changing rooms
, a
clubhouse
with areas for changing rooms, an office and catering facilities, and for
toilet blocks
.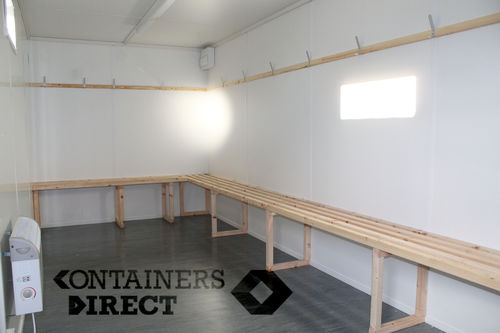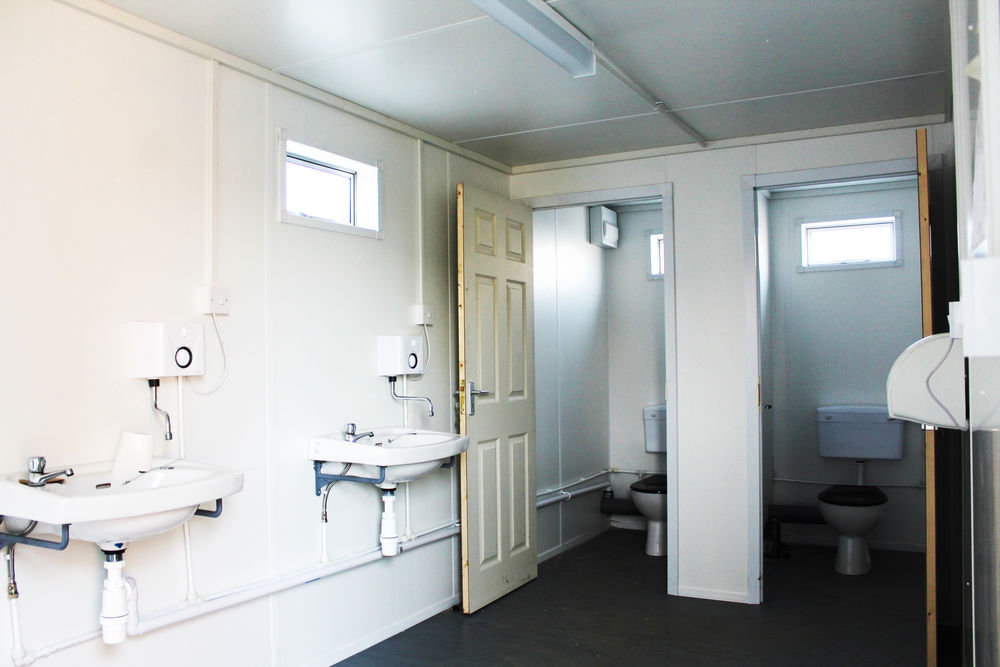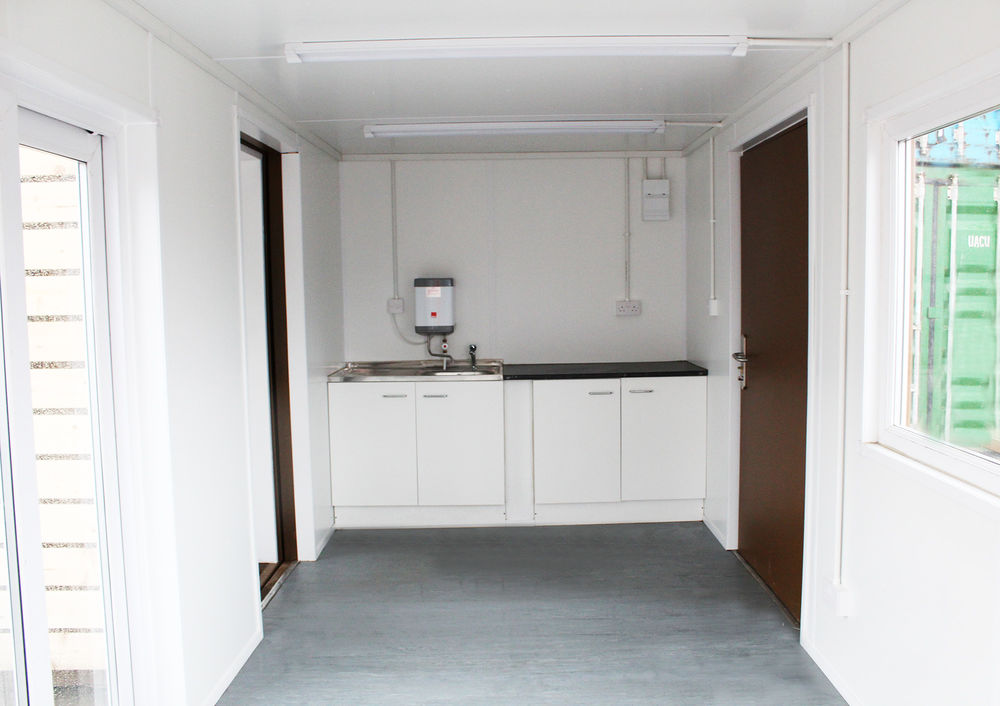 Favourite Extras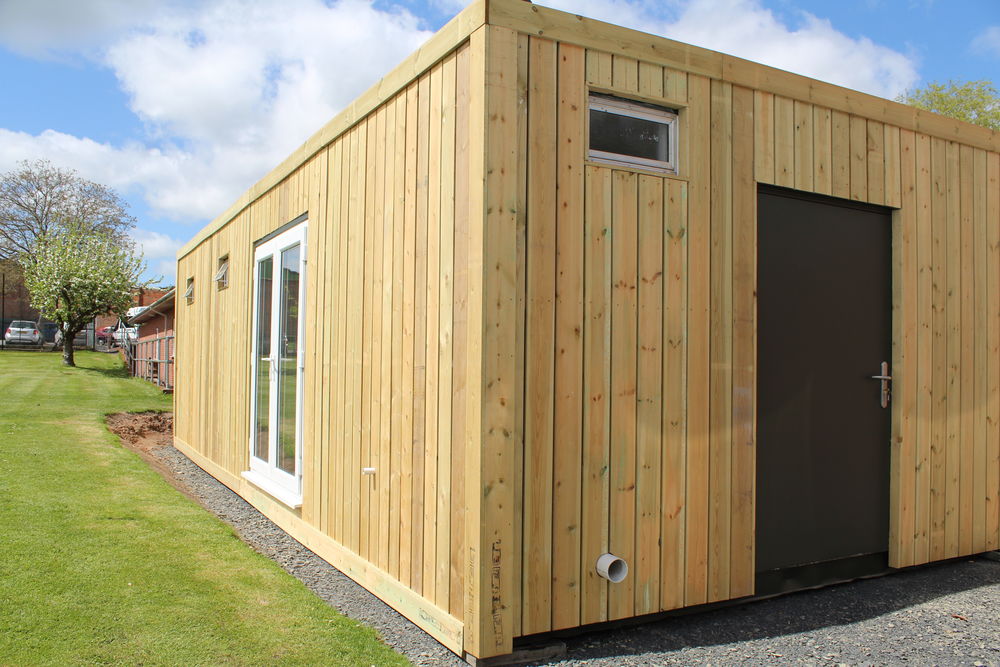 We offer a variety of optional extras designed to complete any project with melamine lining. The favourite optional extras are:
Prices for melamine lining
From:
10ft - £1060 plus VAT


15ft - £1135 plus VAT


20ft - £1495 plus VAT


25ft - £1740 plus VAT


30ft - £2045 plus VAT


40ft - £2500 plus VAT


Prices shown are for melamine lining excluding doors. Please enquire for prices for lining including doors.
There is surcharge for high cube containers - height will be reduced with melamine lining.
The Melamine Gallery
Toilet and Catering Conversions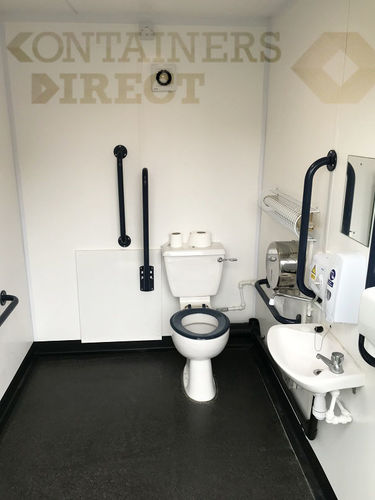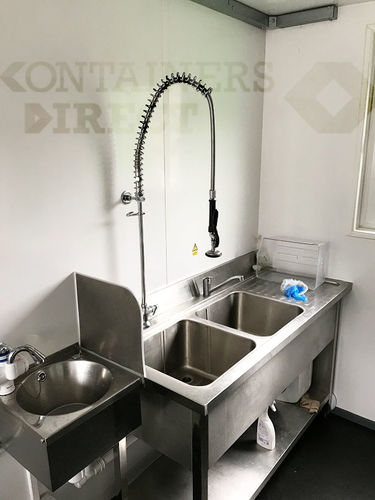 Offices