METAL CONTAINERS IN SCOTLAND
If you need a container and live over the Scottish borders you may be apprehensive about using a non local company due to delivery charges. Containers Direct are a national company and have supply depots across the UK, including Scotland. This means we can offer you the same rates as any other location, as we hold a good stock of metal containers in Scotland too.
The shipping container - to ship or store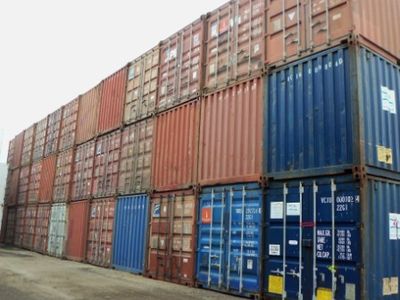 The backbone of our metal container stock is the shipping container. Containers Direct buy used shipping containers (many of them still in great condition with very little wear), and sell them on for use as storage containers. Some of these are sold as they come, usually the 20ft and 40ft models which are the standard sizes for shipping, and if they haven't been altered in anyway, they are still suitable for customers looking for a container for shipping. For example, this
20ft shipping container
is still certified for shipping. However it can also be used as a dry, secure storage container. It's important to note that only containers that are certified and plated by conforming to ISO standards can still be used for shipping, so please check carefully when purchasing. Our staff here at Container's Direct will be able to assist with this.
These
metal containers in Scotland
are 20ft shipping containers and make great heavy duty storage units, ideal for building materials. They won't leak and are extremely difficult to break into!
Cut down containers for a selection of sizes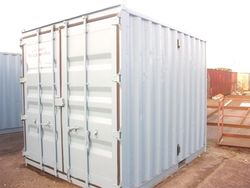 Other types of metal containers in Scotland are shipping containers that have been
cut down
and adapted to produce different size containers suitable for storage only. This benefits customers that don't necessarily need a 20ft or 40ft metal container, so by cutting them up it increases customer choice, while retaining the attributes of a shipping container.
Flat pack metal containers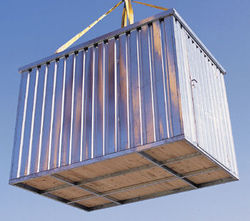 Customers with limited space and smaller storage demands may want to consider our
flat pack
metal containers in Scotland. We offer further discounts on delivery charges for flat pack containers, and these are generally cheaper to buy as they require self assembly. However, they are still fully waterproof and secure, as are all our metal containers in Scotland.