NARROW CONTAINERS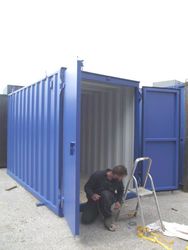 Shipping containers make superb storage units, strong, secure and watertight. The down side is the restricted sizing available "off the peg". The standard 8ft width of all shipping containers is ISO regulation, to ensure safe and easy transportation and stacking of multiple containers. But if you want to buy a container for personal storage use, 8ft wide may not be your first choice.
The good news is that Containers Direct
can
offer your first choice. Our range of purpose built slimline containers, are built to widths of
5ft
or
6ft
and
7ft
, perfect for fitting into small, narrow spaces, or for storage loads that require more length than width.
Features of narrrow containers
These are new builds, constructed in our own on-site workshops, with a starting point of 5ft wide, to any specified length. Depending on what you want to store, you can request a length of
10ft, 12ft, 15ft or 20ft
. If you require any other length this can be provided. All our narrow containers are made with the following specifications:


Cut from brand new 1.6mm thick steel sheeting, corrugated on our machines for extra strength


Double doors made from 3mm thick steel plate with locking arm and compressed door seals for watertightness


Steel floor chassis overlaid with plywood


Lockbox


Lifting eyes


Painted to choice of colour


Optional extras
Upgrade your narrow container with a range of enhancements: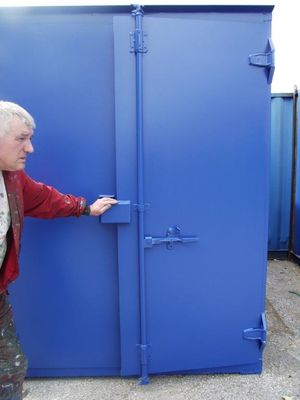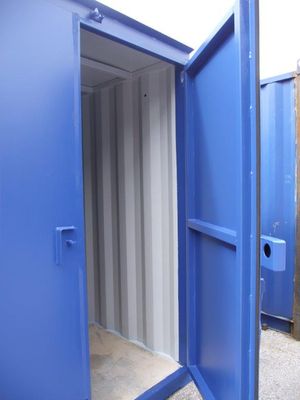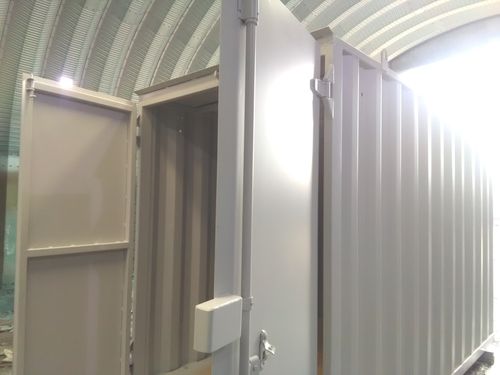 Narrow containers - 5ft, 6ft and 7ft wide