SlimLine® Shipping Containers
Shipping containers make superb storage units, strong, secure and watertight. The one down side of converted shipping containers into
storage containers
is the restricted sizing available "off the peg". The standard 8ft width of all
shipping containers
is an ISO regulation, to ensure safe, easy and affordable transportation and stacking of multiple containers. But if you want to buy a container for personal storage use, 8ft wide may not be your first choice.
The good news is that Containers Direct
can
offer your first choice. Our range of purpose built SlimLine® containers are built to smaller widths, giving you
5ft shipping containers
or
6ft storage containers
and
7ft containers
, perfect for fitting into small, narrow spaces, or for storage loads that require more length than width.
Features of narrow containers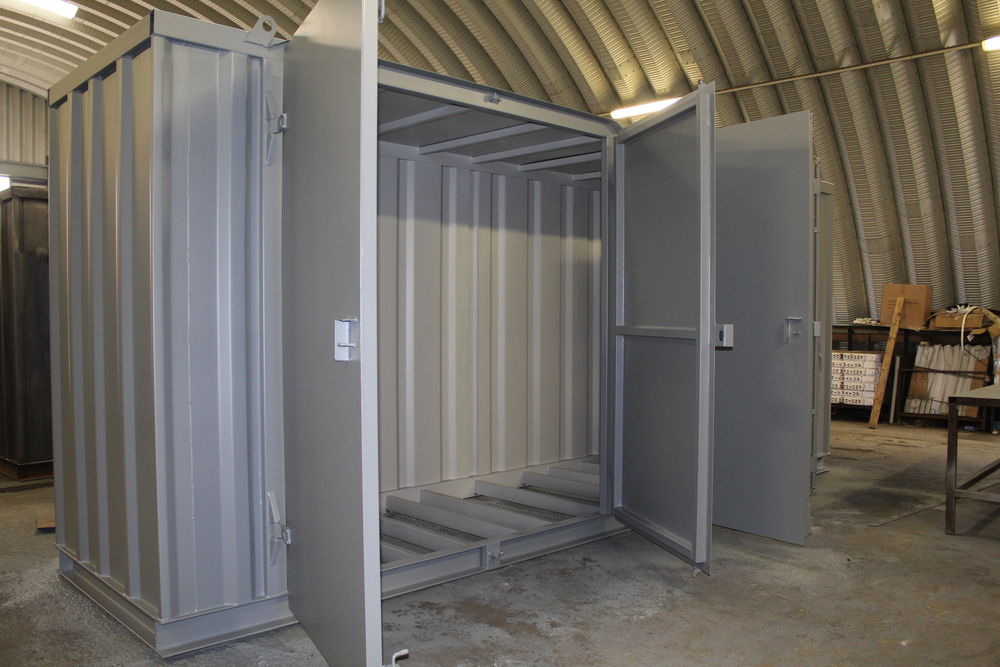 These are new builds, constructed in our own on-site workshops, with a starting point of 5ft wide to any specified length. Depending on what you want to store, you can request a length of
10ft, 12ft or 15ft
. You can even have a narrow
20ft container
or longer if required! If you require any other length this can also be provided. All our SlimLine® containers are made with the following specifications:
Cut from brand new 1.6mm thick steel sheeting, corrugated on our machines for extra strength


Single door (5ft wide) or Double doors (6ft-7ft wide) made from 3mm thick steel plate with locking arm and compressed door seals


Steel floor chassis overlaid with plywood


Lockbox


Lifting eyes


Painted to choice of colour
Choice of doors
The SlimLine® is offered with three door types. You can request for them to be positioned to your own preference.
S1 doors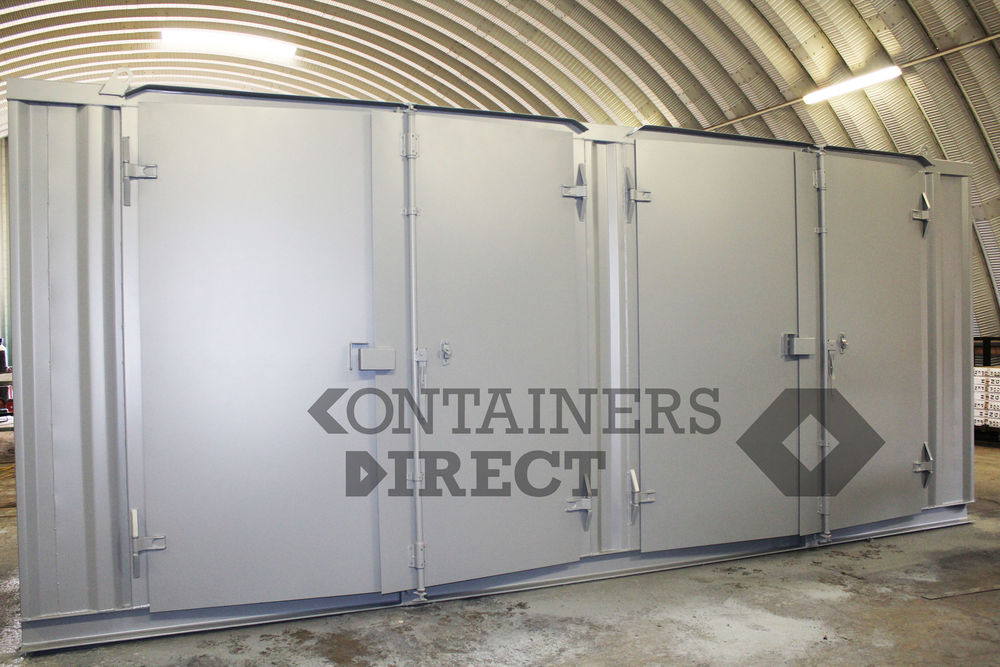 These flat panelled doors are designed to be easy to use and with their smooth finish aesthetically pleasing. They are often the preferred choice of schools, clubs and for use as garden sheds and personal storage. The price of the SlimLine® includes the S1 door type across the whole range. These doors can also be fitted in the side upon request - £POA.
Recommended Product!
Why not add
compressed door seals
to your S1 door for only £65.00 plus VAT?
S3 doors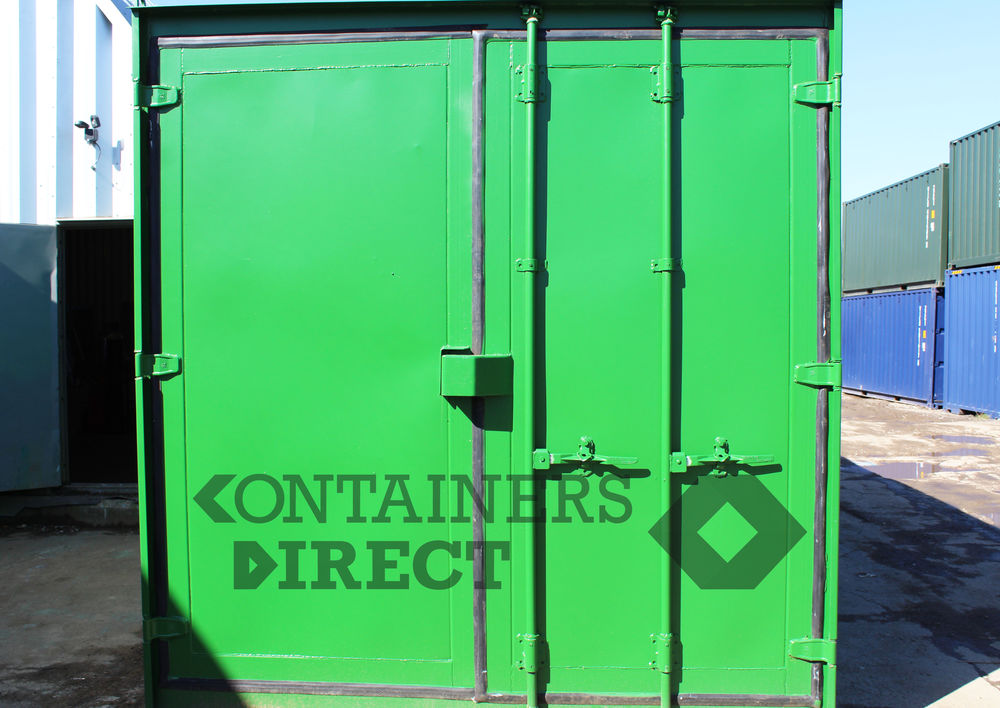 The S3 offers an upgrade to includes external rubber doors seals, the type that are used on original shipping containers along with an extra locking arm. The seals ensure 100% water tightness in even the most adverse weather conditions.
The supplement for the S3 door is £300 plus VAT
S4 doors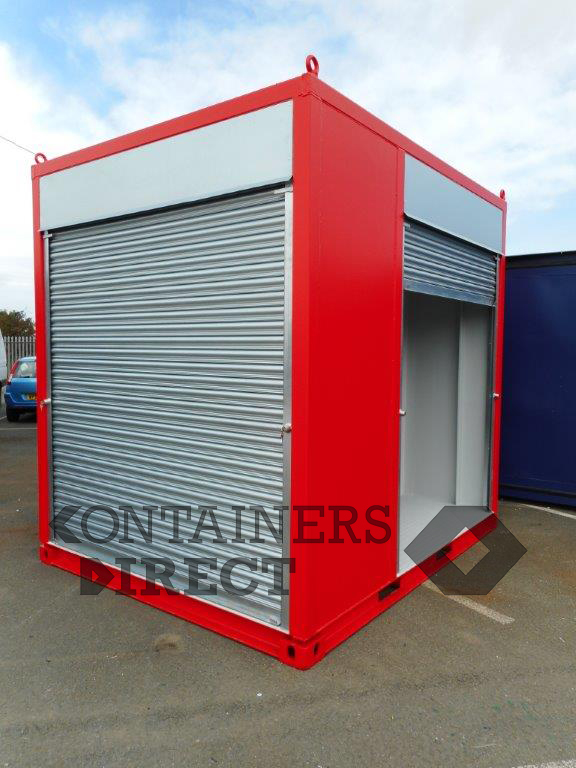 The S4 features roller shutter doors with a choice of manual or electric operation.
The supplement for the S4 - £800 plus VAT
Optional extras
Upgrade your SlimLine® container with a range of enhancements. Find all options on our page
Customising Your Container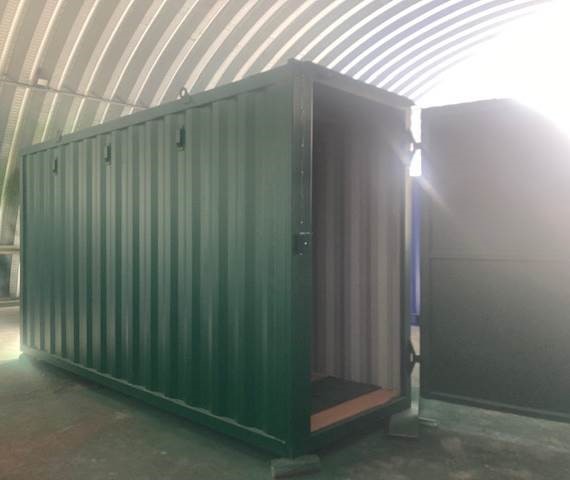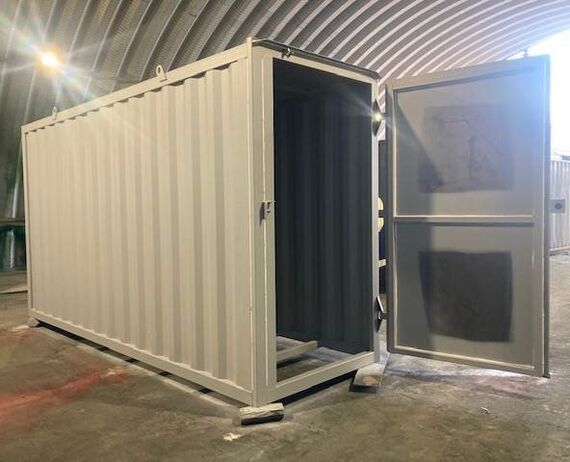 TESTIMONIALS
"Very good firm to deal with A++++++++++"
From Frankley Street Champions, who ordered a new build 5ft SlimLine® container, with a 13ft length.
Read all testimonials here!