25ft New Shipping Containers
Containers Direct are one of the biggest suppliers of 25ft new shipping containers in the UK. The supply of 25ft containers is limited by ISO size standardisations for shipping, but we make our own non-standard size containers for the storage market, or to convert for a wide range of applications. Our 25ft new shipping containers are cut down from
40ft shipping containers
and fitted with either new doors or a new back wall to complete the unit. Our new doors are made with 3mm steel for security and strength, whilst our container walls in matching corrugation are 16 gauge providing equal strength as if it was from the existing container. The remaining piece of the container is made into a 15ft unit, so no part goes to waste! Containers are fully seam welded to ensure a lasting watertight join, and are have a year's guarantee to that effect. This also applies to our
25 ft used shipping containers
, which are manufactured in the same way, but from second hand containers. Whether you buy a new or used 25 foot unit, you can be assured of great value and outstanding quality at affordable prices. What's more, with every container made we offer a
choice of four door types
, and the option of side doors.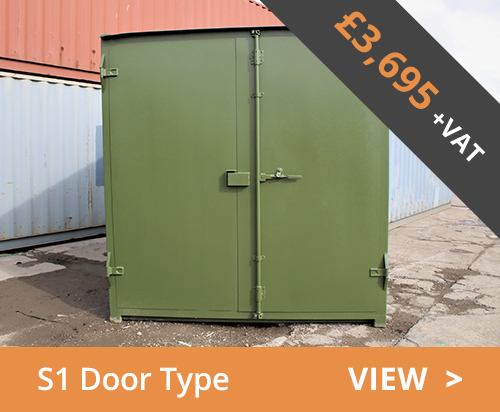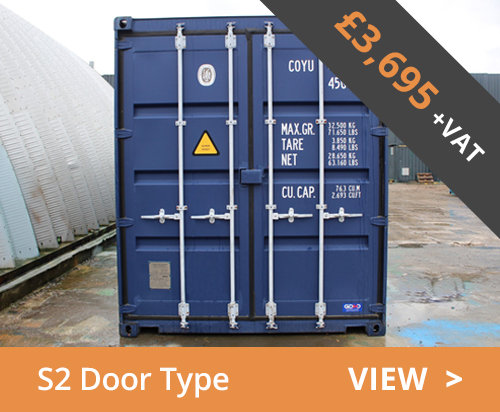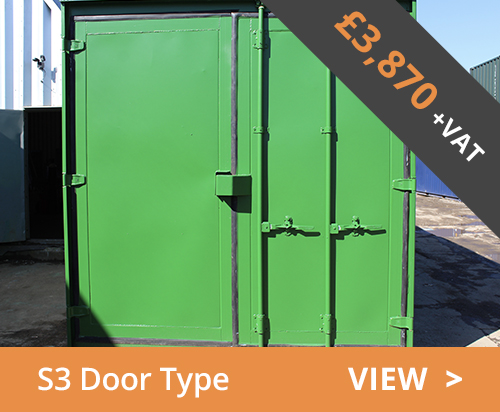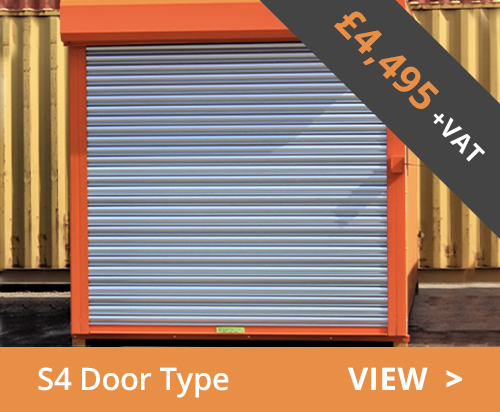 As well as offering a range of non-standard container sizes for sale, we sell refurbished containers. We can modify any container to fit the intended purpose, which can mean anything from
doors in the side
, an extra strong metal ramp or ply lining to a full scale conversion into an office or workshop, for example. Tell us what you need and we can make it! Delivery charges are kept to a minimum as we hold stock of 25ft new shipping containers in all our supply depots located at nine strategic points across the country, so there's no need to pay the cost of a long distance delivery.
Free with ALL 25ft New Shipping Containers
Lockbox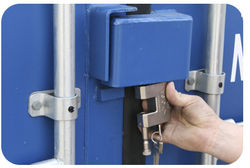 All our 25ft containers come with a steel
lockbox
, which protects the padlock from tampering (usual retail price £55).
Recommended Product for 25ft New Containers
Repainting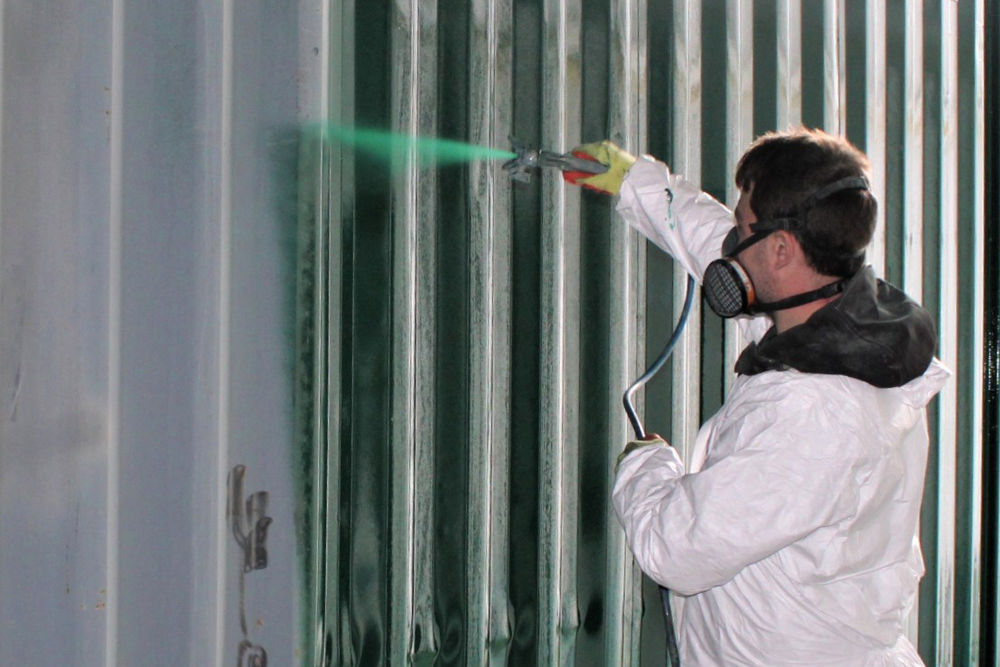 If you require a specific colour of container then we recommend a
repaint
in our rubberised marine paint.
The Build Process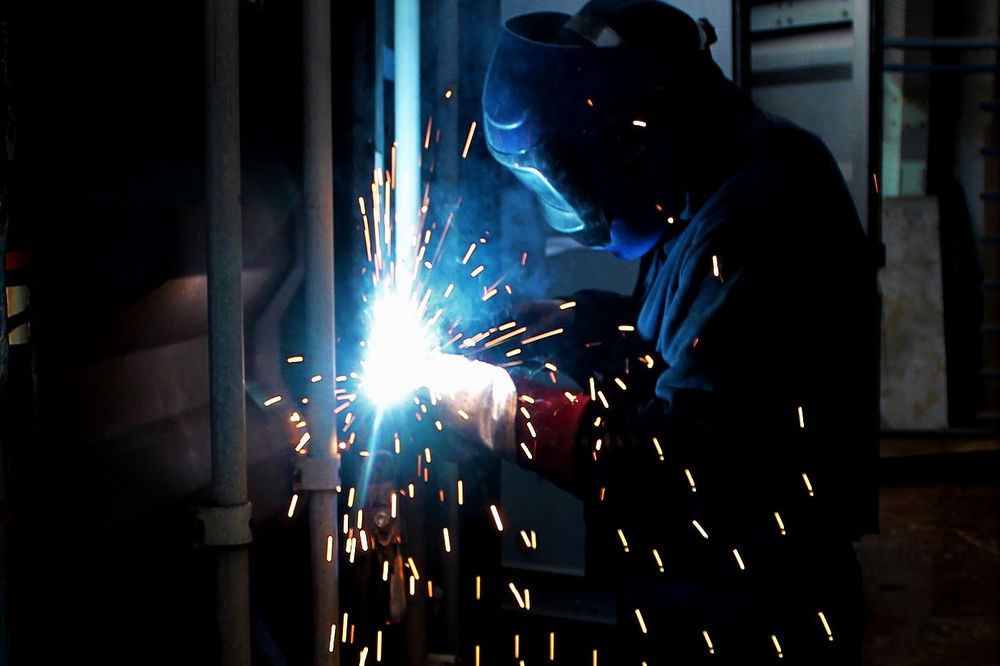 All of our 25 foot shipping containers are manufacturerd in our on-site fabrication depot. Using high gauge steel and matching corrugated steel panels, we add new end walls and doors to our new 24ft containers, and then fully seam weld all pieces together to give a robust, leak-proof box. This is why we are the UK's preferred supplier for a 25 ft container. Learn more about how we make
cut down containers
.
25ft Container Dimensions
| Container Type | Length | Width | Height |
| --- | --- | --- | --- |
| 25ft DV | 25ft | 8ft | 8ft6 |
| 25ft High Cube | 25ft | 8ft | 9ft6 |
If you are seeking exact dimensions and specifications for all sizes of containers, visit our
Shipping and Storage Container Dimension Charts
page.
Request a Quick Quote!
Contact our sales team for your no obligation quote, including delivery!
See how versatile the 24ft can be!

TESTIMONIALS
"I received nothing but genuinely superb service from everyone from start to finish. Everyone was helpful, professional, quick to respond and knowledgeable from sales to accounts to transport. Price was superb and next time I need a container (!) you will be the first call. As you've probably gathered, very pleased"
From Tom Harvey - Clocktower Online
Read all testimonials here!