CONTAINERS FOR BUSINESS RELOCATION
In today's world of international commerce, business relocation has become a common practice for many organisations, for both manufacturing and administration purposes. This has increased the use of shipping containers to relocate essential equipment and supplies. If you intend to ship business effects, then you will require an appropriate ISO shipping container. Containers Direct can assist in helping you choose the right container for this task.
Shipping certification
With so many shipping containers on the market it can be confusing to know where to start, so to begin with the most important requirement is that all containers for business relocation must be certified as conforming to ISO shipping standards. Without this certification the container is not passed as fit for shipping and is only good for storage on home shores. There are many shipping containers for sale that no longer pass the rigorous standards set down by the International Standards Organisation (ISO). These are indeed still classed as shipping containers but no longer have the crucial CSC plate, which allows them on board container liners. So if you are in any doubt when purchasing a shipping container, ask if it has a CSC plate. For more on CSC plated containers suitable for business relocation, please see our article on
containers for export
.
What is a certified container?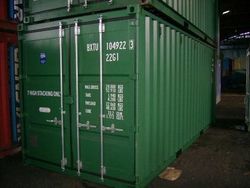 At Containers Direct, we usually state on our product descriptions whether a container is certified for shipping. Almost all these containers will be either 20ft or 40ft long by 8ft wide, as these are the standard sizes manufactured. Standardisation allows for safe stacking of containers on board. The doors will usually be located at the front end of the container and will not have been modified in any way. Any modifications made to a shipping container, which is common practice when they have been used for storage, will nullify its suitability for shipping.
Products for shipping at Containers Direct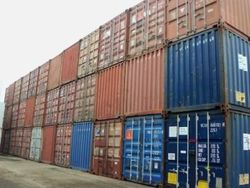 Take a look at our products section for some great example of containers for business relocation. Many of these are nearly new, meaning they have only been used once like this
20ft container
available throughout the UK.
If you are seeking to keep business relocation costs to a minimum, we also have many
quality used
containers suitable for business relocation that are still in very good condition.
High Cubes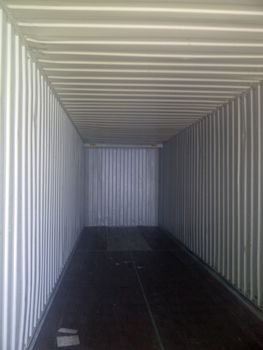 For larger loads our
40ft containers
are excellent value for money, and we also stock
high cube
containers in both 20ft and 40ft lengths - at 9'6" tall these containers give you an extra foot in height over standard shipping containers.