ON SITE STORAGE CONTAINERS
On site storage containers are the most cost effective way of securing storage on your own premises. As a one off purchase a good quality storage container should last many years and provide a dry and theft proof environment for anything from plant machinery to archived documents.
Using shipping containers - strong and secure!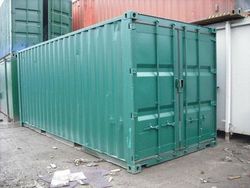 The majority of our on site storage containers are used shipping containers, as these can be purchased at an economical price without compromising on quality. Shipping containers are substantially built in accordance with strict ISO standards, from corten steel which contains rust inhibitors. This protects the container from leaks, rusting and attempted break ins, giving you the reassurance that your valuable storage items are safe and sound around the clock.
Unmodified for best value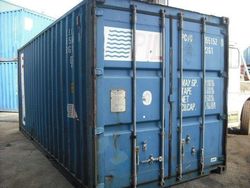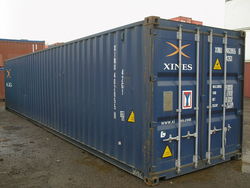 The best value on site storage containers available from Containers Direct are
unmodified shipping containers
, which come in original sizes of 20ft and 40ft. We have supplies of these type of containers located at supplier depots across the UK, so we can off our customers the lowest delivery prices no matter where their site is based.
Modified for more options
For other sizes of on site storage containers, we have a selection of modified shipping containers, otherwise known as
cut down containers
, as they have been cut to the required size from 20ft and 40ft containers. Apart from the front piece of the container used for this purpose, new doors need to be made to complete the newly formed container, which is why you will find different door styles on our modified containers. This is great for customer choice, as some prefer the original solidly built
shipping container doors
, whereas others opt for lighter, more user friendly
storage style doors
.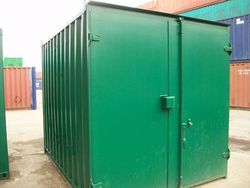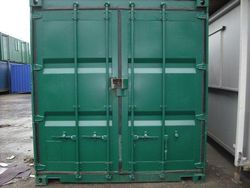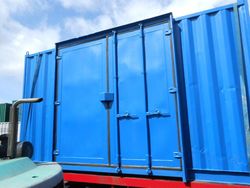 Self assembly site stores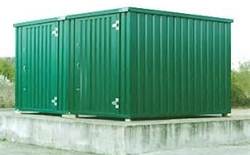 For a third option of on site storage containers, we sell
self assembly units
, which we recommend for lighter storage needs, or for sites that are inaccessible to pre assembled structures. Delivery charges are even lower on this product, as it is delivered flat. This is a very flexible product, as it is easy to relocate, and is also modular, giving you the option to add on more units if you need more storage space in the future.