Partitions in Shipping Containers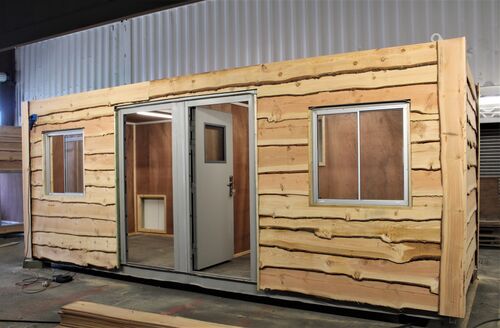 Steel partitions are a convenient way to create smaller spaces within your container. We are able to offer steel partitions, or timber partitions, depending on your requirements. A steel partition is particularly useful if you want to split a larger unit into smaller areas with separate
external doors
, whereas the timber partitions enable you to create two rooms accessed via an internal doorway. Both options provide a cost effective way to maximise the space of one container for two (or more) uses.
Steel partitions in shipping containers
To fit a steel partition, we would fully seam weld a 3mm thick steel wall at the desired length within the container to create two completely separate rooms. This wall is then painted to avoid rusting. We would recommend an
internal repaint
to each section to improve the interior appearance of the unit, if you are not having it
lined and insulated
.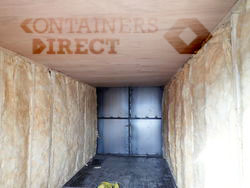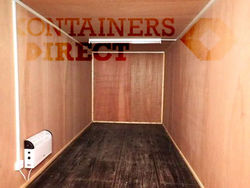 Timber partitions in shipping containers
Much like having a stud wall in your home, these partitions conveniently separate your unit into separate spaces whilst still allowing you to access the other area of the container via an internal door. Most often used in
office conversions
where two rooms or more are required, or an
office/store combination
, this provides a cheaper alternative to two separate containers modified into two rooms, with the benefits of having everything in one place.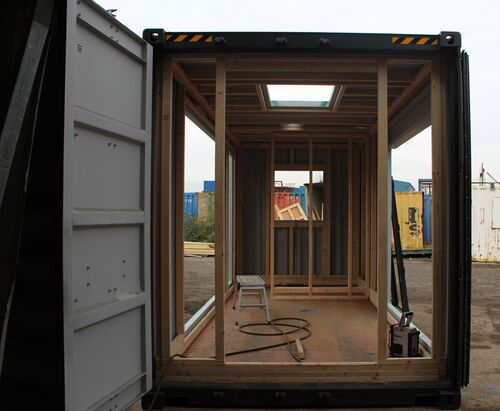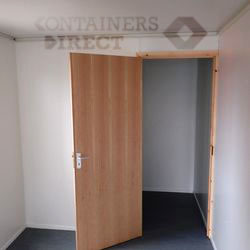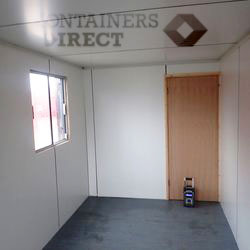 Other uses for partitions
See some of our partition work for other partitioning ideas.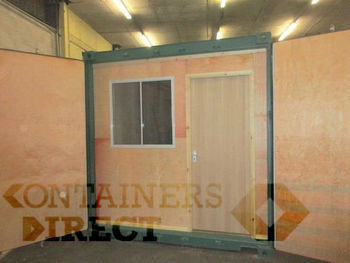 This 20ft container laboratory timber bulk head partition with door and window, set right behind the original container doors.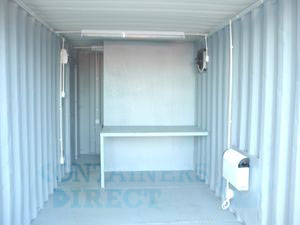 This 20ft container workshop has a 5ft 6" wide steel partition, fitted behind a steel workbench.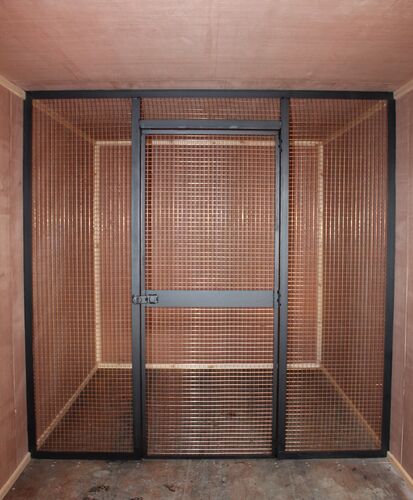 Prices for partitions


Steel Partition (8ft x 8ft6): prices from £450.00 plus VAT


Timber Partition (8ft x 8ft6): prices start from £675.00 plus VAT