ROLLER SHUTTER DOORS
At Containers Direct we specialise in fabricating and fitting alternative doors to shipping containers. The standard 8ft wide cargo door manufactured on shipping containers can be a little restricting for the wide range of uses they are put to outside of shipping. Which is why we like to offer our customers a range of custom built doors, designed specifically for containers used for storage, or converted into utility units for business.
Choosing roller shutter doors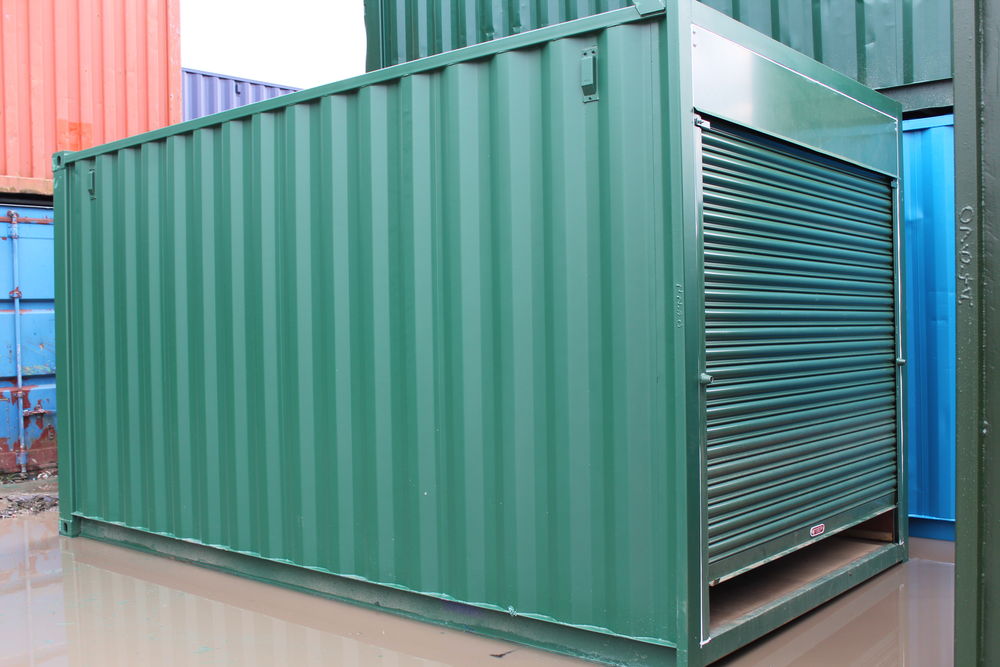 Along with our
S1
,
S2
and
S3
type doors for storage containers, and the
personnel door
for cabin conversions, we have now added roller shutter doors (S4) as another option, suitable for both storage containers and cabin conversions. Roller shutter doors do not compromise the security of the container - they are anti-vandal, made from fully welded, galvanised steel and are lockable on both ends.
Manual or Electric options available (S4)
Cost for standard galvanised 8ft wide roller shutter door is
£1190
plus VAT.
For the electric option add
£150
plus VAT. Electric roller shutters can be operated with either a fob or key.
Roller shutters can be powder coated to your choice of colour for an additional £170 plus VAT
.
Please note door entry height may vary - please speak to your sales representative for more information, or see our page describing our full roller shutter options.
Roller shutter doors for storage containers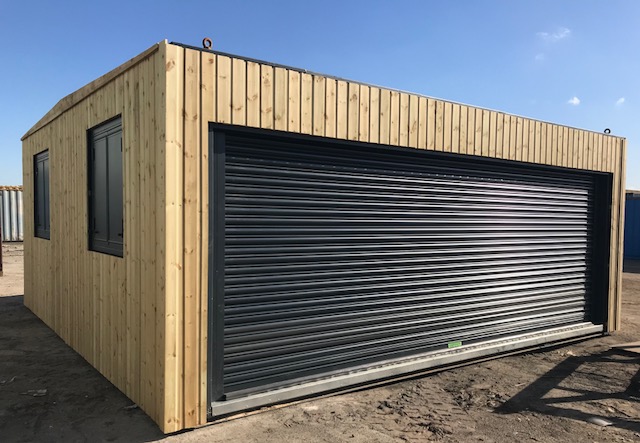 These can be positioned on the end of the container, in place of the cargo door, or put in as an additional opening in the side. They can make loading and unloading more convenient.
Roller shutter doors for container conversions
With shipping containers being converted into a whole range of business ventures these days, here are just some of the conversions we have worked on that include roller shutter doors:
Road side cafes/mobile food bars - fitted with half length shutters used to open up a serving area


Garage workshops


Market stalls
Take a look at this example of our
roller shutter hatches
on a catering conversion.