TOILET CABINS CTX
Our range of CTX toilet cabins are equipped with high quality facilities, are solidly built for long term use, while retaining portability. They are available in various size options, from a single cubicle to a 30ft cabin, and a range of equipment options and accessories allow for individual adjustments for the intended use.
Advantages of CTX toilet cabins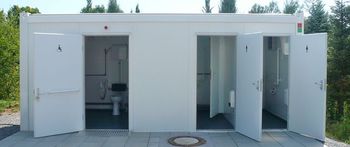 High-quality heat and sound insulation


Quick assembly on site


Promptly usable


Solid steel construction complete and comfortable equipment


Fresh water instead of chemicals


Various equipment options possible


Overview of cabins and cubicles
Sanitary products contain features from the list below, depending upon the size and layout of the model. Optional extras and alternative layouts can be ordered, including showering facilities. For detailed specifications, see our individual products.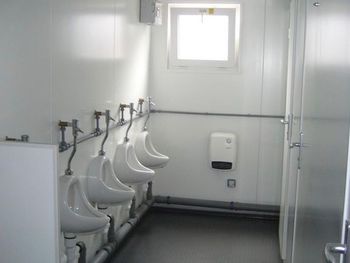 White steel internal walls


Insulation with PU foam panels and/or mineral wool


WC cubicle


Urinal


Lighting


Aluminium plate floor


Hand wash basins


Electrical ventilation


Heater
CTX toilet cabin products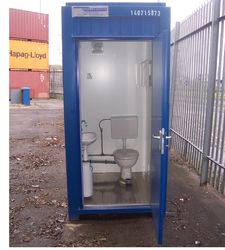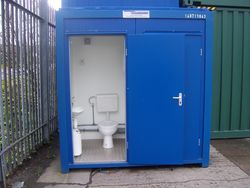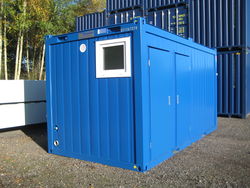 5ft toilet cabin
*********************************
8ft toilet cabin
********************************
16ft toilet cabin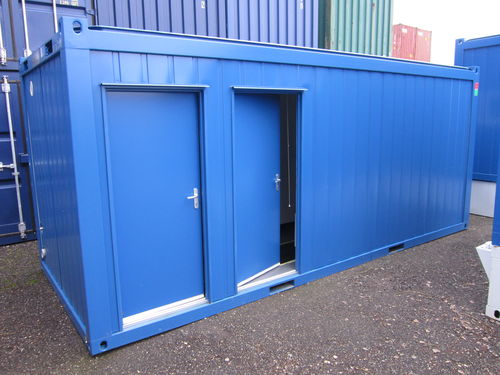 20ft sanitary cabin - Option 1 *** Option 2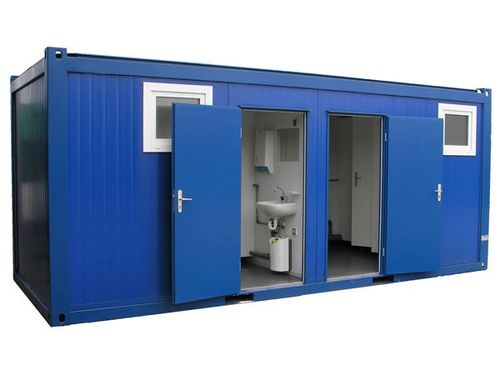 For other types of portable toilet, including chemical, composting and plastic designs, see brand page
Portable Toilets for Sale