SELF ASSEMBLY CONTAINERS A CONSTRUCTION GUIDE
You are only 8 simple steps away from constructing a highly versatile anti-vandal steel storage container!


With just a socket set and a screw driver our range of flat pack containers can be put together in less than 60 minutes. All fixtures and fittings are included in the kit


Once fabricated these units stand comparison to the security levels offered by a shipping container but offer much greater flexibility and value for money


If you need any technical support during the construction of the flat pack container one of our staff will be more than happy to help


Weight:
2m - 271kg


3m - 351kg


4m - 421kg


For safe and easy assembly we recommend using the "one person per metre" rule for the job.
Step 1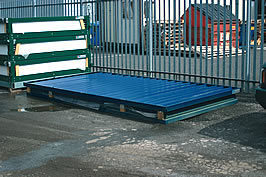 The container arrives flat pack for easy delivery to even the trickiest of locations
Step 2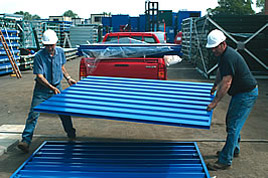 Unload the panels. They are light enough to be carried by hand to your chosen place of assembly
Step 3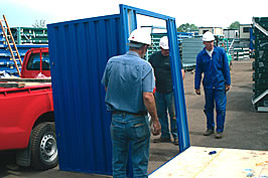 Fix all the panels into the base
Step 4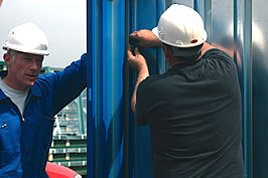 Secure by fitting the holding srews in place
Step 5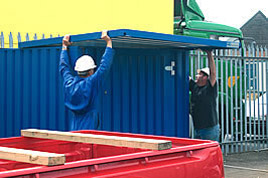 Time to put the roof on -just lift and slide
Step 6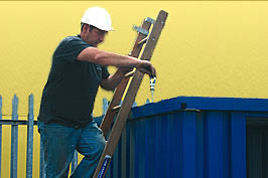 Put in the four lifting rods
Step 7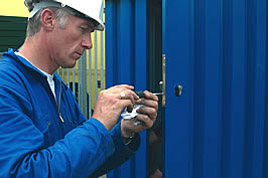 Double locking feature - fit the two locks into position
Step 8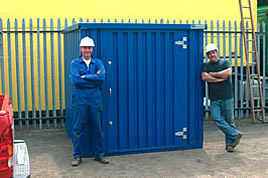 Your container is now complete. Stand back and admire your handywork with a well deserved cup of tea
A FULL SET OF DETAILED INSTRUCTIONS IS INCLUDED WITH EVERY SELF ASSEMBLY PRODUCT