SHIPPING CONTAINER GARAGE - CARTAINER® 2010
20ft shipping containers are commonly used for car storage, but are more suited to longer term storage than frequent use. This is because shipping containers are 8ft wide, which leaves very little room to open the doors on an average sized car once inside. Unless you are very small or agile enough to exit via the sun roof, getting out the car inside an 8ft wide garage is a struggle. To resolve this, Containers Direct have come up with a design that combines the advantages of shipping container with those of a traditional garage structure. We've added extra width and doors that are easy to use, yet unrivalled in terms of security.
The
CarTainer®2010
is 20ft long and 10ft wide, making it suitable for larger cars. The internal length is 19ft 3in, and the internal width 9ft 8in, so please check the size of your vehicle before purchase.
Features of the 20ft shipping container garage
The
CarTainer® 2010
is a new build, designed to combine the strength and security of a shipping container with the convenience of any easy to use garage.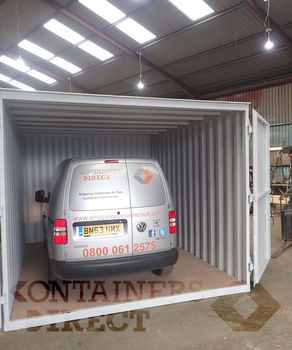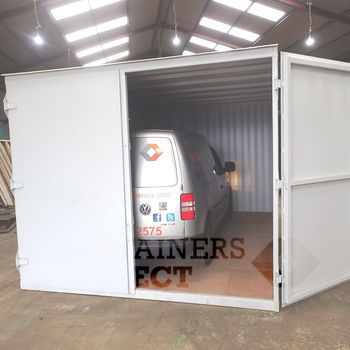 Design:
New build


20ft long x 10ft wide x 8ft 6in high


8 vents - 4 high, 4 low on opposite sides


High security
Doors:
Industrial mortice lock


3 heavy duty welded hinges each side


2 machine engineered ship handles


Shoot bolts


The
CarTainer® 2010
can be painted to your own choice of
colour
, at no extra cost.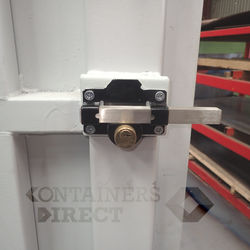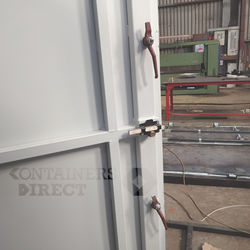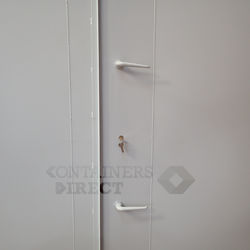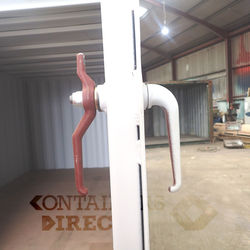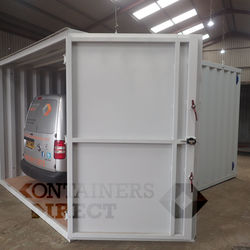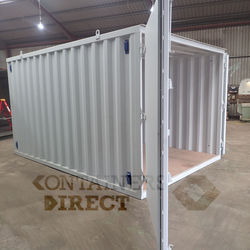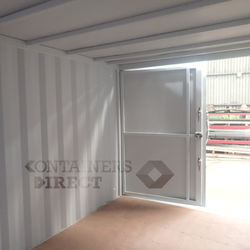 Optional extras
To enhance the performance of your
CarTainer® 2010
, upon request we can add a number of additional features from the list below:
*Although the vents in the container will aid dryness, if you are planning to store your car in the garage for extended periods of time, we recommend using a condensation treatment such as Grafotherm to aid dryness, or ply lining and insulation which is the complete solution to condensation.