SHIPPING CONTAINERS IN BRIGHTON
For cut price shipping containers in Brighton, Containers Direct have joined forces with a supplier depot in Southampton to bring our customers based in Sussex and along the South Coast the cheapest deals in containers around. Our years of experience in the container business have taught us that supplying our customers with containers from their nearest supplier depot makes the greatest economical sense for everyone. Why pay a haulier to transport a container half way across the country when we can sell you the same type of container located from your own area? The cost of a local delivery will make you substantial savings.
Choosing a container for export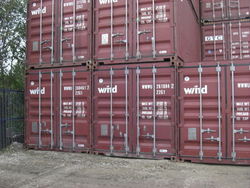 If you want a container for shipping, it must be an ISO container that meets the criteria set down by the International Standards Organisation for safe sea transportation. You will know whether a container has been passed as suitable for shipping as it will hold a certificate, known as a CSC plate, which allows it to travel at sea. To view examples of CSC plated shipping containers in Brighton, have a look at these great condition
20ft ISO containers
. These containers are categorised as nearly new, as they have only been used a handful of times and show minimal signs of wear and tear. For
lower priced
quality used containers for shipping, see this stock of containers that we hold in depots across the UK. These are still of the required standard for shipping use, but also make excellent storage containers.
Choosing a container for a site store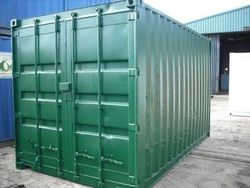 If you require a container for storage only, our shipping containers in Brighton are ideal for this purpose. These storage containers are used shipping containers, giving you the best storage product you can buy in terms of strength, security and watertightness. This
15ft container
has been cut down from an original shipping container to produce a convenient sized storage container.
Cut down containers - giving you a wide range of choice
For more on cut down shipping containers in Brighton, read our news article on
10ft Containers
. We can cut containers down to
any
size requested by our customers, and during this process we offer a range of other options, including door types, lockbox and padlock, shelving, repainting and condensation repellent.