SHIPPING CONTAINERS IN BLACKBURN
Containers Direct have been delivering shipping containers in Blackburn from the docks in Garston for over 22 years with our own in-house hi-ab transport service. Our experience in the business has taught us it makes good economical sense to supply our clients with containers from their nearest supplier depot rather than charge for the cost of a long distance delivery across the country. Therefore we strive to source clients the best value containers locally in order to pass these substantial savings on.
High standards and customer satisfaction guaranteed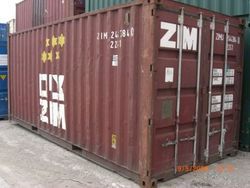 Customer satisfaction and high standards are important to us, so we always inspect the container being sold before dispatch, to guarantee it is structurally sound, watertight and suitable for the job required by our clients. This is especially important when the container is required for shipping, as standards are more rigid for containers used for shipping than they are for storage. But whether you are choosing a container for shipping or storage, our warranty policy gives you peace of mind and covers your container for 12 months - full details can be found in Clause 6 of our
Terms and Conditions
.
Containers for shipping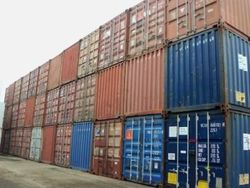 Containers for shipping are called ISO containers, and must meet the criteria set down by the International Standards Organisation for safe sea transportation.. Any container passed as suitable for shipping will hold a certificate, known as a CSC plate, which will allow it to travel at sea. For examples of CSC plated shipping containers in Blackburn, see these great condition
20ft ISO containers
. These containers are categorised as nearly new as they have had minimal use and therefore few signs of wear and tear. For
lower priced
quality used containers for shipping, see this stock of containers held in depots across the UK. These fit the required standards for shipping and make great storage containers too.
These type of containers come in the following dimensions
| Container Type | Length | Width | Height |
| --- | --- | --- | --- |
| 20ft | 20'/6.06m | 8'/2.44m | 8'6"/2.59m |
| 40ft | 40'/12.9m | 8'/2.44m | 8'6"/2.59m |
| High Cube | 40'/12.9m | 8'/2.44m | 9'6"/2.89m |
Container fabrication and new build facilities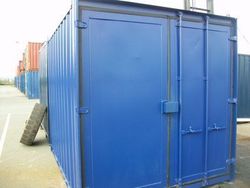 We are fortunate to have our own fabrication & new-build facilities which means we can supply shipping containers in Blackburn to our customers own requirements. For example, we can construct a container to any length requested, whether it is 6ft or 35ft of space you want. In addition we can fit new doors and /or reposition them anywhere along the container. This is a great way of customising your container to suit your individual needs. Our fabrication department at Containers Directs offers three choices of door types, which we call S1, S2 and S3. Each has its own merits. For more information on these door types, which can be fitted to any sized container, please read our 10ft shipping containers
news article
.
Other products available at Containers Direct
In addition to shipping containers in Blackburn we sell
refurbished site offices
anti-vandal steel offices
flat pack containers and offices
portable toilets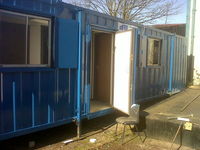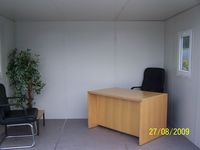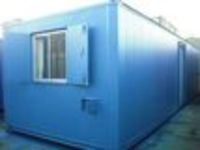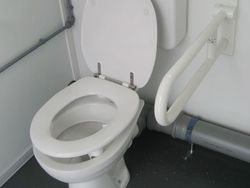 SHIPPING CONTAINERS IN BLACKBURN