Tin Huts
If you need somewhere to store goods that's low cost but great value, incredibly easy to build, and leaves you worry free over theft and vandalism, choose one of our tin huts. Also known in trade as a steel shed, or
flat pack containers
, the main body is essentially a galvanised metal container. Galvanisation is the process of applying a protective coating a metal to prevent corrosion. This is a very important process for any outdoor product that will be subject to the elements all year round. A steel container will give you better security and longevity than a wooden shed.
Versatile and fuss free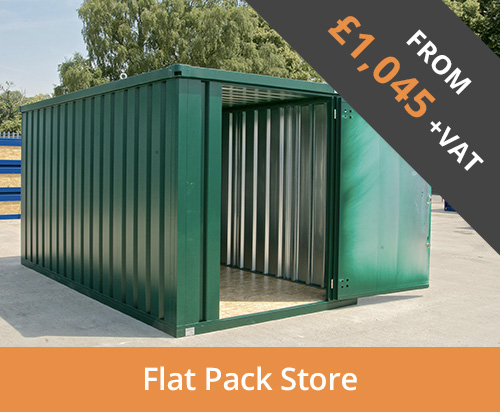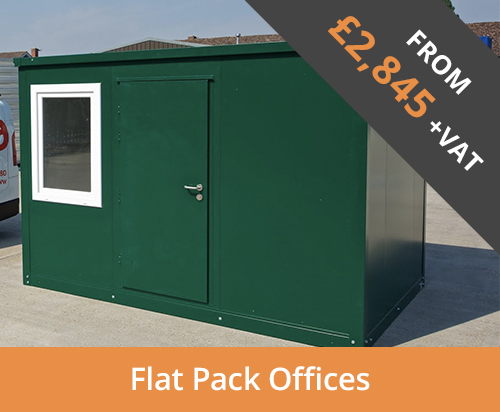 Self-assembly tin huts can be used for virtually anything, anywhere, which is why you'll see them in use all over the country - in allotments, gardens, schools, clubs, and industrial sites. Because tin huts are flat-packed and hand portable, they are light and compact enough to be transported from one place to another, and can reach places where pre-formed storage buildings simply cannot go. Once on site, the smallest size
2m tin hut
should take less than an hour to put up. We also stock 3m and 4m sizes, which will take a little longer, but are still straightforward to construct. Delivery prices are the lowest you'll find of any storage product on the market, as flat packs can be loaded and delivered in bulk.
The low cost of tin huts by no means is a compromise on their quality. They are still one of the toughest and most durable stores available. Containers Direct also supply specially adapted tin huts for use as a
portable office
, with windows and insulation.
To enhance the practicality of tin huts, snap-in shelving is available as an extra, and a smart finish can be achieved with a powder paint coating in blue or green.
Not looking for a flat pack?
Then check out our range of standard and non standard sized steel
shipping containers
. From sizes ranging from 5ft up to 45ft we are one of the UK's top suppliers of new and used shipping containers for storage and conversion. With a wide range of
optional extras
you can customise your container, or have it converted into a specialist unit for office space, retail space, catering, and much more. See our page on
container conversions
for inspiration.