Types of Shipping Container Doors
Shipping containers for storage are more customisable than your typical shipping container. The original cargo doors manufactured for all shipping containers are a necessary requirement for shipping, but they don't always provide the best option after the unit has been off-hired by the shipping lines. Especially when it takes on the role of providing a secure but accessible
storage unit
, an office for business use or as a
pop-up shop
or
catering unit
.
Containers Direct now offer five distinct door styles for our converted shipping container products as standard, which can be fitted in the end of the container and also in the
long side
. We also have a wide range of alternative door types to fit any requirement from sliding patio doors to full length bi-folding ones. Take a look at our conversion for
Cheshire Wildlife Trust
which features the original container doors (S2) on the short end, a set of S1 side doors in the long side, and behind them a set of black UPVC Sliding Doors!
S1 Doors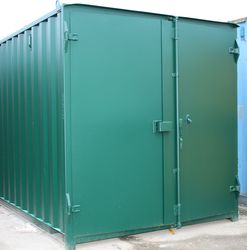 Description: 3mm steel panels, lightweight, single locking bar


Advantages: Reduced weight makes them easier to use than shipping container doors. Fabricated from thicker 3mm steel rather than 1.6mm used for standard container doors.


Recommended for: Storage containers for schools, clubs and domestic storage, where you require frequent use.
Compressed Door Seals
One of our most popular and highly recommended optional extras for our S1 doors. These are attached to the inside of the container door and compress to form a
watertight seal
when the door is closed. Cost:
£65.00
plus VAT.
S2 Doors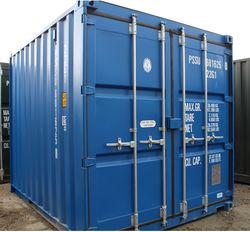 Description: Original shipping container cargo doors, corrugated steel panels, external rubber seals and two locking bars.


Advantages: Excellent security and guards against all forms of water ingress without the need for extra modification.


Recommended for: Heavy duty storage, especially construction sites, or where access is required less frequently.
S3 Doors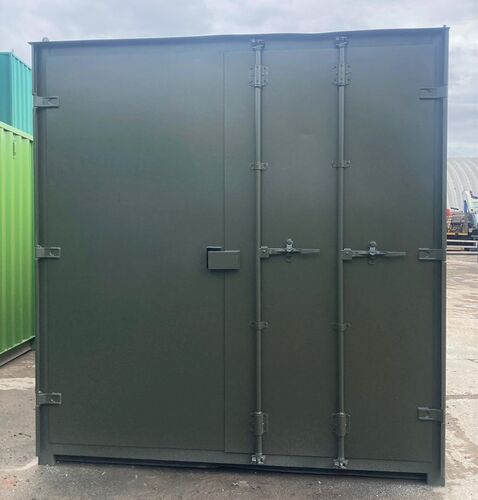 Description: Steel panel doors, lightweight, two locking arms, internal compressed door seals. These doors are unique to Containers Direct!


Advantages: Combines the best features of S1 and S2 doors.


Recommended for: Storage of items easily damaged by moisture e.g. paperwork, fabrics, furniture.
S4 Doors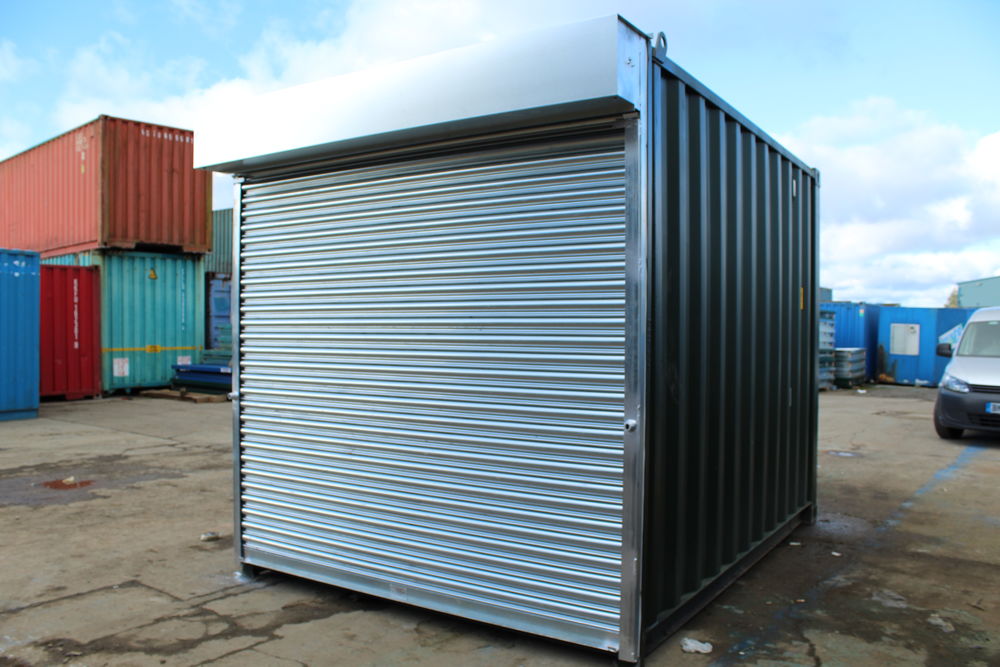 Description: ROLLER SHUTTERS DOORS. Open upwards, fully welded galvanised steel, manual or electric operation. Can also be added to the long side of the container, and wider roller shutters are available upon request.


Advantages: More space for loading/unloading, especially if using forklifts.


Recommended for: Conversions used for business units e.g. warehouses, market stalls, garage workshops.
S5 Doors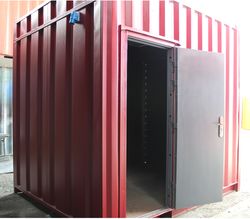 Description: PERSONNEL DOORS. Made from steel, 10 point locking system, rubber sealed, thermal insulation.


Advantages: Convenient for daily use, aesthetically pleasing and professional appearance, very secure.


Recommended for: Containers for very frequent use, office conversions, pop-up shops and catering conversions as well as business premises conversions.
Bespoke Doors
Depending on what you're looking to do with your container, whether it's going to be a bespoke office or conference room, or a unique pop-up shop, we are able to fit a variety of other door options other than container style doors to any space available in the container. For example, we can fit a variety of household doors such as
patio doors, sliding doors and bi-folding doors
, or we fabricate add extra wide doors to really maximise the storage space available!
TESTIMONIALS
"Customer service really helpful - delivered quickly, they kept us well informed."
From Michelle Murray, Pilgrim Primary Academy who purchased a used 10ft container with S1 doors.
Read all testimonials here!