USED STORAGE CONTAINERS
There are a number of options to choose from when purchasing a storage container, but many used storage containers are ex
shipping containers
. These are generally recognised to be the best value and quality, as they are tough and have a long lifespan. Built to hold heavy loads of at least 20 tonnes and to endure sea crossings where they will be piled up to eight containers high, you can see why they make superb storage containers. As a second hand product, prices come down considerably from brand new, but as shipping containers are built to last they will remain in good, useable condition for many years.
Original containers vs modified containers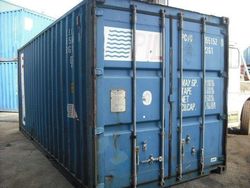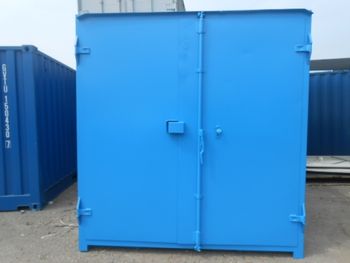 Used storage containers can either be converted from shipping containers, or purchased in their original form. As shipping containers come in standard sizes of 20ft and 40ft, these are ideal if you need 20ft or 40ft of storage space! For any other size of used storage container there are plenty of converted shipping containers available. These are standard shipping containers cut down to various sizes, and then fitted with new end pieces, and doors as required. For example, if you take a 20ft shipping container and cut it into two 10ft pieces, this gives the customer a choice of whether to keep the original shipping container door, or have a new storage container style door made.
Categories of door modifications
At Containers Direct we brand our different door types on used storage containers into three main categories.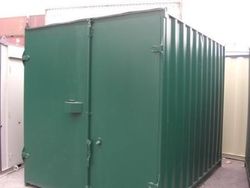 S1 doors
are lighter and easier to handle - many of our customers that choose these style of door are schools and small organisations.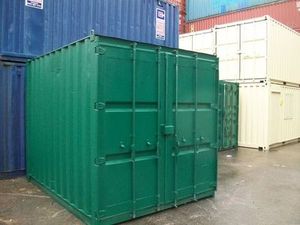 S2 doors
are the original shipping doors, recommended for construction site use as they are the sturdiest, and contain a watertight rubber seal.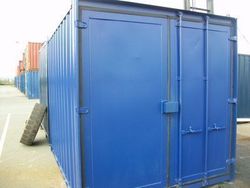 S3 doors
are a unique combination of both door types, lightweight but with the addition of the rubber seal - easy enough for anyone to handle, but with the added protection of a seal if you are storing items that could be damaged by moisture.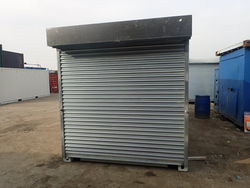 S4 doors
are anti vandal, made from fully welded, galvanised steel and are padlockable on both ends. They can be operated either manually or electrically.
Other storage containers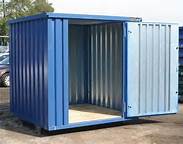 Not all used storage containers are of the shipping container type. Containers made specifically for
storage
tend to be a cheaper as they are not made to the same rigorous standards required for shipping containers. But as everyone's storage needs are different, many people find them more than adequate for their individual requirements. We sell a range of flat pack storage containers for this purpose.