Vinyl Flooring in Containers
Vinyl flooring is a popular choice for container conversions, for both catering facilities and offices. With its neat and professional looking finish it's also waterproof, durable and easy to keep clean with a simple wipe over.
Laying vinyl flooring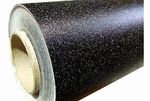 Shipping container floors are made from plywood, laid over a steel chassis. Before laying vinyl we pin 6mm ply to the container floor to ensure an even, smooth finish. We overlay this with vinyl, cutting the sheets to size and shape, and gluing directly to the existing floor. We then weld rod strips to the floor and, using a special machine that melts the strips, we seal any separate pieces together for a neat, seamless finish.
Specifications and colours
The product we use is Polyflor XL, which ensures quality and high performance. The standard colour we offer is Flint Grey, although we can fit any colour shown on the chart opposite, subject to a premium. Features of Polyflor XL:


Designed for the commercial environment


Flexible PVC sheet in 1.5mm-2mm thick


Slip resistant


Duotone marbleised effect


Examples of vinyl flooring in shipping containers
See for yourself some examples of conversion work we have done for our clients that include vinyl flooring. Click through to see more details.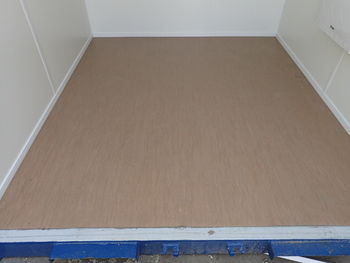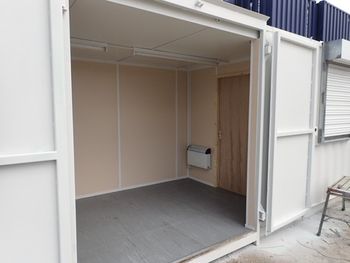 8ft lined workshop, 20ft ticket office and storeroom and 21ft staff canteen
Cobodot flooring - for extra insulation and grip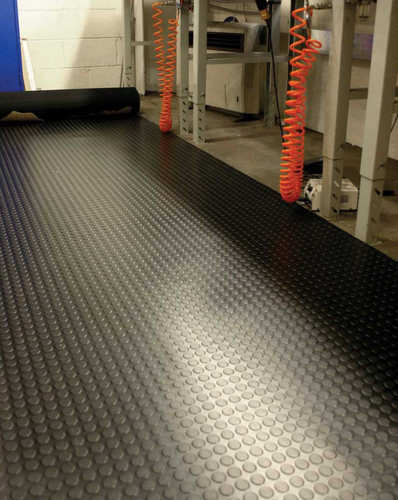 This is a 3mm thick rubber flooring designed to protect floor surfaces and provide additional grip for floor traffic. It also insulates the floor, giving you comfort as well as protection. Suitable for areas with medium pedestrian traffic it has a durability midway between vinyl flooring and a steel durbar floor. We recommend cobodot for workshops and catering conversions.
Before laying cobodot we pin 6mm ply to the container floor to ensure an even, smooth finish.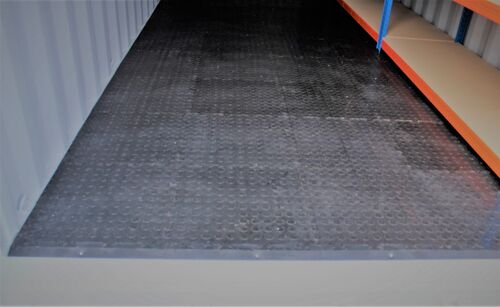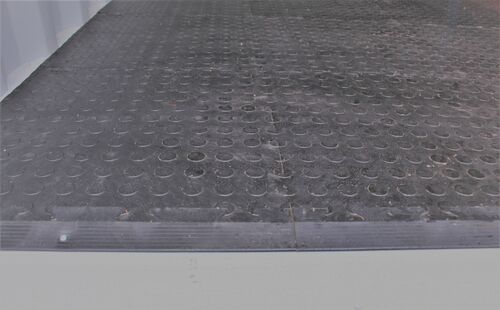 Galvanised non-slip alternative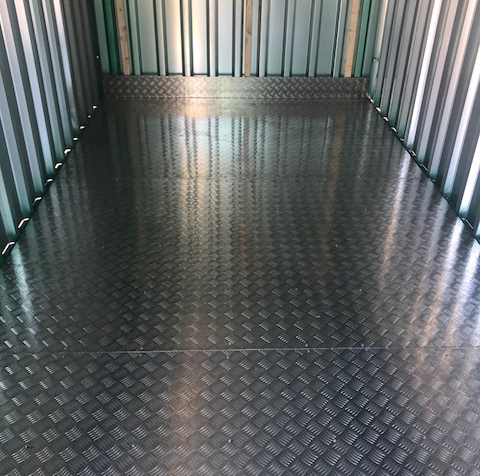 Particularly popular for our
catering conversions
, this non-slip galvanised floor is made from durable aluminium and screwed into the floor of the container. It provides a professional finish for any catering project as an alternative to tradition lino. Give us a call to discuss prices!