24ft Containers Second Hand
Containers Direct are filling the gap in the market for non-standard size containers by fabricating our own 24ft used shipping containers especially for storage use. These unique sized containers are made in our own workshops by cutting down standard size 40ft ISO steel shipping containers which are then refurbished with new doors and a range of features to give an excellent storage product.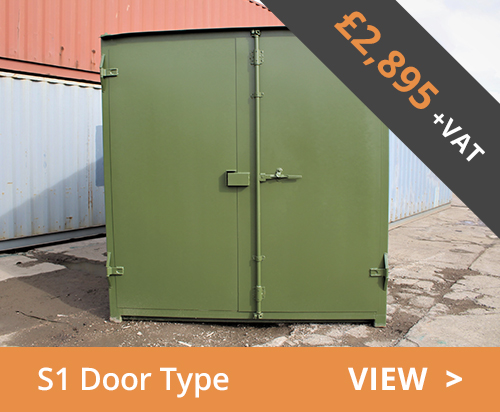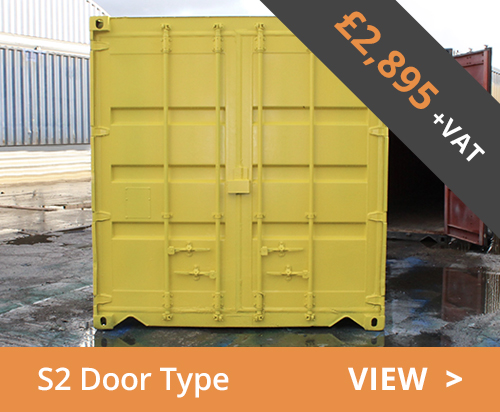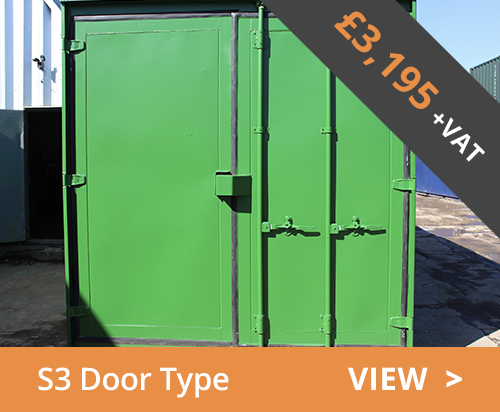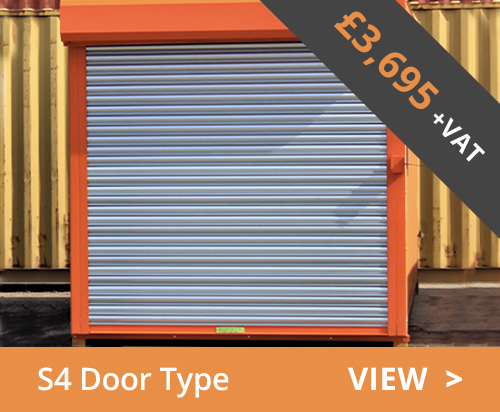 Choose from second hand or new 25ft shipping containers as the starting point for a strong, watertight product and a guarantee of the best strength and security of any storage container you'll find for sale. Our used 24ft shipping container prices reflect both value and quality and you also save money on the cost of delivery when you buy from Containers Direct with weekly runs to most parts of the UK. See our choices of door types and range of optional extras, and let us know if you can't see what you are looking for; if you can think it, we can make it!


Optional Extras
We can also modify used 24ft shipping containers with a range of optional extras to either enhance your storage facility or convert the container into something else, such as a portable office, chemical store or pop up retail unit. 24 ft is roomy enough inside to work out of, but neat enough to fit into spaces too small for a traditional bricks and mortar buildings. And of course metal containers are portable, so they can be relocated when required.
Modifications can be as simple as
doors in the side
, or as ambitious as ply lining on the inside and wood cladding on the outside. We want all our customers to have plenty of choice, so they get the right container that's fit for purposes, regardless of whether it's a full scale conversion or a simple 24 foot container for basic storage.
Free with ALL 24ft Used Shipping Containers
Recommended Product for Used 24ft Containers
All our 24ft containers come with a steel
lockbox
, which protects the padlock from tampering (usual retail price £55).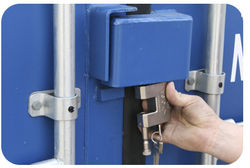 Exterior
repaint
in our specialist rubberised container paint is recommended on used containers, not only to improve the aesthetic appearance but also to extend the lifespan of the container.
The Build Process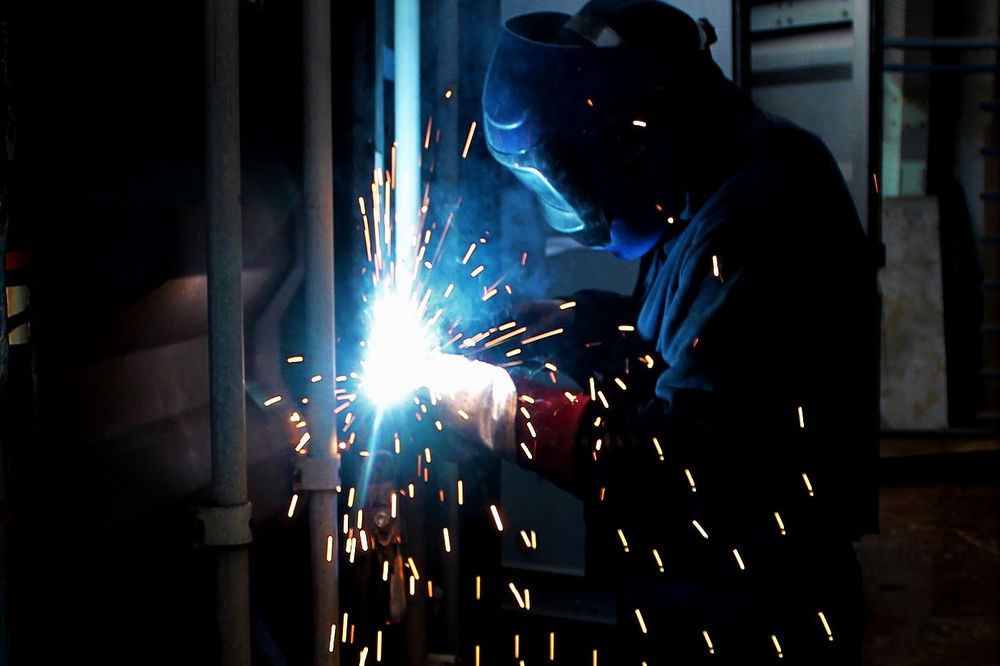 Our 24 foot shipping containers are all built in our in-house fabrication depot. We take a 40ft used shipping container and cut down to 24ft long, before adding new doors and walls from high gauge steel and matching corrugated steel panels. All new pieces are then fully seam welded to give a robust, leak-proof box. Quality is always at the forefront of production, making these the UK's best 24 ft second hand container. Learn more about how we make
cut down containers
.
24ft Container Dimensions
| Container Type | Length | Width | Height |
| --- | --- | --- | --- |
| 24ft DV | 24ft | 8ft | 8ft6 |
| 24ft High Cube | 24ft | 8ft | 9ft6 |
If you are seeking exact dimensions and specifications for all sizes of containers, visit our
Shipping and Storage Container Dimension Charts
page.
Request a Quick Quote!
Contact our sales team for your no obligation quote, including delivery!
See how versatile the 24ft can be!

TESTIMONIALS
"We received a well informed and efficient service and I am very pleased we decided to go with you. Great service.. Keep doing what you are doing."
Received from Richard Toms (BCA Fleet Solutions)
Read all testimonials here!
Quality Used
Shipping Containers for Sale – Range 20ft to 30ft long
Come to us for ANY length, right up to 45ft long! We believe in freedom of choice, so why settle for 24ft long when a 21ft or a 28ft container is the solution for you? We can cut to any length using original size shipping containers to cut down to any size.
Click on the links below for information on our customers' favourite products from this range!
New
? Our
20ft to 30ft long range
comes with affordable price tags.
1 Available Products
Request a Quick Quote!
Contact our sales team for your no obligation quote, including delivery!