Bongo's Bingo founder plans shipping container leisure village for Baltic Triangle, Liverpool.
Thursday 24 January 2019 Filed in: General
The exciting news of this proposed development on our doorstep got us thinking about our top three shipping construction projects. From the weird to the wonderful, you'll be surprised how versatile shipping containers can be!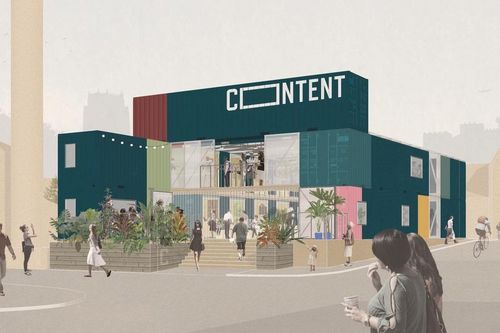 Bongo's Bingo co-founder, Joshua Burke, has submitted plans for the leisure complex 'Content' which will based in the Baltic Triangle area of Liverpool. There are 15 re-purposed shipping containers planned in total, with these spaces being used for music, arts, drink and eating.
The Content website reads: "Content aims to plug the need for a flexible, modular space, with an environmentally conscious mindset, and a focus not on its exterior, but on its contents. With an emphasis on quality and value for money."
Content will be working with the award-winning Carl Turner architects, who have worked on similar projects across the country. The picture below shows an artist's impression how the shipping container leisure village will look.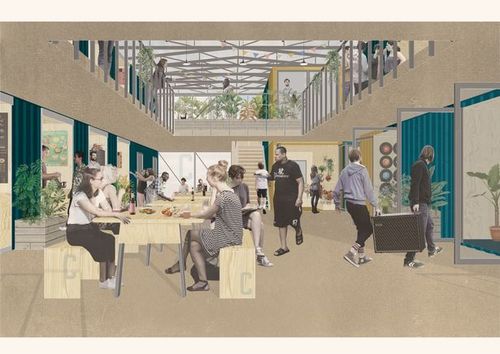 Our top 3 shipping container constructions
1. Hackney City Farm
We were reminded of this little gem, as Carl Turner Architects were also behind the Magnificent Revolution shipping container project at Hackney City Farm. This shipping container construction is a multi purpose base for a not-for-profit organisation 'Magnificent Revolution', located on the farm. Used as office-type space for meetings, organisation and events, the container demonstrates energy efficiency principles and thus the container follows this ethos with the following features: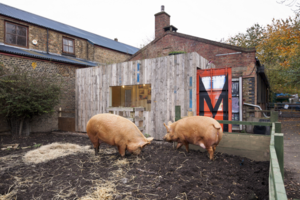 Hand made wild flower roof
Timber cladding made from donated palettes
Straw board joinery and flooring
Insulated externally with lambswool and wood fibre slabs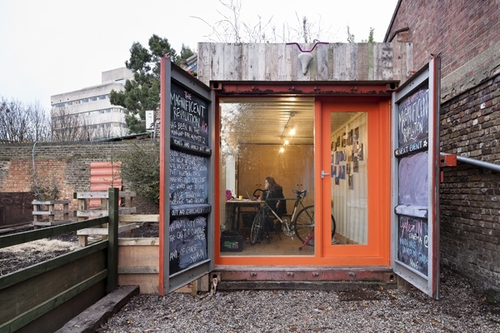 2. Wahaca Southbank Experiment
The Southbank branch of Mexican restaurant chain Wahaca is a construction of 8 shipping containers, built over two floors. The main restaurant area is downstairs and the upper floor features a second restaurant area, as well as a bar and small seating area. With great views over the South Bank of the Thames, and great food, it offers a unique dining experience with lots of extra details which help give this shipping container restaurant a lovely atmosphere.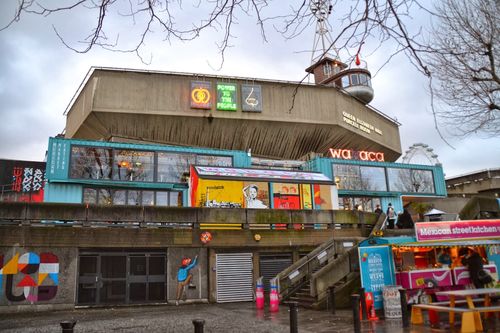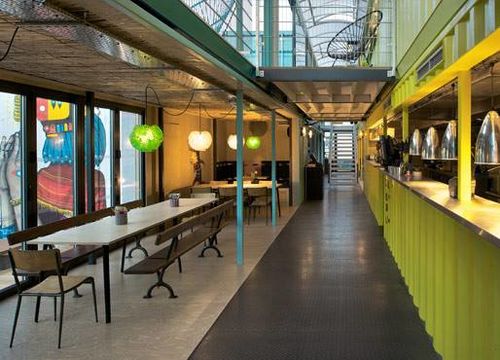 3. The shipping container cloud
This ingenious shipping container construction functions literally as a cloud, by turning air into drinking water! The inside of the container has been designed to create an artificial cloud system. Generating 2,000 litres of water per day it combines cold and hot air to create condensation, in a manner that replicates the way clouds are formed. The system model can be used to help areas where water scarcity or quality are a problem, and was the winner of the Water Abundance XPRIZE. It's certainly a top contender for the most environmentally friendly shipping container project we've ever come across.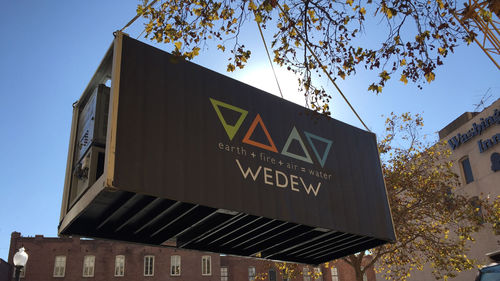 Find out more about
shipping container conversions
, and view our constructions for our own clients by checking out our
Case Studies
.