PERSONNEL DOORS
Tuesday 9 April 2013 Filed in: General
Using your container as a work space or storage unit you need regular access to and want the convenience of a door that's as easy to use as your own front door? Well Containers Direct have added a fourth door type to our door options for converted shipping containers. Unlike cargo doors, personnel doors are designed for frequent use, and are often the only practical choice for container conversions used as a working space.
Convenient AND secure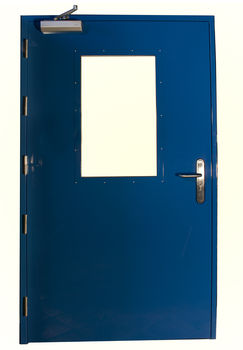 The personnel door combines the convenience of an ordinary door for frequent use with the high levels of security required for an outdoor unit. Personnel doors are about the same size as a standard front door, but are made from steel and are secured with multi deadlocks.
Standard features of the personnel door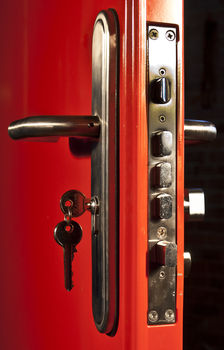 Galvanised steel


10 point locking system


Stainless steel lever handles


Weatherproof rubber seals


Thermal insulation


Anti vandal


Can be positioned to suit your needs



Our recent conversions using personnel doors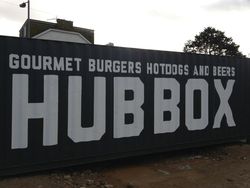 One of clients recently asked us to convert a shipping container into a suitable unit for a catering business. As the unit was to be in constant use, fitting a personnel door into the container was the ideal choice to ensure quick and simple access during busy periods, and peace of mind the unit would be secure when not in use.
Ask for a personnel door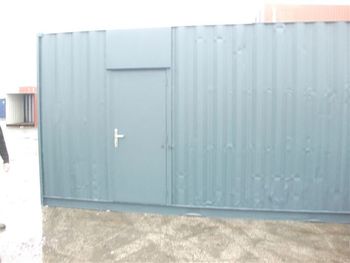 As an optional extra to your standard container purchase, we can fit personnel doors into any sized container, from 10fts up to 40fts. They can be fitted either as a replacement, or in addition to, the existing cargo doors on a shipping container.
The cost per door is
£565