BRAND NEW PRODUCTS THIS MONTH
Friday 13 March 2015 Filed in: General
SMALL SHIPPING CONTAINERS ------ TOILET CABINS
With the outdoor season almost upon us, Containers Direct have launched two new ranges, to help you make the most of outdoor living.
Whether it's portable toilets for festivals, or a small container for the garden you're looking for, these steel units give complete security and withstand many years of use, even with frequent relocation.
Small shipping containers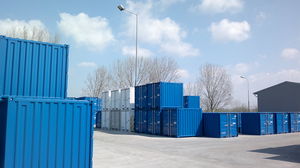 Perfect for small storage loads and out door equipment and are a great size to fit neatly into any garden, allotment, club or community spaces. These containers start at 6ft wide, and increase in sze, up to the 10ft model. More details can be found on our
Small Shipping Containers
page.
Toilet cabins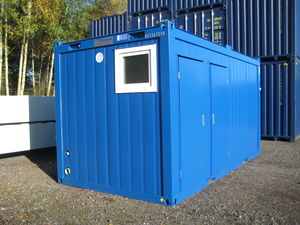 These make great temporary toilets at festivals, other public events, and building sites, or they can be installed as a permanent outdoor site toilet. Ranging from a single 5ft cubicle up to a 20ft block which includes a shower, there's no excuse for not keeping clean outdoors! See our
Toilet Cabins
page for more information.