Padlocks and Lockboxes for Shipping Container Security
Thursday 8 May 2014 Filed in: General
For all shipping containers used as storage units, a specialist container padlock is highly recommended, to protect your precious contents from thieves and vandals. With every container purchase, Containers Direct offer top quality, Container padlocks - at a discounted price! In addition, a tamper-proof, theft deterrent steel lockbox can be added to your purchase.
Container Lock Box
This is a steel box that securely encases the container padlock, so it is difficult for thieves to access the lock and jemmy it off. Only the key holder can remove the padlock without the use of specialist industrial equipment.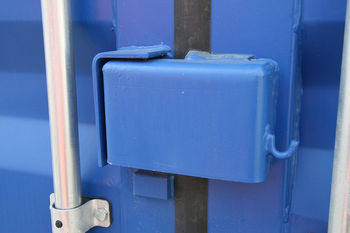 The Padlock
It is essential to have the correct sized padlock for the lock box - it must fit snugly to prevent access, other than with the key. The diagram at the bottom of the page illustrates the exact padlock dimensions needed to fit the lock boxes provided by Containers Direct. You can purchase a discounted padlock to fit, direct with your container order. Manufactured in Italy, the quality of these specially designed container locks is unbeatable, and combined with a lock box, even the most determined intruders will meet their match. Take a look for at our discounted,
Lock 2000 branded padlocks
.
Features of the Lock 2000
Brass solid body
Nickel-plated hardened steel sleeve and shackle
Carbonitrided steel cylinder protection plate
All padlocks are 'keyed to differ', therefore if you are buying 2 or more of the same lock and require them to work from the same key, for an extra £5.00 per lock, we can provide 'keys alike', upon request.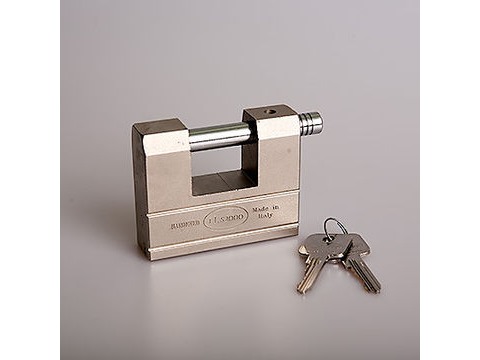 Padlock measurements