RECENT PROJECTS COMPLETED IN OUR WORKSHOPS
Monday 6 May 2013 Filed in: General
This month we have been taking full advantage of our workshop expansion and been busy working on a number of client requests for conversion projects. Hot out the workshop this week is a tunnel-tainer, new office with toilet and kitchen and school storage containers. Our workshops can tackle any project, large or small, and we have a team of highly skilled tradesmen and designers to ensure that each stage is completed to a high level. Read on to find out more.
See our comprehensive list of the work we carry out, on our Conversion Case Studies page.
Containers Direct workshop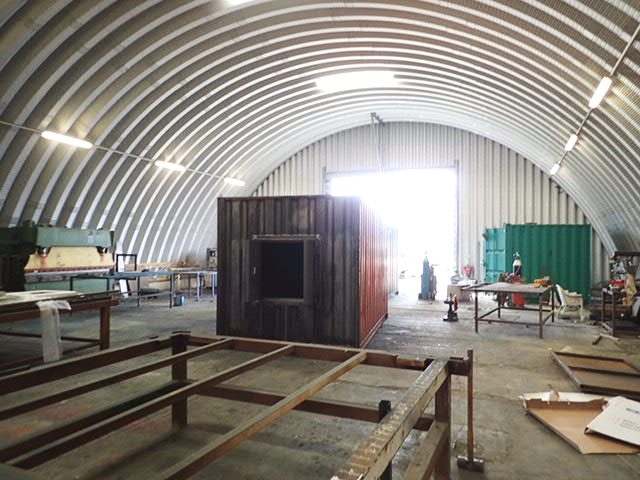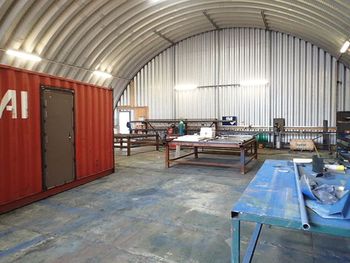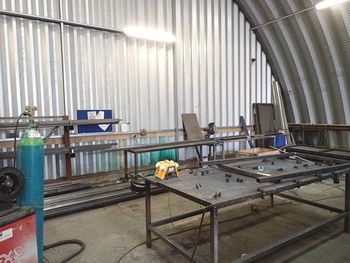 School storage containers
Aim: To supply and position three containers to a school for storage of school equipment, the third container, to be positioned in the middle of the other two 20fts we supplied
Conversion: The school requested doors in the long side of the container, for maximum access to the allocated space for it. We fabricated new S1 storage doors for the third container, cut in the spaces for them, and fitted into position.
All three containers were repainted in green to give a smart appearance suitable for the school premises.
The tunnel-tainer
Aim: To create a tunnel-tainer with storage doors from a standard 40ft shipping container
Conversion: We removed the front wall of the container and replaced with a set of S1 storage doors. The original shipping container doors were retained on the opposite end to create a 'tunnel' when both doors are open.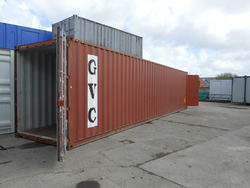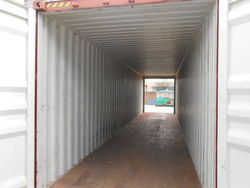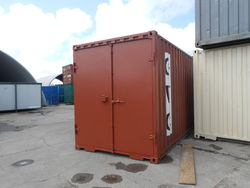 The office conversion
Aim: To create a secure and comfortable office from a shipping container
Conversion process: We lined and insulated the container, added a personnel door and shuttered windows, partitioned inside to install kitchen and toilet facilities.