What is a Flat Pack Shipping Container?
Monday 14 September 2020 Filed in: General
In simple terms these are storage containers supplied in pieces that require self-assembly. Technically speaking they are not shipping containers as they don't fit ISO requirements which allows them to be shipped, but generically they are referred to as shipping containers as they share many characteristics of shipping containers that are primarily used as storage containers. Both are strong steel boxes that are watertight and provide security from theft. Find out why a flat pack shipping container might be the best option for your storage needs.
They are perfect for smaller spaces and hard to reach places.
Standard
shipping containers
arrive in one piece, which means access for delivery needs to be unhampered by obstacles. This can be especially tricky if you are planning to site a container in your garden where trees, fences, over-head cables and neighbouring properties might get in the way of a delivery involving a large lorry with a crane. Flat pack containers are delivered on a flat-bed truck which removes the need to worry about these obstacles. They are also man-portable, meaning they can be carried from the truck by hand to reach the desired location for assembly. There are very few restrictions to delivering a flat pack container, giving them the reputation as the most flexible shipping container on the market.
Sizes of flat pack containers start at just
2.1m
long and wide, so you don't require acres of space to site one. For this reason they are very popular with back gardens, allotments and schools.
Easy assembly
Don't fear the flat pack! These containers have a very simple
construction
– simply fix the panels into the base, secure them with the screws provided and slide on the roof. All you need is an extra pair of hands, around an hour of your time and a screwdriver and socket set. They can also be returned with ease to flat pack form and relocated, or even stored away, if required.
They are modular
If you do have the space and the need for something bigger, but not the capacity for delivery of a full size shipping container, then look at joining them up. Flat pack containers are modular, so with the use of a simple
linking kit
you can link then side-by-side or end-to-end to create whatever size storage space you require. For instance, two
3m
units will give you approximately the same size as a standard 20ft shipping container. New units can be added or, or even taken off, at any time, giving you the ultimate control of your storage space.
Other types of flat pack shipping containers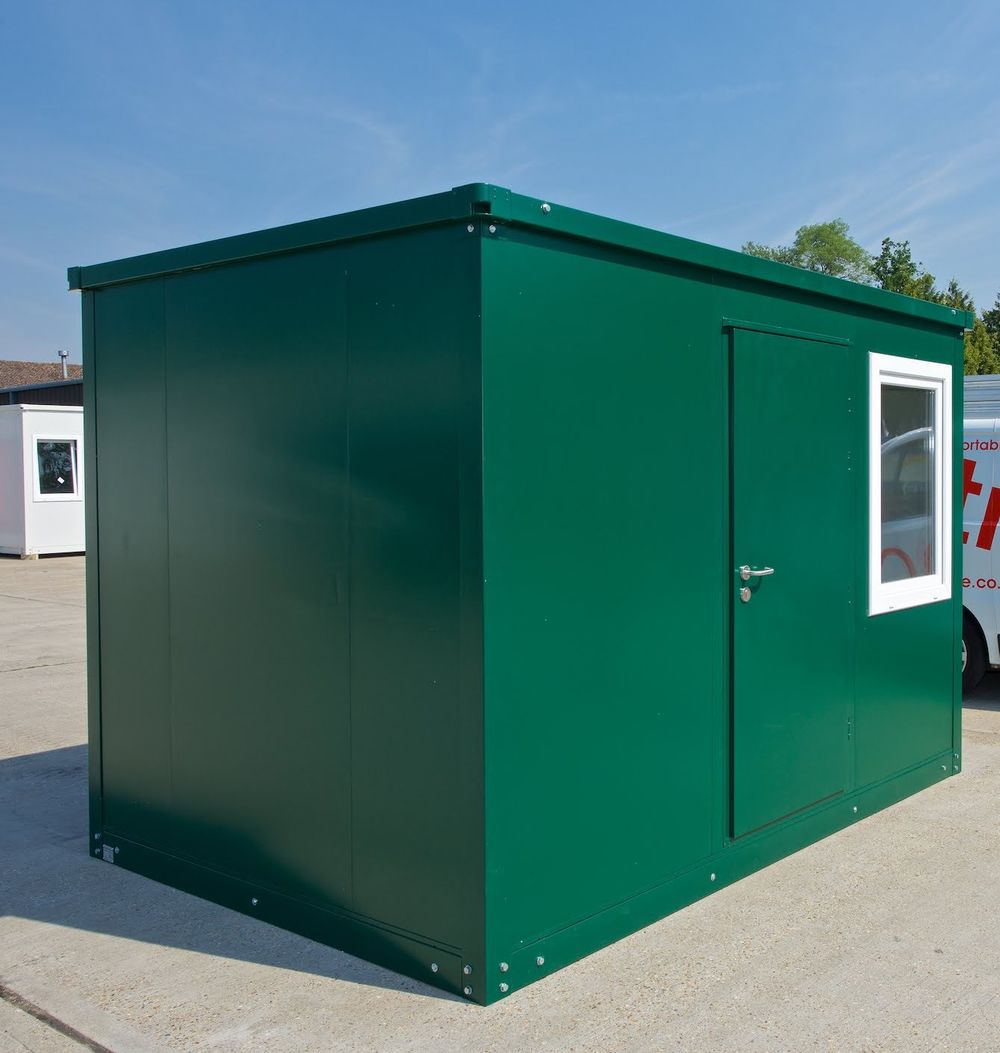 Flat pack containers are not just for storage! The popular flat pack product has undergone a few modifications to turn it into a
cabin office
. With glazing, a pedestrian style door, insulation and an electrical pack it has all the features you need for a compact, man-portable office, suitable for the garden or other areas with limited space of access.