Why use a Container Portable Toilet for your Construction Site?
Thursday 9 December 2021 Filed in: General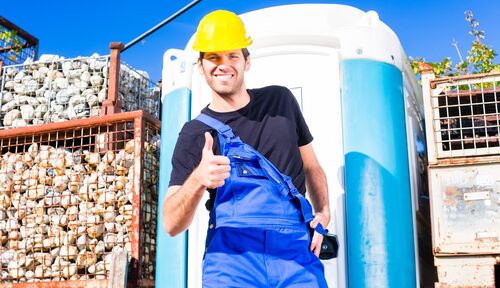 The inconvenience of not being able to pee when and where you want is obvious, but for those who want to give it some deeper consideration, here goes!
The benefits of using a construction portable toilet
Productivity and provision
Often on construction sites there may be no existing toilets available at all, meaning workers need to leave the site to find a public toilet when they need to go, sometimes urgently. This could be some distance away, involving a drive, and you could find your workforce are gone for some time on a toilet trip, especially with all the distractions a trip away from the workplace may offer – popping into a store or coffee shop never feels more tempting than during working hours. Further time may be wasted by the need to clean up a bit or change out of particularly dirty clothes before leaving the site. So all in all, in terms of efficiency and time management the provision of portable toilets on site increases productivity.
Hygiene and happy clients
Even if the construction site is located in a place that already has toilet facilities, this can still throw up problems. Construction sites often involve disruption of water and sewage lines, so if used the toilet facilities could quickly start to resemble something only seen on the closing day of a music festival. Even if the toilets are still in working order, clients could still experience deep levels of discomfort and intrusion from large numbers of construction workers in dirty boots trudging through their buildings.
Rules and regulations
Any good construction site manager will know that it is a legal requirement to provide suitable and sufficient welfare facilities for their employees. Toilets are included in this, and chemical toilets meet these standards where access to water or sewage lines are unavailable. Don't risk falling foul of the HSE (Health and Safety Executive) and getting brought to prosecution, or leaving your workers disgruntled and ready to down tools by ignoring the regulations. Find out more about the HSE requirements on construction sites here:
https://www.hse.gov.uk/construction/healthrisks/welfare/toilets-and-washing.htm
Environmentally friendly
The impact of our behaviour on the environment is a more pressing issue than ever. When it comes to good business, clients may be swayed by your green credentials, and that can include the use of portable toilets, which don't require vast amounts of water to function and ensure safe waste disposal.
Our portable toilet range
Explore some of our portable toilets for construction sites, ranging from a single toilet cubicles to steel, mains connected toilet blocks. For our full range of portable toilets, visit
Portable Toilets for Sale
.
CTX range – steel cabins
Bespoke portable toilet conversions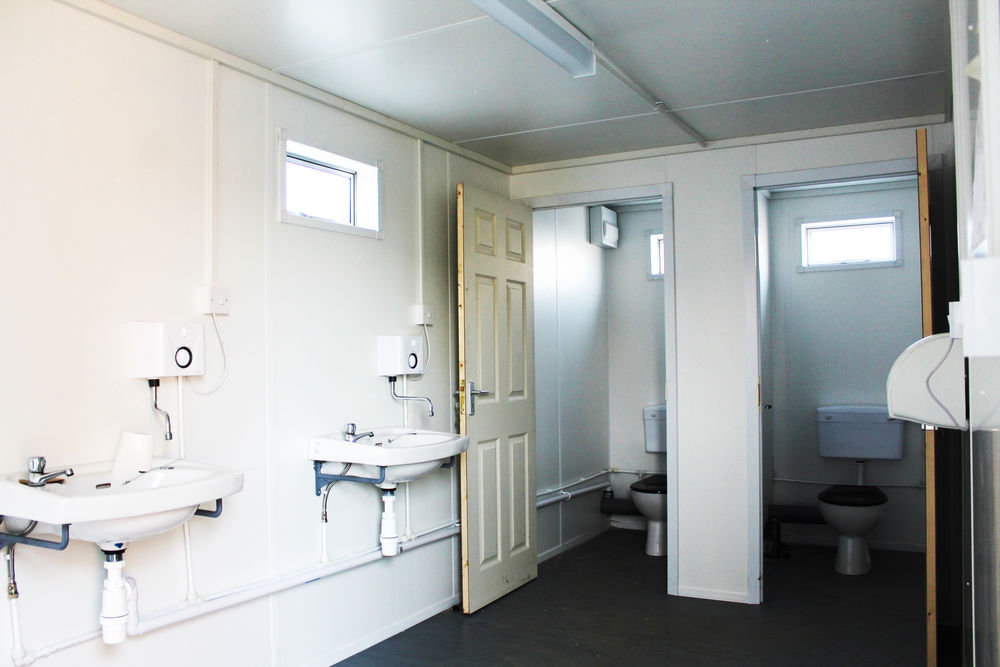 As part of our busy
container conversions
department we take on bespoke build toilet blocks, as well as toilets incorporated into container offices, changing rooms, welfare units and clubhouses. See our
Case Studies
for examples of our conversions that include toilet facilities.