10ft QUALITY USED SHIPPING CONTAINERS
Our 10ft Quality Used Shipping Containers are cut down from our
FG Used 20fts
or
40fts
, and then refurbished with new walls and doors as required. These units are particularly useful for people and companies where space is limited, but the security of a steel container is required.
To ensure that our 10ft Quality Used Shipping Containers are fit for purpose, we fully seam weld on a new 16 gauge thick back wall with matching corrugated panels, and a 3mm thick new set of doors to ensure security isn't compromised.
Door Types
We offer four different door types on all of our 10ft quality used shipping containers:
S1

Fabricated from 3mm Steel, these doors are typically easier to open than the original doors, and come with a lockbox and single locking arm.
**Recommended Product** Why not add on compressed door seals for only £65.00 plus VAT?
S2

These are the original container doors, designed to hold cargo in whilst in travel, these doors come with four locking arms as standard, and we would fit a lock box for you free of charge.
S3

Our premium self-storage style doors are a favourite for our 10ft quality used shipping containers. Combining the best features of both the S1 and S2, these doors are fabricated new, come with two waist high locking arms, waist high handles, shoot bolts and external rubber seals.
S4
Looking to save on space? The roller shutter S4 option can conserve space if required because it lifts up rather than out. These doors come with a manual or electric option depending on your requirements.
Customisations
We offer a wide range of
customisations
from repainting to ply lining with all of our 10ft quality used shipping containers.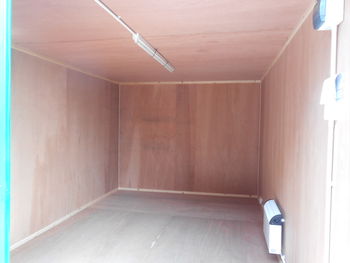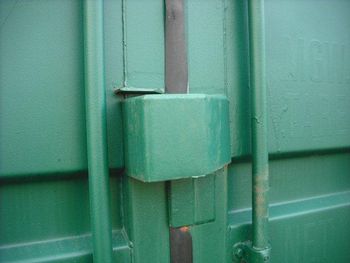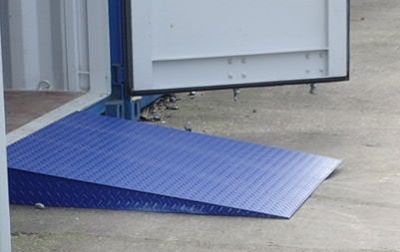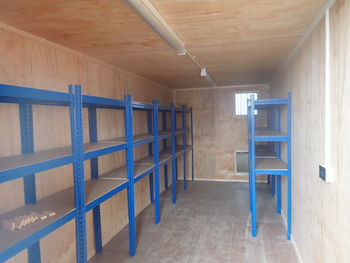 Dimensions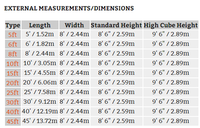 10ft containers are 10ft long, 8ft wide and 8ft 6in high (or 9ft 6in if you go for a High Cube model!). Check out our
Dimensions Page
for more details on the measurements and capacity of our units.
10ft quality used shipping container products
Check out our wide range of
10ft quality used shipping containers
, where you can find all door types, high cubes, pallet wides, cladded, and ply lined containers available.