Chemical Storage Containers For Sale
Containers Direct have the perfect solution for the storage of hazardous substances in the working environment. We now have a range of chemical stores for sale, including
flat-packed models
, suitable for storing hazardous substances such as paint, fuel and pesticides. Available in range of sizes from 8' upwards, larger 20'-40'units are converted from steel shipping containers, and custom built to conform to BASIS* design standards.
*BASIS is an independent organisation set up at the suggestion of the UK Government in 1978 to establish and assess standards in the pesticide industry relating to storage, transport and competence of staff.
Why a choose a chemical store from us?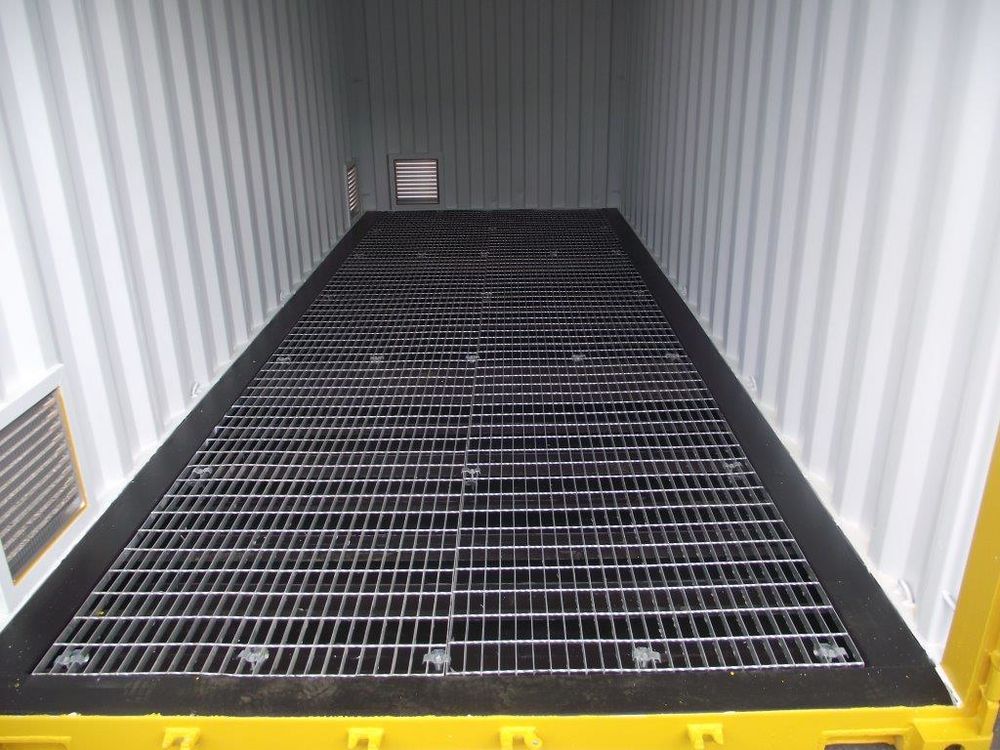 These are the only storage containers to fulfil Environmental Agency and HSE (Health and Safety Executive) recommendations that all chemicals, flammables, pesticides and fertilisers are stored safely to protect human, animal and environmental welfare. Any of our chemical stores for sale will be highly secure against hazardous spills, and also provide protection against unauthorised entry.
What's so special about a chemical store?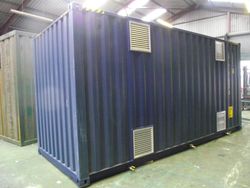 In order to meet these specifications, all chemical stores for sale must be:
Fire-proof


Leak/Spillage proof


Dry and condensation free


Ventilated adequately against toxic vapour
Features of a chemical store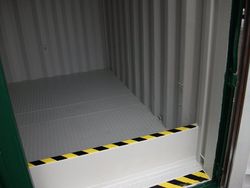 Built in BUNDING, a protective barrier to protect against chemical leaks and spillages is standard.
Option 1 - Our
Kite
chemical stores for sale also come with an anti-spillage lip and all will have a fully sealed steel flooring.
Option 2 - Our
Hawk
chemical stores for sale come with a removable grate suspended over the bunded steel flooring, as seen on the Kite.
Option 3 - Our
Falcon
chemical stores for sale come with a sunken bund or removable grate floor, as well as safety drainage valves fitted to the floor sump give added protection against spills and slips.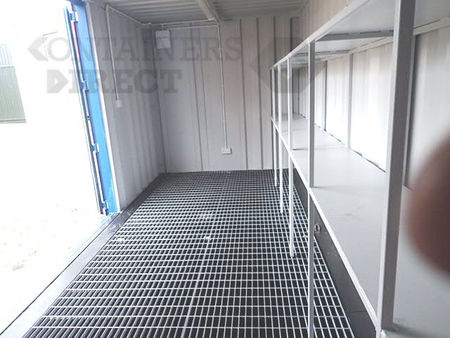 Optional Extras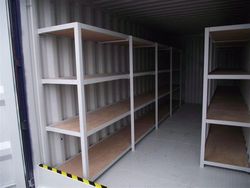 To enhance your chemical store we also provide:
Electric packages for lighting and heating


Metal 2-tier shelving


Extra-security lockbox
Flat pack chemical stores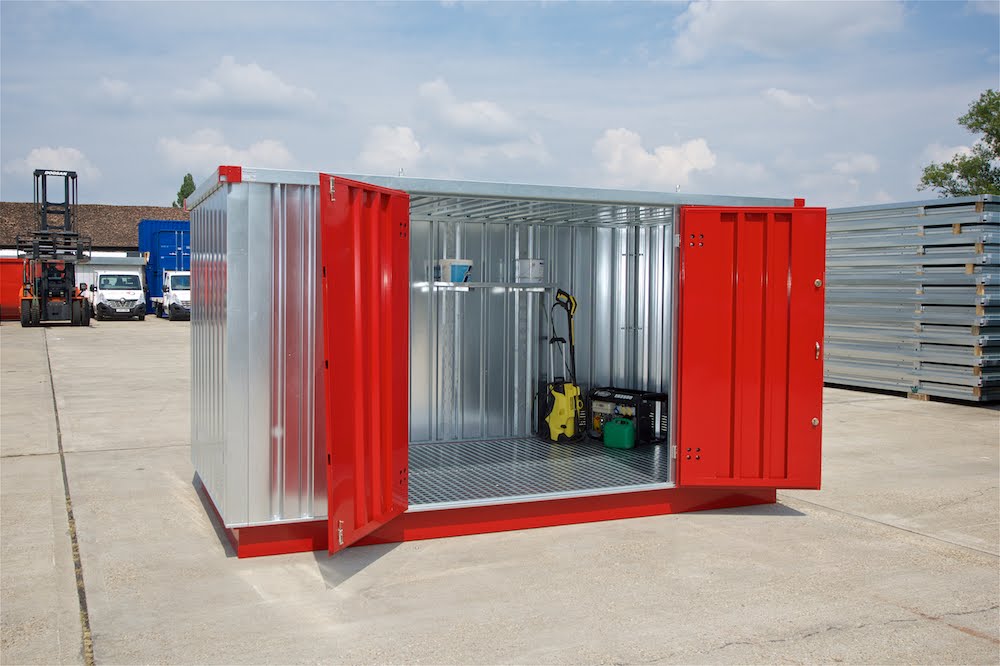 If you are tight on space or have difficult access our
flat pack chemical stores
are suitable for delivery to most spaces. Fully man portable and with a sumped base and suspended floor grate they are guarded against spillages and leaks.